What I love about smoothies bowls is that they're not only delicious and fun to eat, but they're so easy to make. And let's be honest, sometimes you just don't feel like putting a lot of effort in the kitchen. When I'm in that kind of mood, I like to make a smoothie bowl like this one.
Here's another great thing about smoothie bowls: when you're eating one, it kinda feels like you're eating a bowl of cereal, minus all the sugary ingredients that would lead to a mid-morning energy crash. So if your kids are eating too much of the stuff, have them make their own smoothie bowl instead!
If you haven't made a smoothie bowl before, it's simple. Basically, you're making a regular smoothie that's then poured into a bowl, and topped with berries, seeds, granola, etc.
The fun part is adding the toppings. And your kids will love it too! One word of caution, to keep these bowls on the healthier side, avoid adding any store-bought granola (they're all full of processed sugar, even the organic ones) and either make granola yourself or use hemp seeds, sunflower seeds or nuts to add a little crunch to your bowl.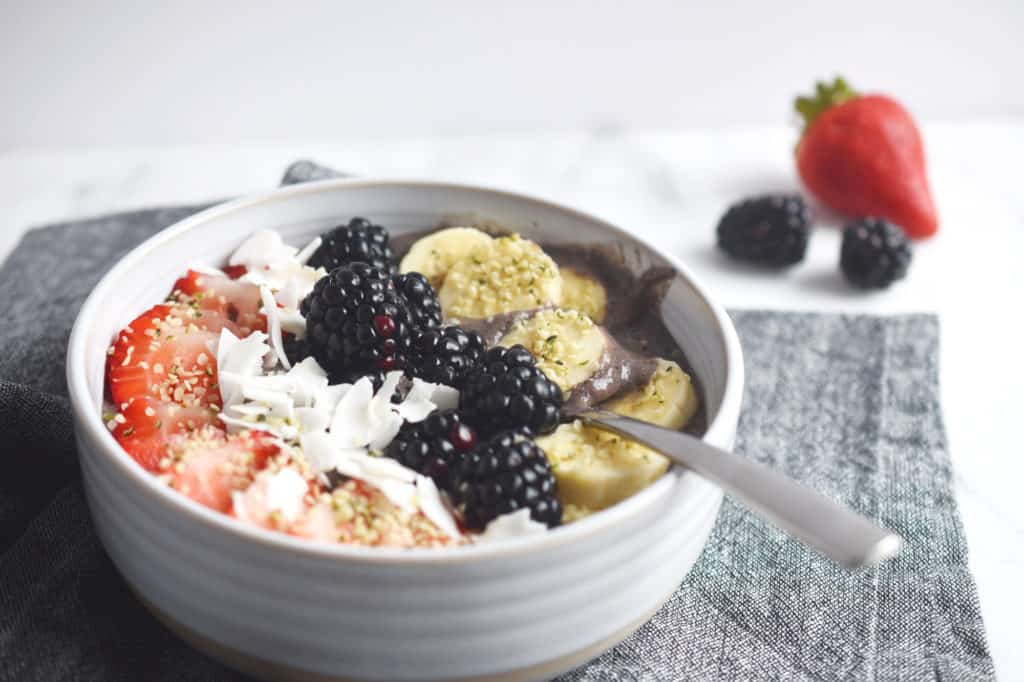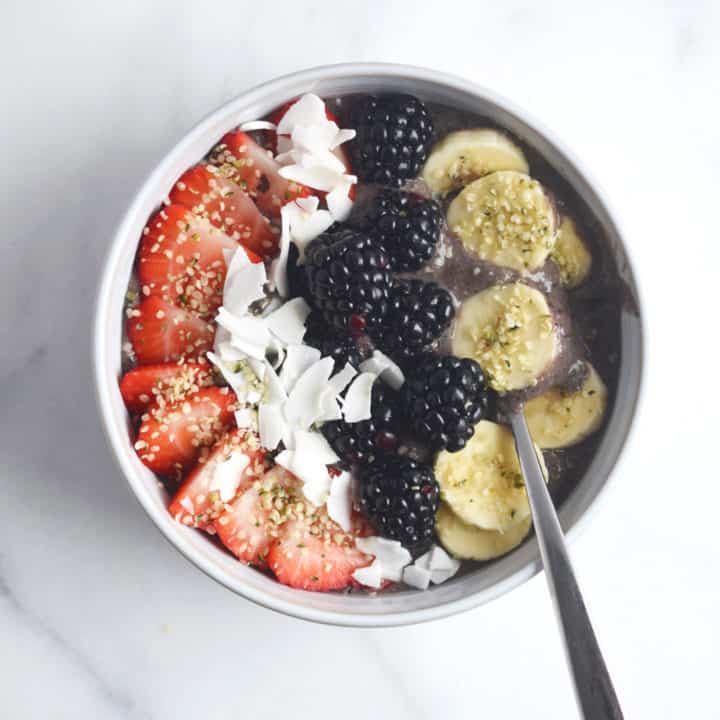 Berry Smoothie Bowl
Ingredients
1 cup spinach
1/2 avocado
1/4 cup frozen blueberries
1 banana, sliced + frozen
2 Tbsp old-fashioned rolled oats
1 Tbsp chia seeds
1 cup milk or water
Optional Topping ideas: hemp seeds, chia seeds, shredded coconut, banana slices, blackberries, strawberries
Instructions
spinach, avocado, frozen blueberries, banana, oats, chia seeds and milk/water to blender. Blend until smooth.
Pour mixture into two small bowls.
Top with hemp seeds, chia seeds, shredded coconut, banana slices, blackberries, and strawberries.
Notes
See more family-friendly recipes on our website: www.andianne.com