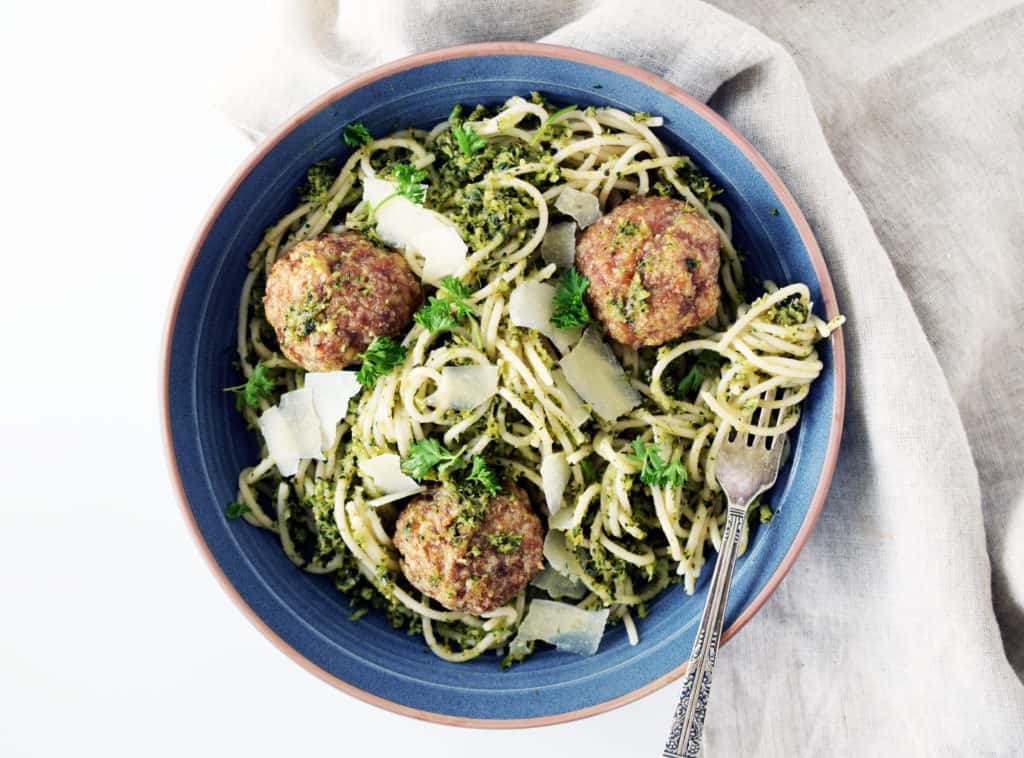 There are certain meals that leave you feeling full, satisfied, but not bloated. For me, this is one of those recipes. The broccoli pesto is what makes this dish so flavorful. It's a wonderful change from the regular spaghetti sauce routine.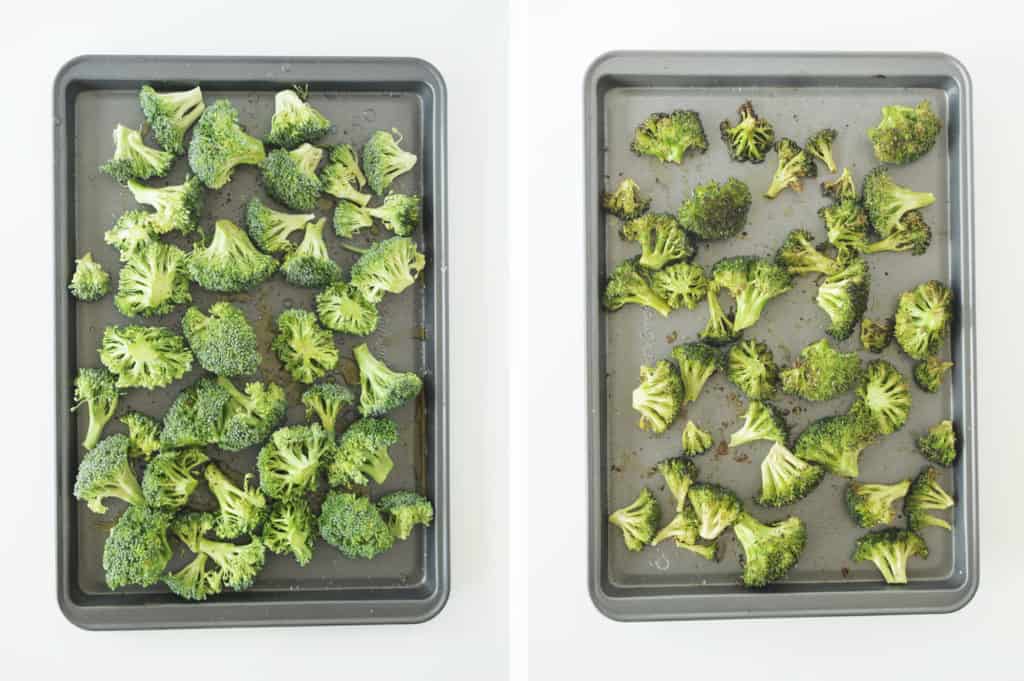 HOW TO MAKE THE SPAGHETTI AND TURKEY MEATBALLS WITH BROCCOLI PESTO
This meal is created in a few simple steps:
Step one: Make the turkey meatballs
Step two: Bake turkey meatballs and broccoli at the same time
Step three: Make the broccoli pesto in the food processor
Step four: Cook your noodles
Step five: Combine everything together
To make life easier, I cooked the broccoli and meatballs at the same time. The broccoli is roasted alongside the meatballs prior to making the broccoli pesto. The roasted broccoli will give the pesto an added depth of flavor.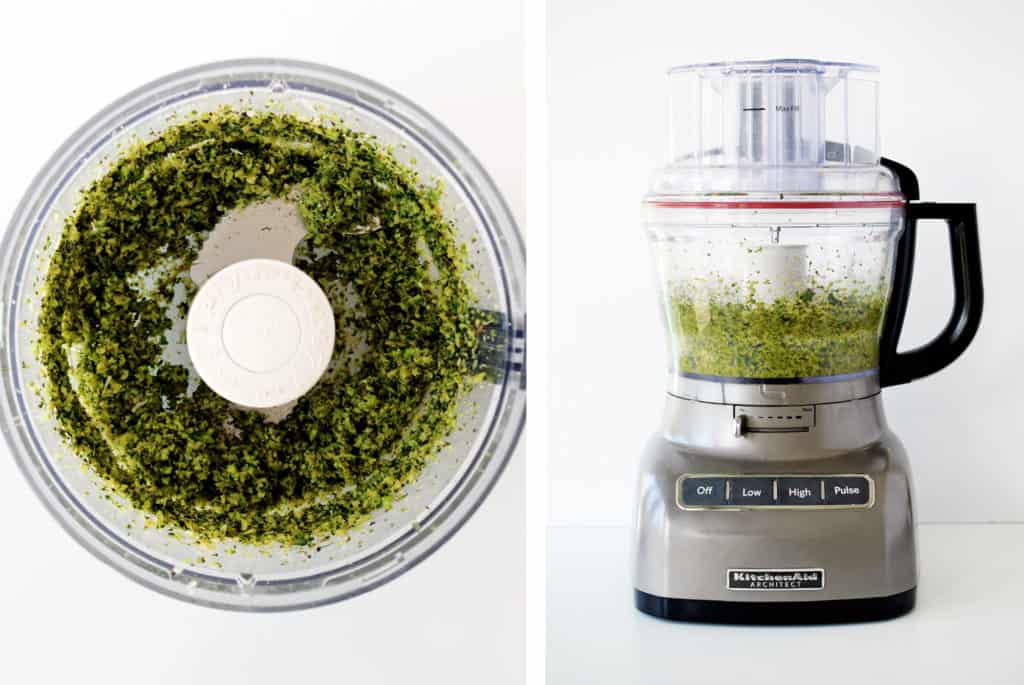 MAKE THE BROCCOLI PESTO IN A FOOD PROCESSOR:
This broccoli pesto recipe is made using my favorite kitchen appliance – my KitchenAid food processor. Guys, I LOVE my food processor and use it all the time in my recipes. This is the workhorse in my kitchen – it does so many incredible things! If you don't have a food processor yet, I highly recommend the KitchenAid 14-cup food processor – you can buy one here – they also come in a gorgeous red!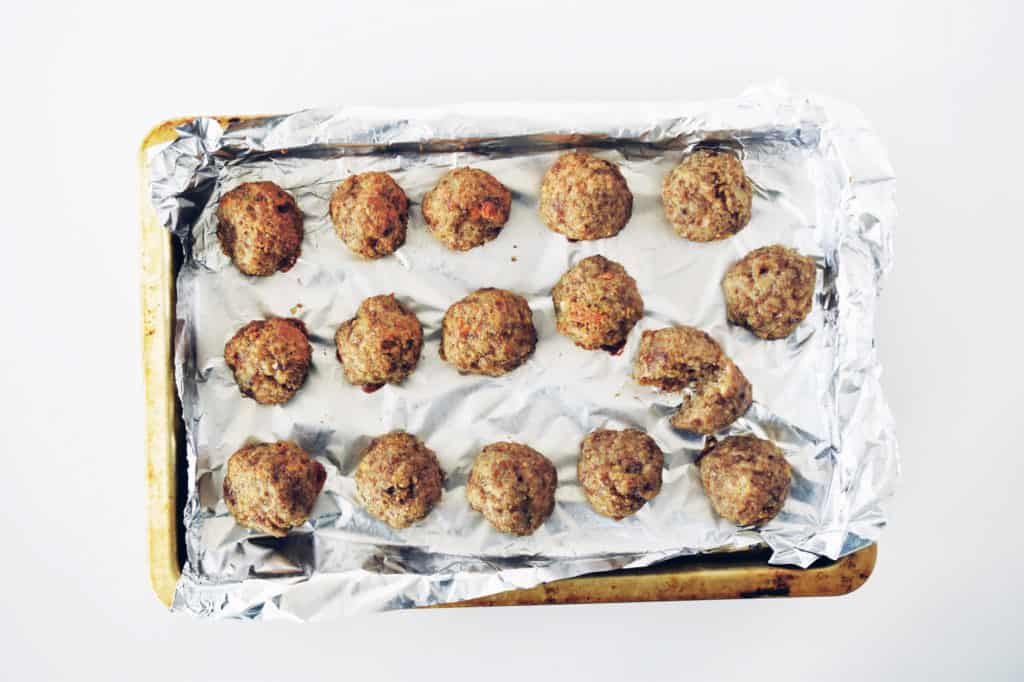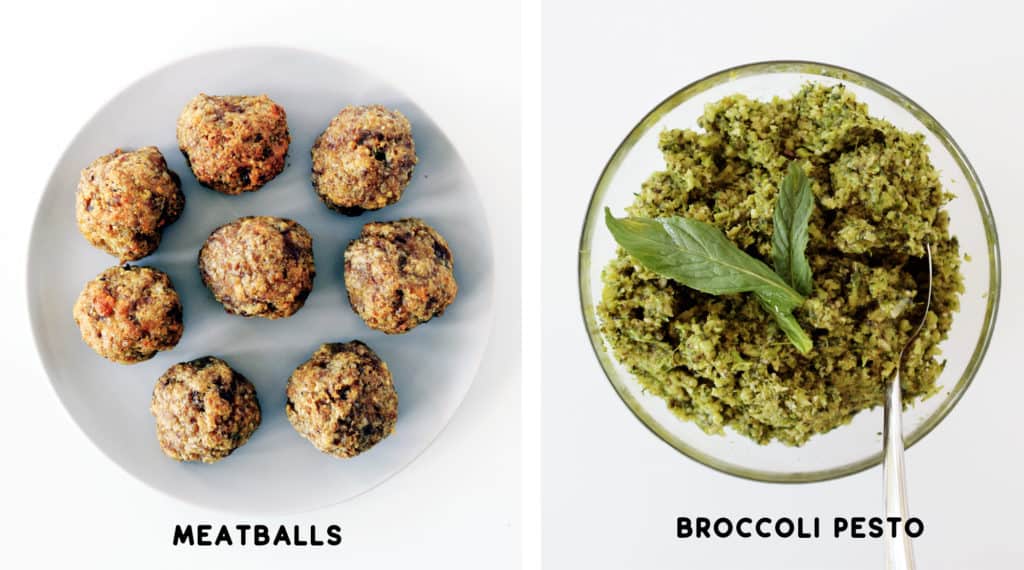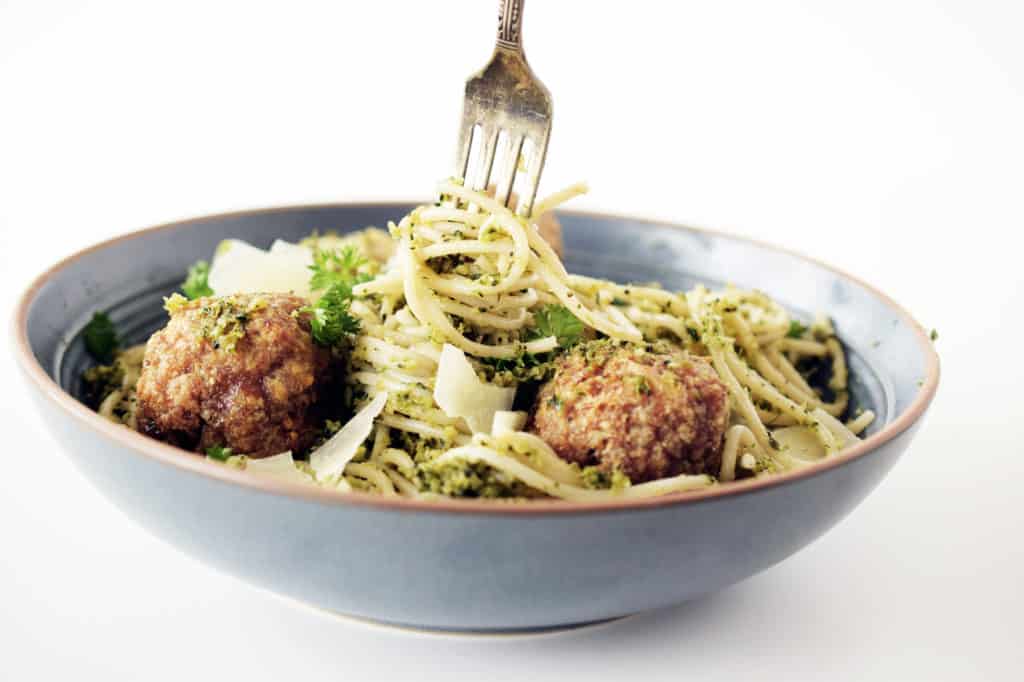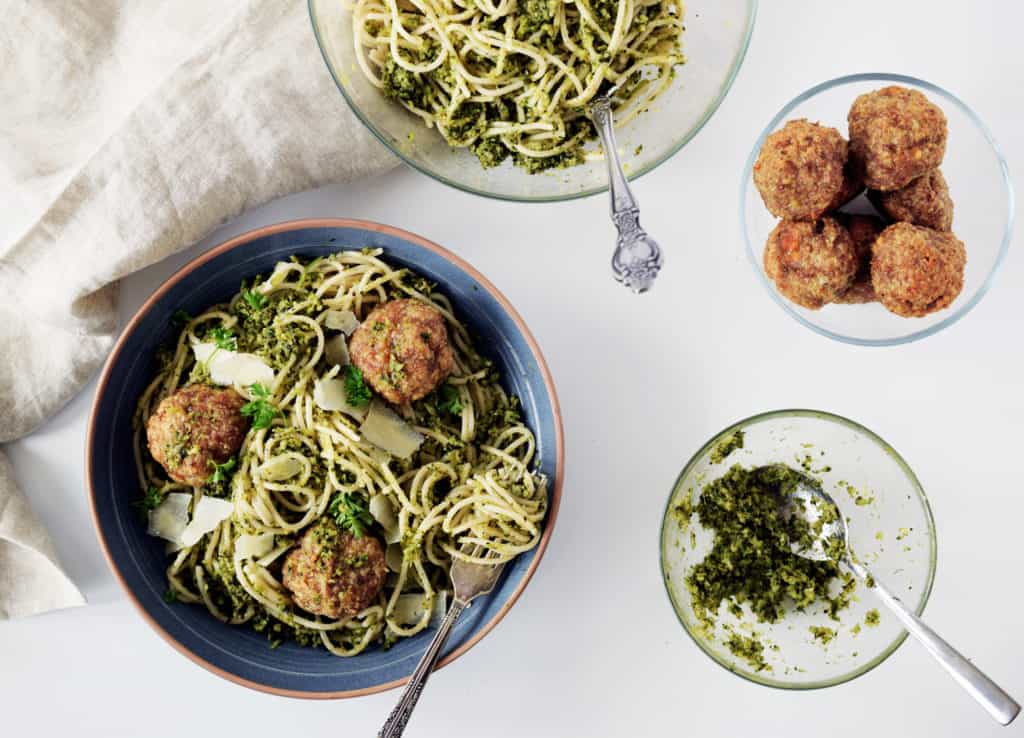 Ingredients
Turkey Meatballs:
2

lbs

ground turkey

1

cup

breadcrumbs

2

eggs

beaten

½

cup

grated parmesan cheese

2

garlic cloves

-

minced

salt and pepper
Broccoli Pesto Sauce:
3

cups

broccoli florets

-

chopped

1

cup

fresh basil leaves

1

garlic clove

-

minced

⅓

cup

freshly grated parmesan cheese

¼

cup

olive oil

sea salt and ground pepper

Cooked spaghetti noodles
Instructions
Turkey Meatballs:
Preheat oven to 450°F. Line a baking sheet with parchment paper and set aside.

In a bowl, combine ground turkey, breadcrumbs, eggs, parmesan cheese, garlic, sea salt, and pepper. Mix everything together.

Using your hands, roll into balls and place them in a single layer on a baking sheet.

Cook in the oven for 25-30 minutes, or until meatballs are fully cooked through. I recommend roasting the broccoli at the same time – see the instructions below.
Broccoli Pesto:
Place broccoli on a baking sheet and roast for 25-30 minutes.

Add roasted broccoli, basil, garlic, parmesan cheese, olive oil, sea salt, and pepper to a food processor and mix until broccoli breaks down into small pieces. If you don't have a food processor, you could also use a blender. Using a spatula, scoop the pesto into a bowl. Set aside.
Cooking The Spaghetti:
Bring a large pot of water to a boil, then reduce to a simmer. Add spaghetti noodles and cook according to instructions on the side of the package.

Drain and rinse then add to a serving bowl and mix with the broccoli pesto. Top with turkey meatballs and grated parmesan cheese.
Nutrition Info Note: The actual number of servings will depend on your preferred portion sizes and the size and number of what you make. The nutritional values provided above are just an estimate. Actual numbers will vary based on brands you choose and the ingredients you use.
If you're looking for more specific details (for example, to track your macros) then I recommend adding specific brand ingredients and this recipe to a food tracker app on your phone.