Veggie Burrito Bowl
Disclosure: This post may contain affiliate links.
Whether you're looking to slim down, lose tummy bloat, or pack in more nourishing ingredients into your body, this Veggie Burrito Bowl With Paprika Rice recipe is the perfect way to do it!
You can eat this for lunch or serve it for dinner – it's crazy healthy and something the whole family can enjoy.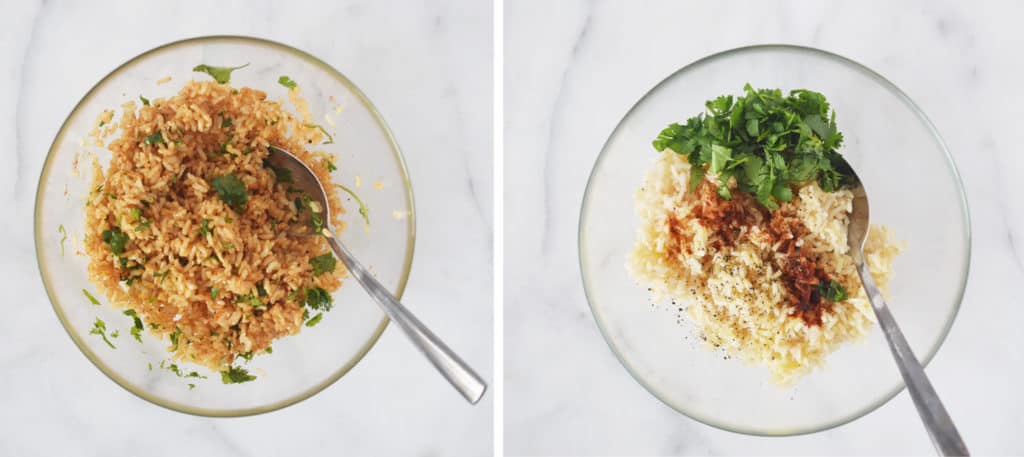 The paprika rice is so simple to make and adds a nice extra kick to the burrito bowl without all the gross additives you get from buying fast food burritos. No, instead, this rice is good for you!
To make the paprika rice, make brown rice the way you normally would, and once it's done just mix in the paprika, salt and pepper and cilantro.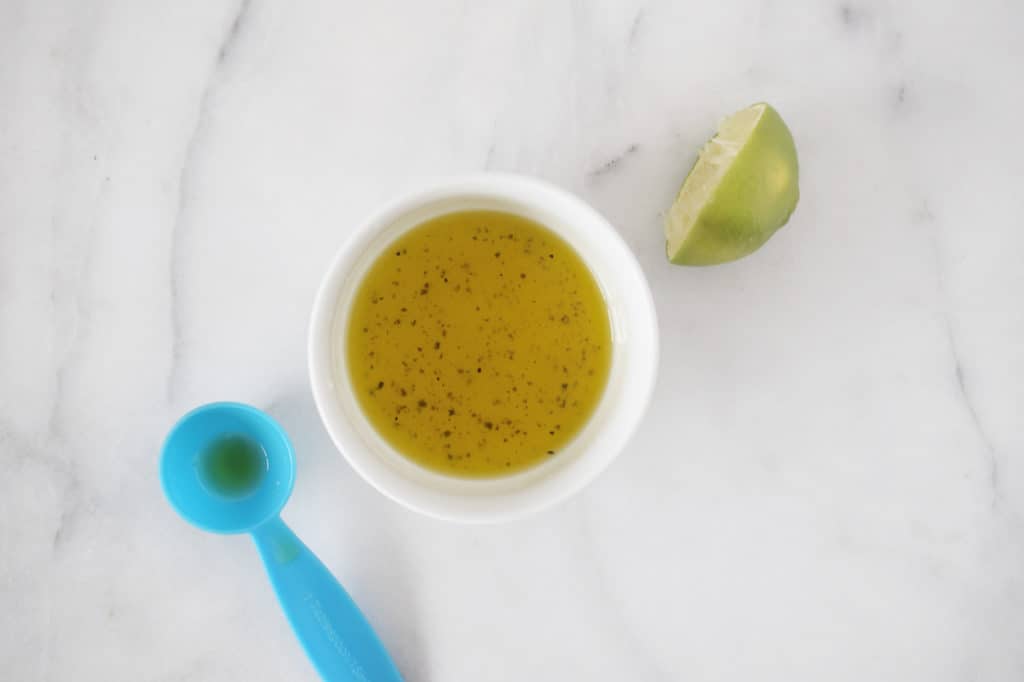 The salad dressing is easy peasy too. Just mix together olive oil, apple cider vinegar, sea salt and ground pepper. This will get drizzled over the entire burrito bowl to add an extra dose of healthy fats from the olive oil and nourishing apple cider vinegar helps to lose weight (1).
The last step is to make the guacamole. You can seriously make this in less than 2 minutes. So this bowl is really easy to make and once you do you'll be hooked! You'll want to make it on a weekly basis because, seriously, how can healthy taste this good!?! Like, really.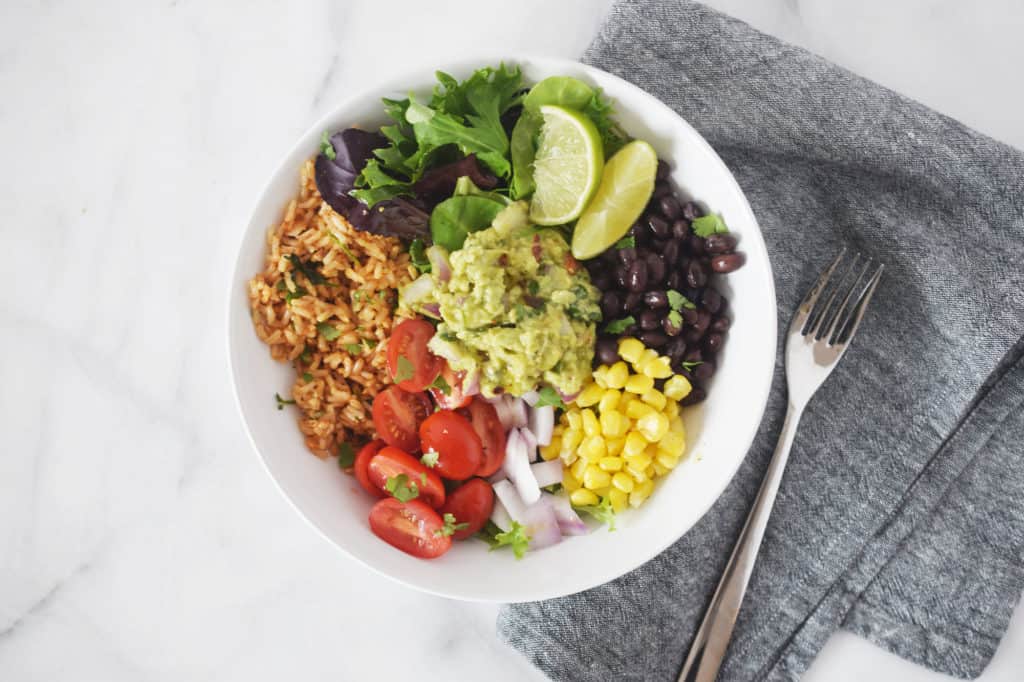 Veggie Burrito Bowl with Paprika Rice
Ingredients
2 cups brown rice, cooked
2 tsp paprika
sea salt and ground pepper to taste
1 Tbsp chopped cilantro
1/2 cup black beans, rinsed and drained
1 cup of corn
3 cups of mesclun greens
1/2 red onion, diced
6-8 cherry tomatoes, sliced in half
1/4 lime, for squeezing over the salad bowl
Dressing:
1 Tbsp apple cider vinegar
2 Tbsp olive oil
Sea salt and ground pepper to taste
Instructions
To make the paprika rice: Step one is to make the brown rice the way you normally do (I use a rice cooker). You'll need about 1/2 cup of rice per bowl. Once it's cooked, mix in paprika, sea salt and ground pepper and chopped cilantro.
Next, make the guacamole using this recipe and set it aside. Plus, there will be plenty leftover for chips and dip! Yum!
Whisk together the salad dressing ingredients and set aside.
To assemble the veggie burrito bowl: add 1/2 cup paprika rice, a big handful of greens, then top with black beans, corn, chopped tomatoes, red onion, and a big spoonful of guacamole in the center. Drizzle the salad dressing over top of everything, then squeeze fresh lime juice on top as well. Serve and enjoy!
Notes
See more family-friendly recipes on our website: www.andianne.com
Nutrition Information:
Yield:

2
Serving Size:

1
Amount Per Serving:
Calories:

529
Total Fat:

17g
Saturated Fat:

3g
Trans Fat:

0g
Unsaturated Fat:

14g
Cholesterol:

0mg
Sodium:

629mg
Carbohydrates:

85g
Fiber:

14g
Sugar:

8g
Protein:

14g
Please note: This nutrition information is only an estimate and was created using Nutritionix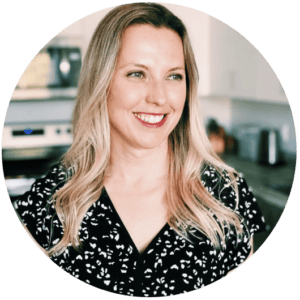 About Andi Anne
Welcome to Andi Anne! Here we focus on simple recipes that are easy to follow with lots of images to guide you along the way! We've created over 500 recipes for you to explore and try out in your own kitchen.