Beet Celery Juice
Disclosure: This post may contain affiliate links.
I fell in love with juicing over 10 years ago when I was a single lady making bags full-time. Back then I juiced almost every day. What I love about juicing is that it's a great way to add an extra dose of vitamins and minerals to your diet on top of what you're already eating. Homemade juices are also an incredible alternative to the juices you buy from the store.
These days I still juice regularly for my entire family. Most of the time I make a bigger batch and pour a glass of it for my whole family, daughter included. Homemade juices taste great and kids usually love them too!
For me, I don't usually do juice cleanses or use them as a meal replacement. Instead I like to add them to my morning breakfast routine, or have as a refreshing beverage with my lunch.
Over the years I've learned to stick with vegetables juices instead of fruit juices. This is because the fruit juices contain way more sugars that can cause a big blood sugar spike. This quickly leads to a crash, and the LAST thing I need in my day is to feel tired and sluggish. But luckily, vegetables like beets and carrots have a naturally sweet flavor and taste delicious in juice.
HOW DO YOU MAKE HOMEMADE JUICE AT HOME?
In order to make fresh juice at home, I use a juicer. I've heard that you can make juice using a blender by blending all ingredients and then straining them into a glass. But that seems like too much of a hassle to me. When I first started juicing, I began with this juicer. I used it for about a year before I needed to upgrade to something more durable. Eventually, I'd like to get this one but I'm still happy with the one I have now.
The Health Benefits Of Nourishing Beet Celery Juice:
BEETS are a source of potassium and minerals like calcium, magnesium and iron. They are also a good source of the antioxidant vitamin C, and help support your liver through betaine. The bright red color and sweet taste tend to make them an easy vegetable to get your kids to want to try!
CELERY provides a source of vitamin C, vitamin K, potassium, folate and manganese. It contains a high amount of electrolytes and antioxidants. Celery is also high in calcium and silicon which can help to strengthen bones.
CUCUMBER aids in cell hydration and helps to ease inflammation. It's mineral-rich water is wonderful for your skin and hair.
LEMON is a rich source of vitamin C and it's antibacterial properties help to protect the immune system. They're a rich source of potassium, calcium and phosphorus and also help to cleanse the liver. Lemons compliment the taste of beets quite nicely, adding a bit of sour to the sweet taste of beets.
GINGER contains a compound called gingerol which acts as an antioxidant and anti-inflammatory. It contains a wide variety of vitamins and minerals and is commonly used to treat nausea and fight infections. I tend to add a 1-inch piece of ginger to most of my juices for it's lovely peppery flavor and "zing".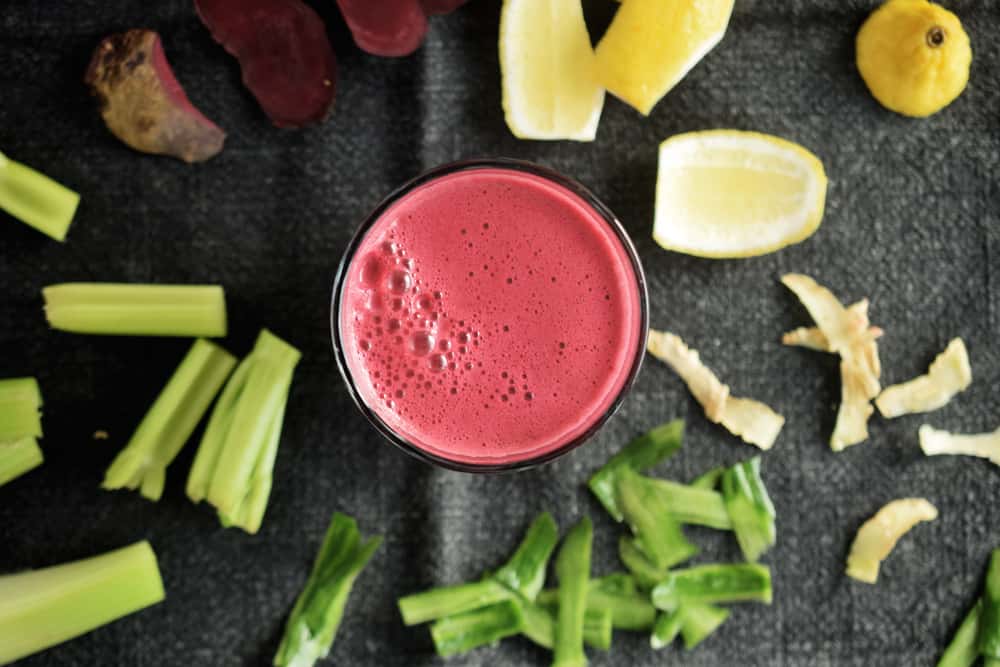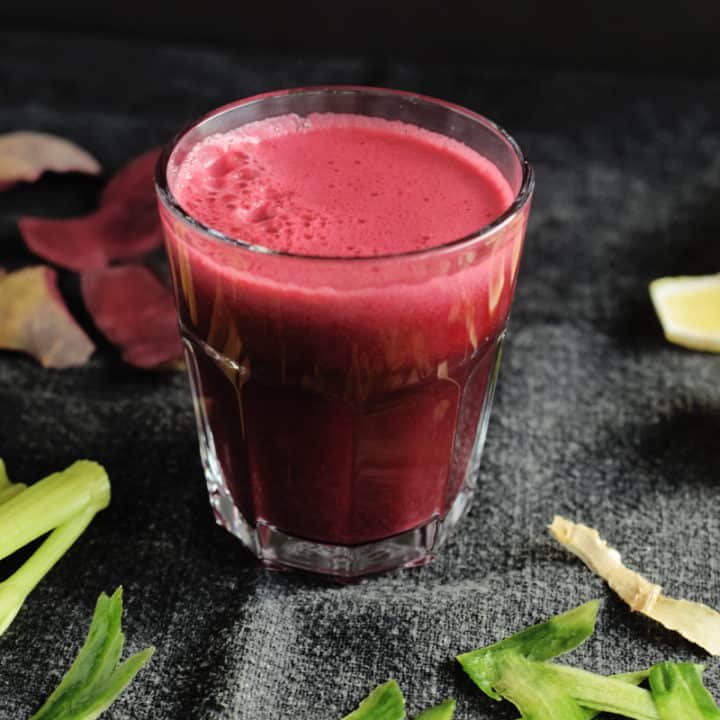 Beet Celery Juice
Ingredients
4 celery stalks
1 beet
1/2 cucumber
1 lemon
1 inch fresh ginger
Instructions
The first step to making homemade juice is to wash and prep all your ingredients. If you're using organic ingredients, there is no need to peel vegetables with thin skins (like cucumber, beets, and ginger). But if you aren't using organic vegetables, I recommend peeling them. For thick skins like lemons, you'll want to slice off the peel. Chop all ingredients into small enough ingredients that they will go through the juicer easily.
Turn on the juicer and push through all of your ingredients. Once everything goes through, you will have fresh juice come out of one end and dry pulp from the other which you can add to your compost.
The beet celery juice can be served immediately by pouring into glasses. You can also store it in a sealed mason jar in the fridge for up to 24 hours. Enjoy!
Notes
See more family-friendly recipes on our website: www.andianne.com
Nutrition Information:
Yield:

2
Serving Size:

1
Amount Per Serving:
Calories:

44
Total Fat:

0g
Saturated Fat:

0g
Trans Fat:

0g
Unsaturated Fat:

0g
Cholesterol:

0mg
Sodium:

86mg
Carbohydrates:

11g
Fiber:

3g
Sugar:

5g
Protein:

2g
Please note: This nutrition information is only an estimate and was created using Nutritionix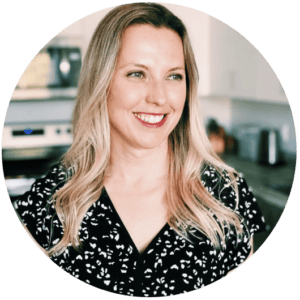 About Andi Anne
Welcome to Andi Anne! Here we focus on simple recipes that are easy to follow with lots of images to guide you along the way! We've created over 500 recipes for you to explore and try out in your own kitchen.