Turmeric ginger latte, also known as golden milk is a delicious, nourishing beverage. This recipe adds fresh ginger and collagen powder for even more health benefits.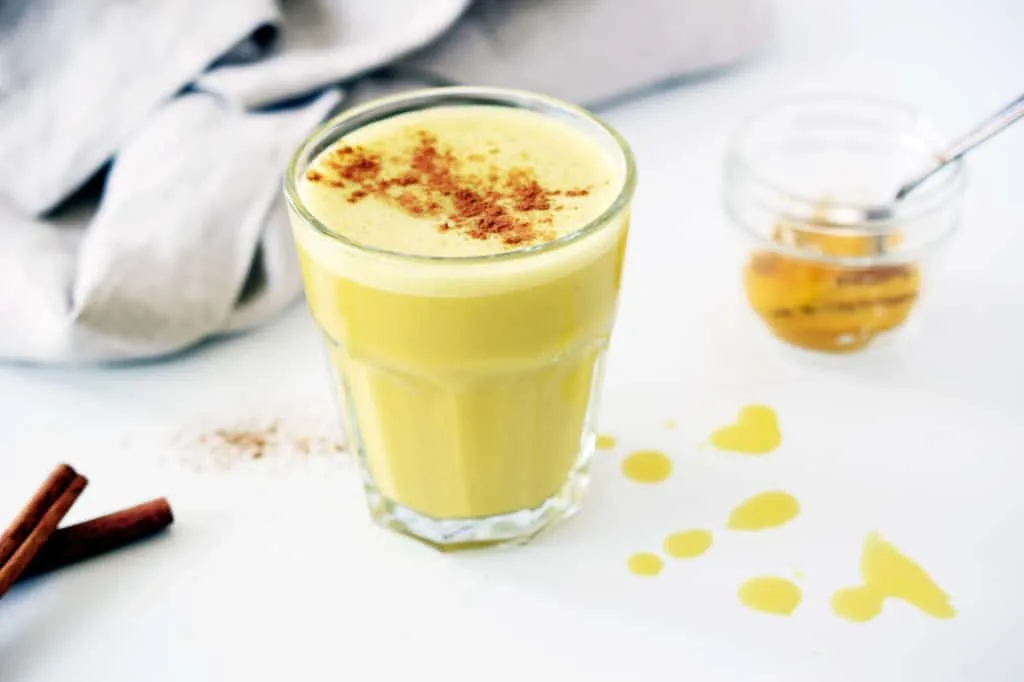 Turmeric Ginger Latte
Something that I absolutely LOVE to make at home are superfood lattes. These have become quite popular in the last few years and for good reason. There's a variety of flavor combinations you can try, but today I'm going to show you how to make a turmeric ginger latte.
Picture yourself sitting on the deck, listening to the birds, with a cup of nourishment in hand. This is it right here. This is the "I am living my best life" moment. It's a time to relax and unwind – all while sipping a drink that will provide your body with nutritional benefits annnd taste good! Yes please.
What Is A Turmeric Latte Good For?
Anytime you're craving a warm drink for calming and soothing benefits. Cozied up with a book on a rainy day. Sipping on the deck while watching the birds. As a healing drink while you do some work at home. Or a calming drink to help you sleep. My daughter is also a big fan of this latte – yes kids can have it too – there's no caffeine so it's great for them to drink as well.
Does A Turmeric Latte Have Caffeine In It?
No, it doesn't. The word latte can sometimes be misleading. Traditional lattes make us think of coffee and milk. Well, modern latte alternatives take out the coffee and replace them with a superfood. So, in this case, turmeric powder.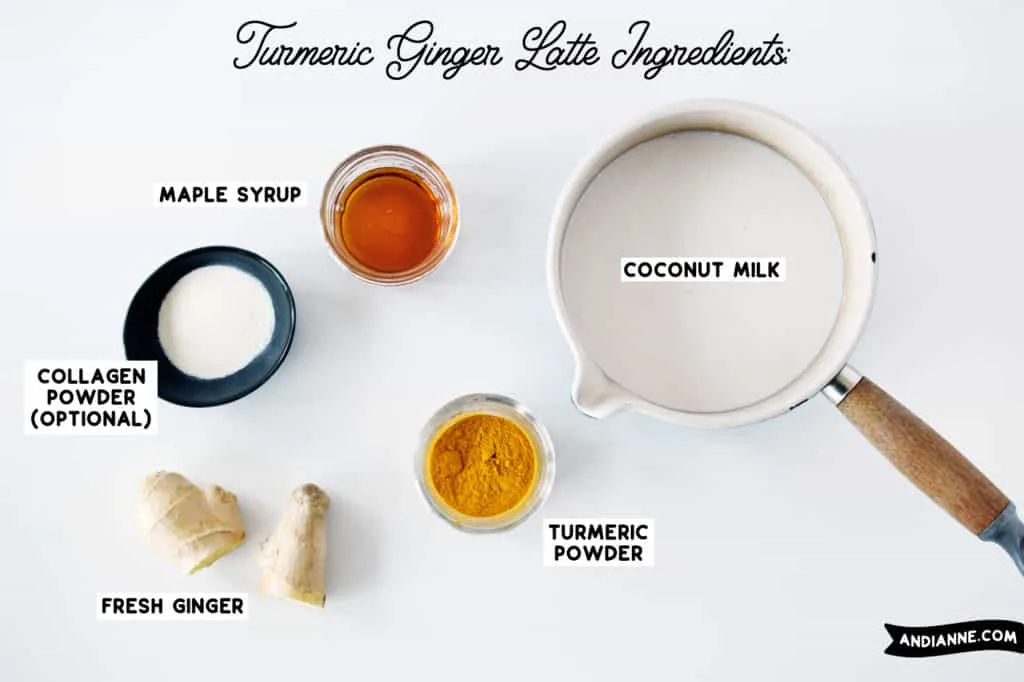 Turmeric Ginger Latte Ingredients
With 10 minutes of simmering on the stove, you will have yourself a delicious turmeric ginger latte. Here are the ingredients I used, including health benefits: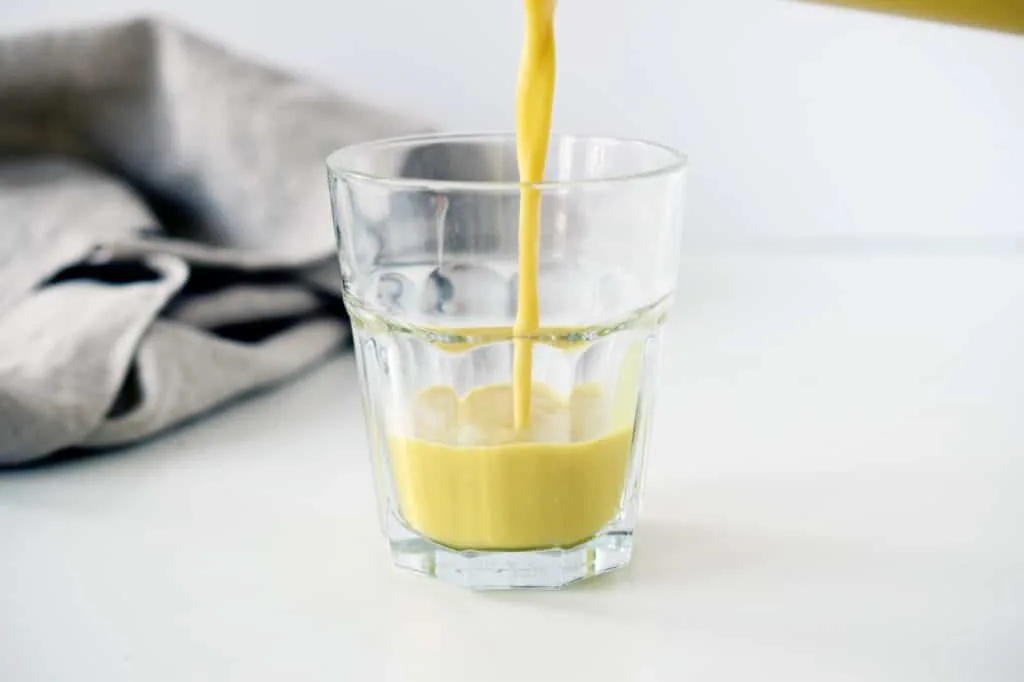 Is Turmeric Powder Good For You?
Yaaas! Turmeric contains curcumin which is an anti-inflammatory. Turmeric also helps to boost liver function, lower risk of heart disease, improve brain function, and lowers cholesterol. (1) So yes, my lovelies, it is a wonderful healing spice that we should all have in our cupboards.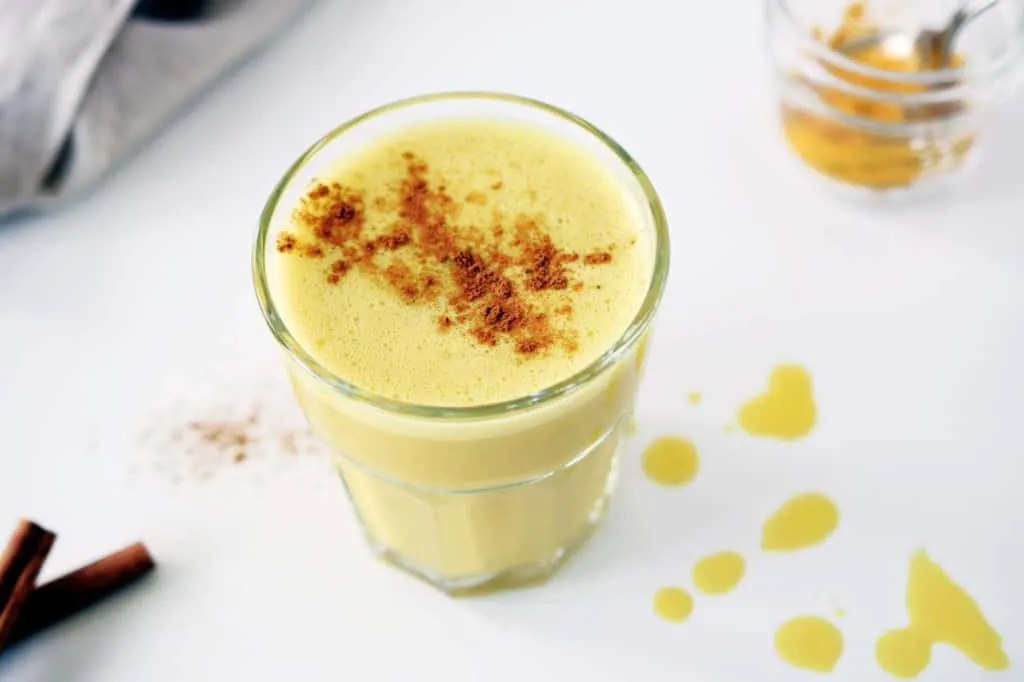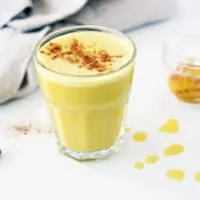 Instructions
Add coconut milk, fresh ginger, and turmeric powder to a small saucepan over medium-high heat. Let simmer for 20 minutes.

Add in maple syrup and collagen powder (optional) and mix together. Strain the liquid into a cup through a fine-mesh strainer. To make it extra frothy, pour everything into a blender, and blend for 5-10 seconds. Pour into a mug, sip, and enjoy!
Nutrition
Calories:
387
kcal
|
Carbohydrates:
7
g
|
Protein:
4
g
|
Fat:
41
g
|
Saturated Fat:
36
g
|
Sodium:
27
mg
|
Potassium:
451
mg
|
Calcium:
38
mg
|
Iron:
7
mg
The nutritional information provided is an estimate and is per serving.