Zucchini Orange Oat Muffins are moist full of flavor. They're a wonderful way to use zucchini in your baking. These muffins are gluten-free and have no refined sugar.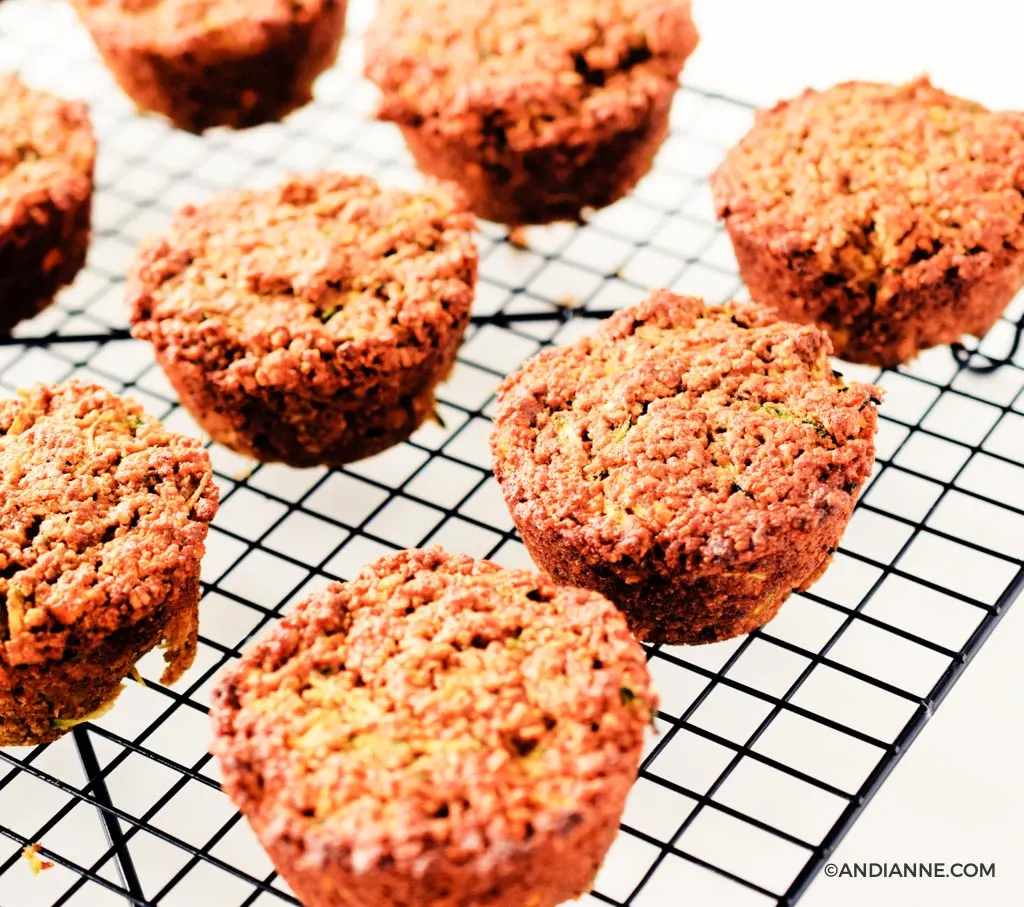 Zucchini Orange Oat Muffins
Zucchini orange oat muffins are made using zucchini, and orange (rind included), oat flour, and brown rice flour. They're delicious, easy to make, and gluten free. The result is a flavorful muffin perfect for a grab-and-go breakfast or light snack.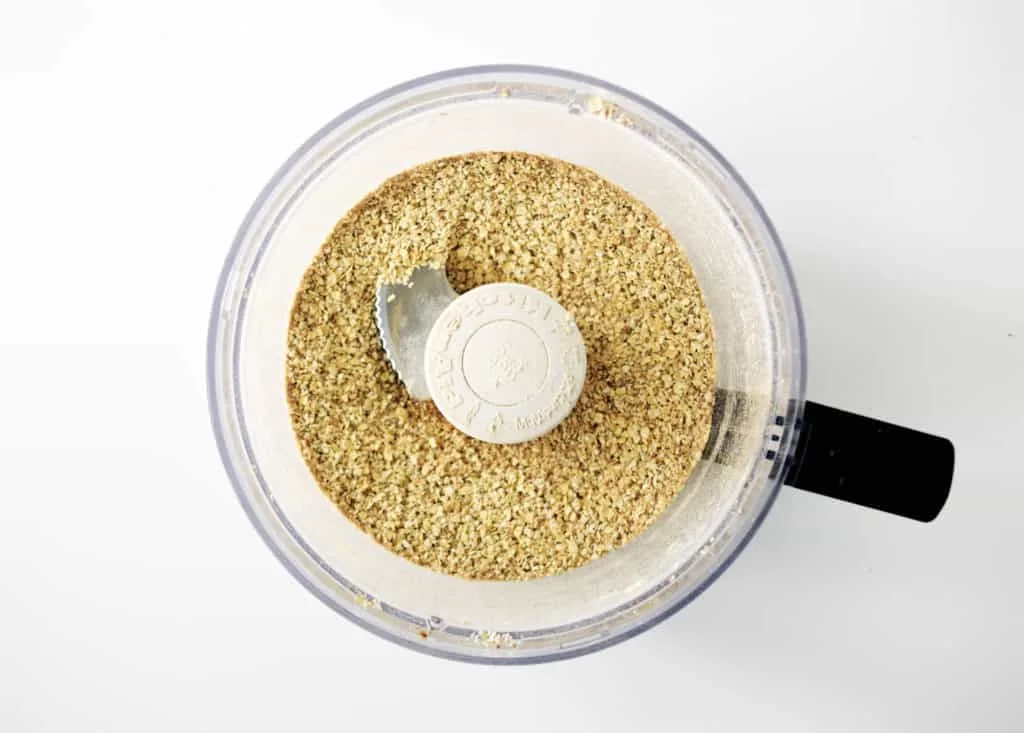 Make Your Own Oat Flour
The main flour used in this recipe is oat flour. Instead of buying oat flour, I just make my own homemade oat flour with gluten-free rolled oats.
It's incredibly easy to do and will save you money. I buy my rolled oats from the bulk section at my organic grocery store. Then I add them to my food processor to make a gritty flour that is the perfect consistency for these healthy zucchini orange muffins.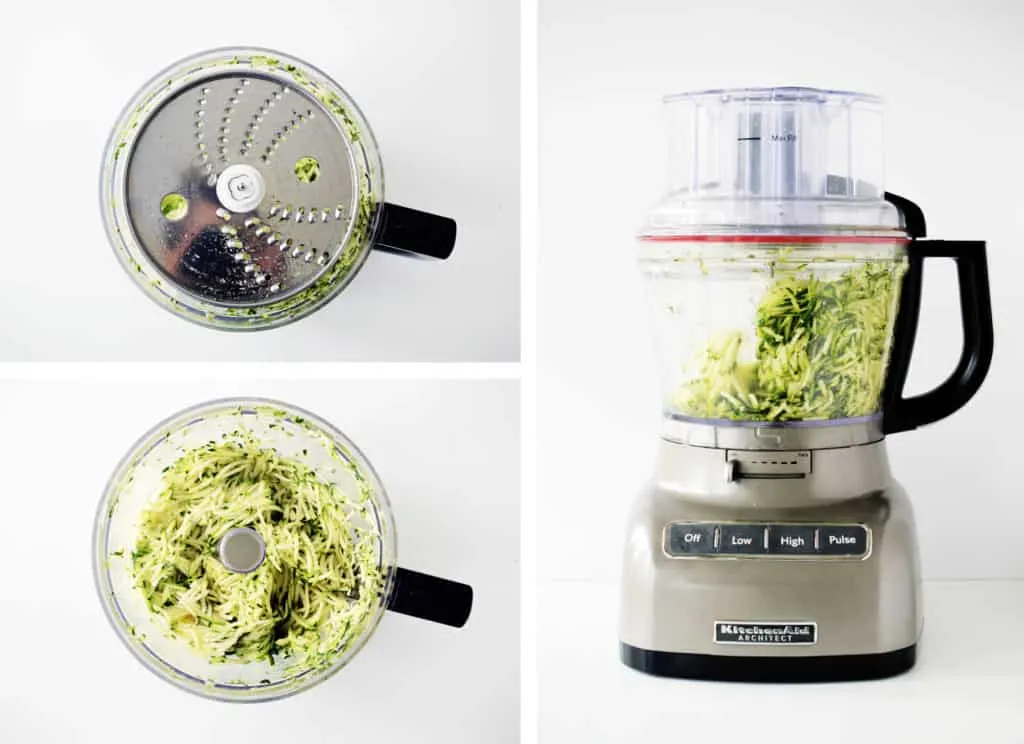 Shred Zucchini In A Food Processor
If you have a food processor, this zucchini orange muffin recipe will be a lot easier to make! Not only did I make my homemade oat flour, but I also shredded my zucchini and blended my orange in the food processor as well.
In case you're not familiar, I am a huge KitchenAid food processor fan. Guys, I LOVE my food processor and use it all the time in my recipes. This is the workhorse in my kitchen – it does so many incredible things! If you don't have a food processor yet, I highly recommend the KitchenAid 14-cup food processor – you can Learn more here – they also come in gorgeous red color!
Zucchini can also be grated with a cheese grater. This method also works well, it just take a bit longer and some arm muscle.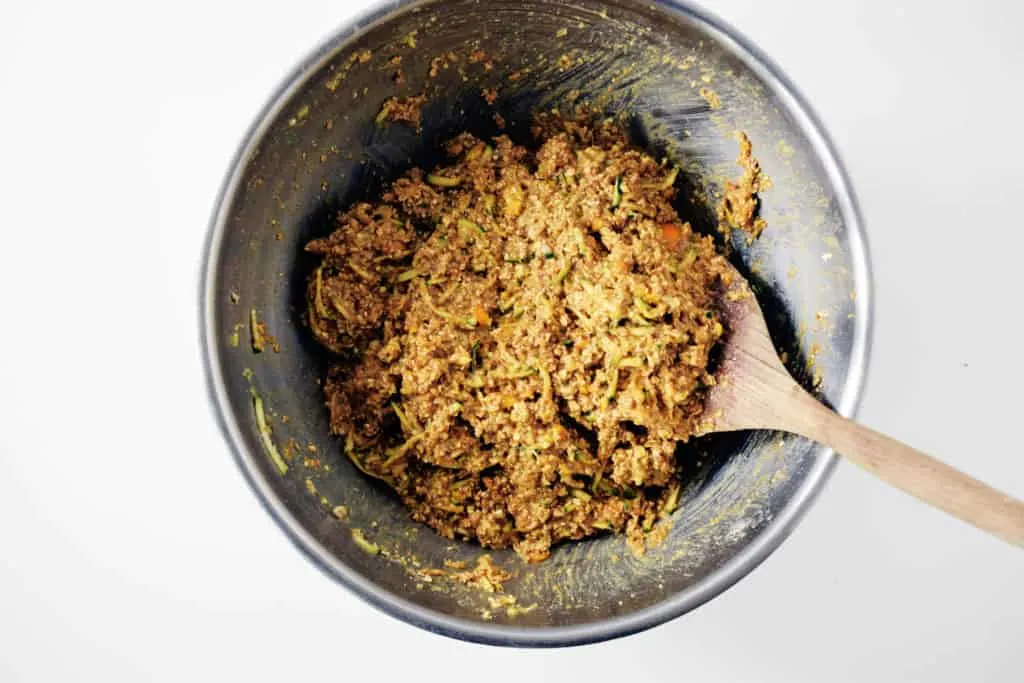 Mix Up Ingredients
Now that all the ingredients are ready to go, all you need to do is add all them to a large bowl and mix everything together. The smell of orange will be strong at this point. Pour the batter into a greased muffin tin and bake. The smell of warm spices will take over your house as these muffins bake in the oven.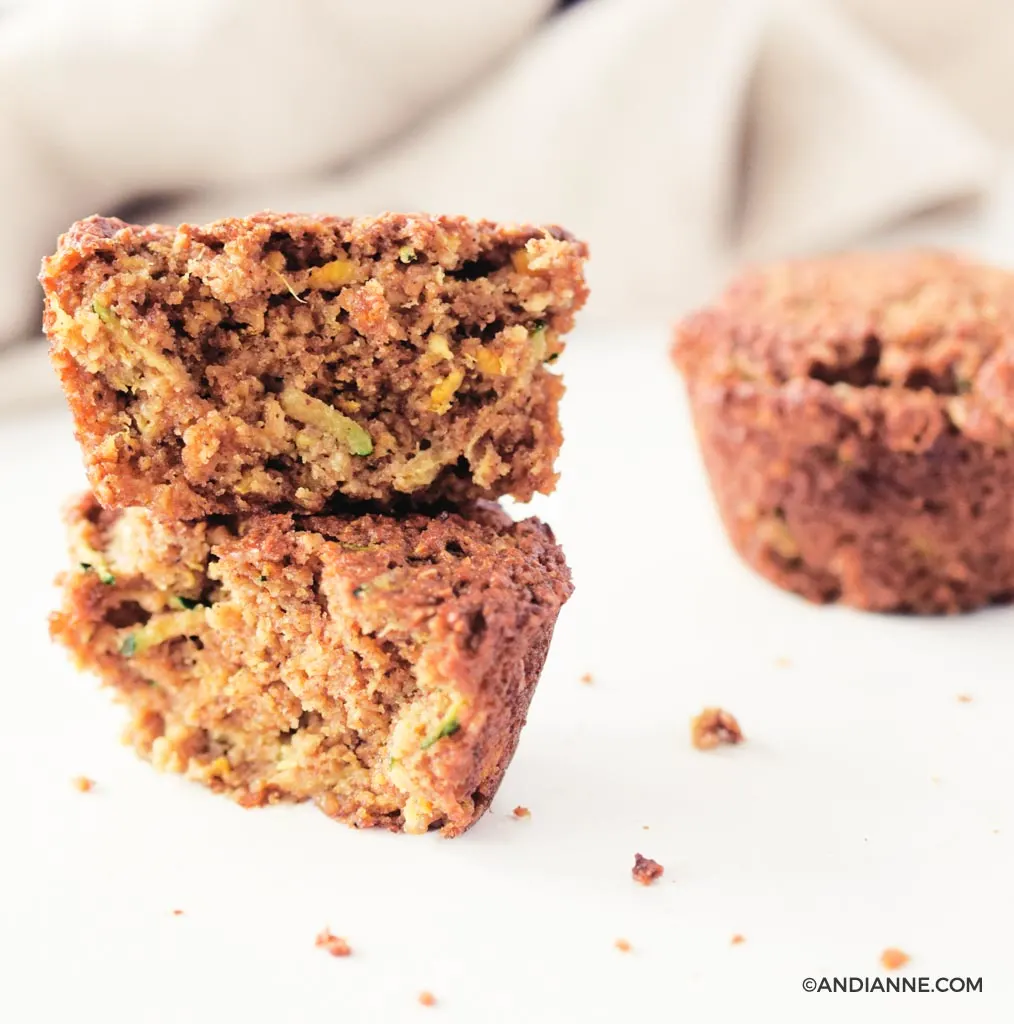 The result is a moist, flavorful muffin flavored with spices and a hint of orange. And because we're using whole grain flours and not refined flours, the texture will be a bit different than what you're used to. The muffins won't rise the same way, and they will be a bit more crumbly. But because you're using healthier ingredients, it's worth it.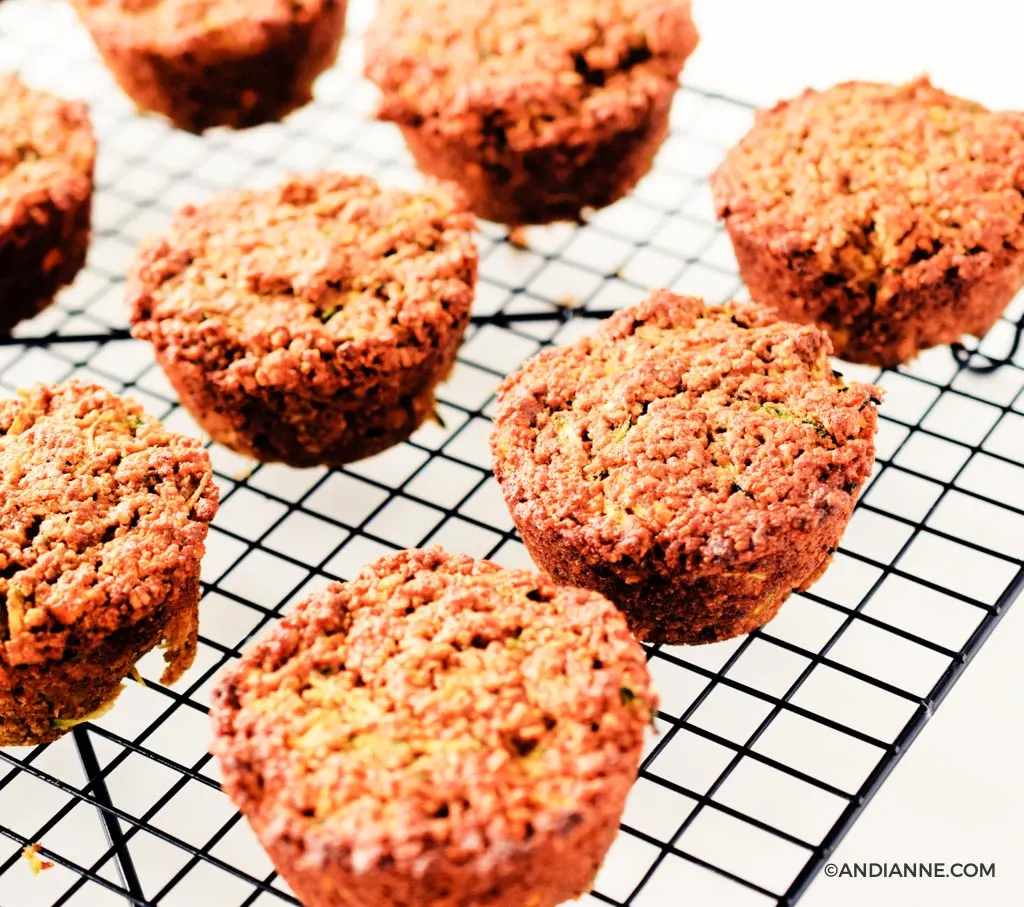 More Healthy Baking Recipes To Try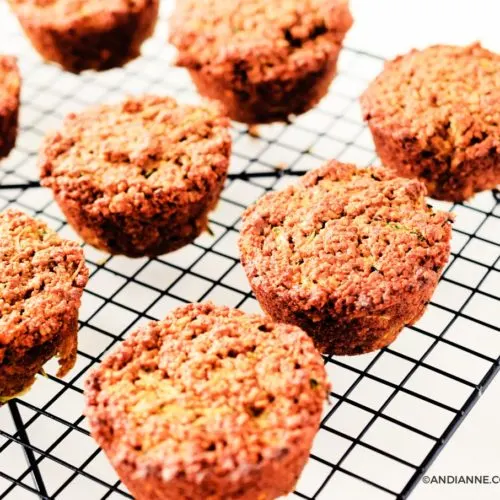 Zucchini Orange Oat Muffins
Zucchini Orange Oat Muffins are moist full of flavor. They're a wonderful way to use zucchini in your baking. These muffins are gluten-free and have no refined sugar.
Save Recipe!
Saved!
Pin This
Print It
Instructions
Heat oven to 375°F and grease a muffin pan with non stick cooking spray.

Using a food processor or cheese grater, grate the zucchini to make approximately 1 ½ cups. Squeeze out excess moisture in paper towel.

Cut the orange into four quarters. Blend the entire orange (including the skin) in your food processor (or blender) until pureed.

Add all dry ingredients to a bowl: oat flour, brown rice flour, salt, cinnamon, nutmeg, and baking soda. Set aside.

Add grated zucchini, pureed orange, eggs, coconut oil, and vanilla extract to the bowl. Mix everything together and scoop into the muffin pan.

Bake for 25-30 minutes or until a toothpick comes out clean when poked in the center. Let cool on the counter and store in an airtight container in the fridge for up to one week. These muffins can also be frozen.
Nutrition
Calories:
224
kcal
|
Carbohydrates:
25
g
|
Protein:
5
g
|
Fat:
12
g
|
Fiber:
2
g
|
Sugar:
5
g
The nutritional information provided is an estimate and is per serving.