How To Brine A Turkey
Disclosure: This post may contain affiliate links.
This easy turkey brine adds flavor and creates the juiciest turkey meat. It's a simple step in the turkey process that is definitely worth it.
You can brine a turkey with very simple ingredients including salt, sugar, garlic and fresh herbs. It's so simple and can be done the day before you plan to roast the turkey.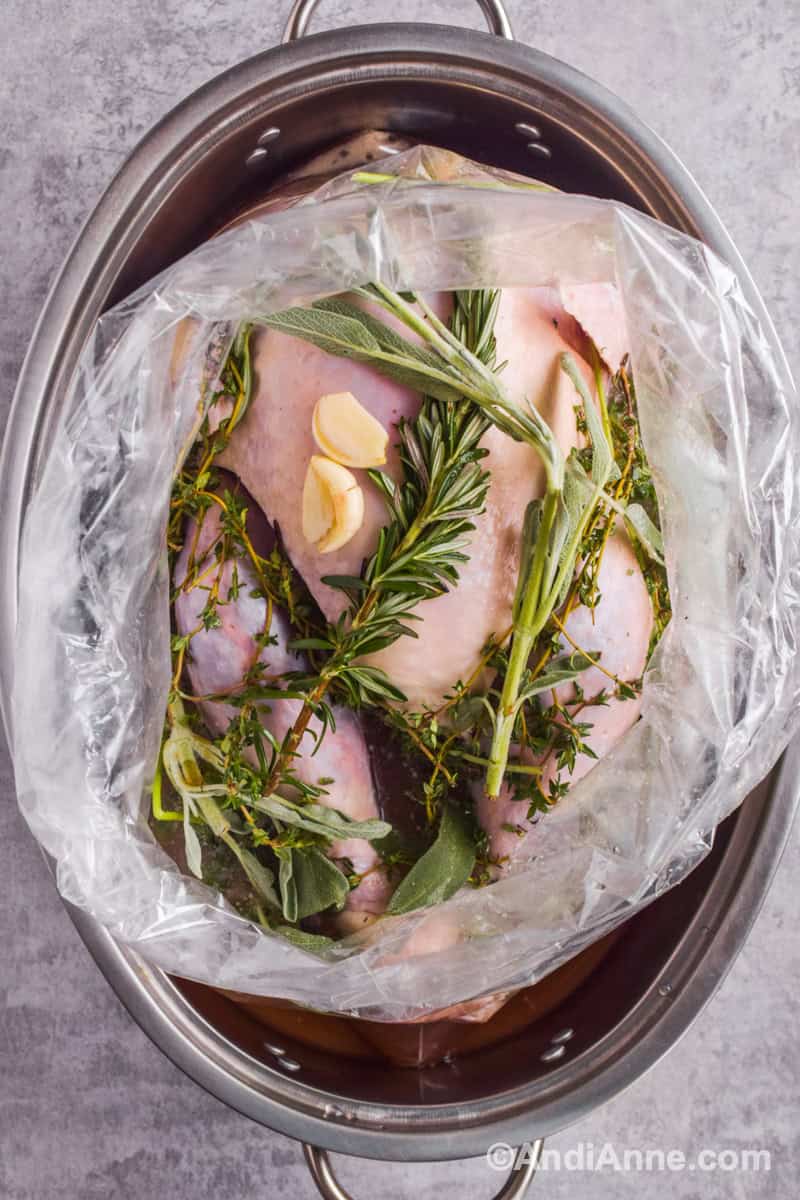 Easy Turkey Brine
Brine is a liquid used to season and flavor meats. Typically it involves salt and seasonings. The ingredients in this recipe include sea salt, brown sugar, garlic and fresh poultry herbs.
You only need four ingredients for the brine (plus water) making this so simple!
This method is very easy and can be done at the end of the thawing process in the fridge.
Brining a turkey adds flavor and makes the meat incredibly juicy and tender.
The most important ingredient for a brine is salt. The salt will help to break down some of the proteins creating tender meat.
A brine will infuse flavor into the meat, but it won't overpower the taste. I also like to brine chicken breasts for the same reason.
Typically a brined turkey will have more salty drippings, so you may want to use less when making gravy.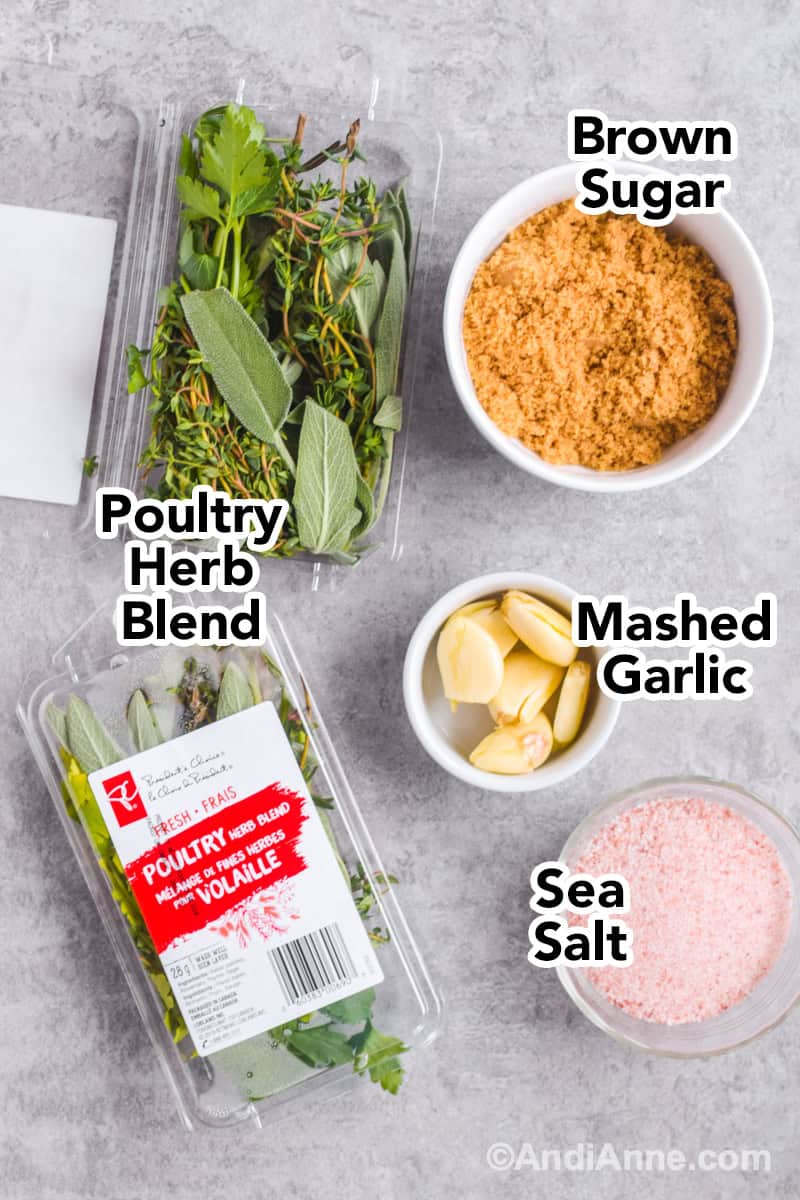 Recipe Ingredients
SEA SALT: Salt plays an important part of the brining process as it helps to break down some of the proteins in the meat, creating juicy tender results.
BROWN SUGAR: I prefer to use brown sugar for flavor, but white granulated sugar or even coconut sugar would also work.
GARLIC: 6 garlic cloves (almost one full bulb) are peeled and then mashed slightly with the back of a flat spoon. Minced garlic would also work.
POULTRY HERB BLEND: This is a popular herb blend found in the fruit and veggie aisle of the grocery store. This is a blend of fresh oregano, sage, thyme and rosemary (not the dried version).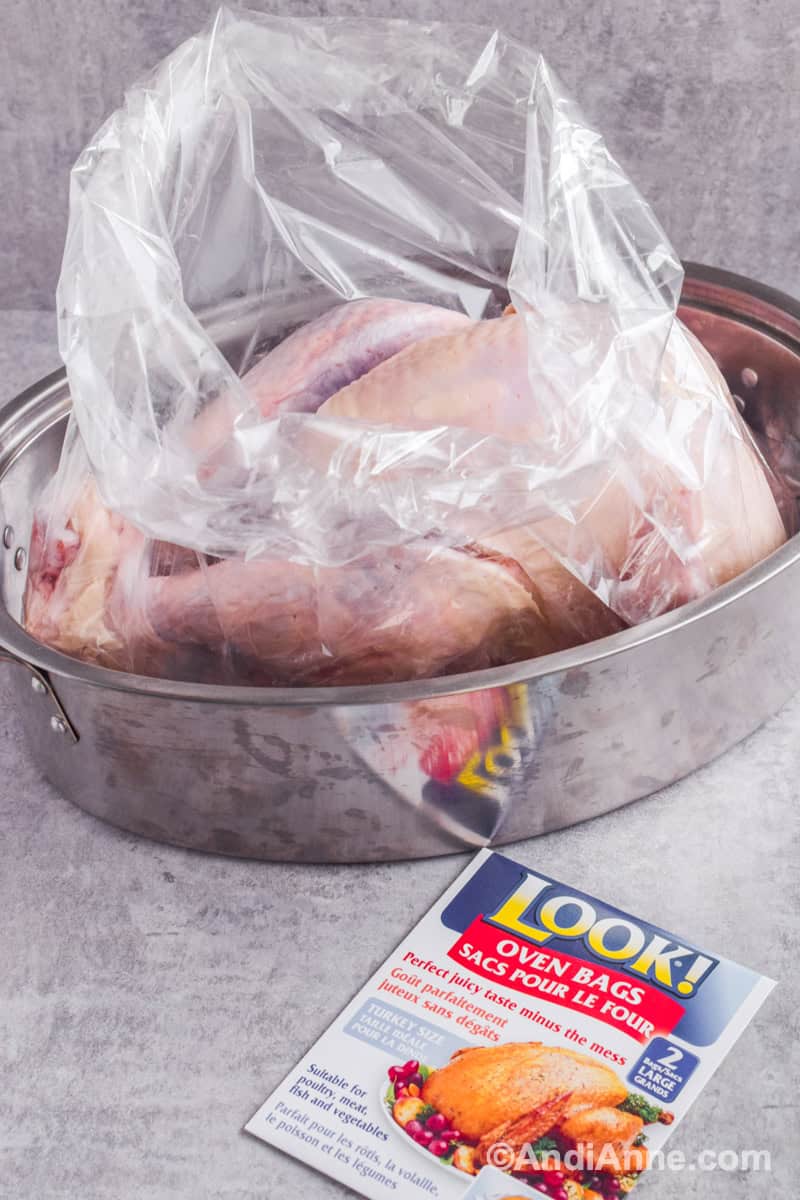 How To Brine A Turkey
Thaw the turkey first. This process can take 2-3 days in the fridge depending on how big the turkey is. (TIP: Here's how long to thaw a turkey)
Dissolve the salt and sugar in hot water. Typically I just use a kettle with boiling water.
Add the turkey to a large container or a turkey bag (I used a turkey oven bag).
Pour the salted water into the bag with the turkey. Add mashed garlic and fresh poultry herbs. Seal the bag and place it in the fridge.
Rotate the turkey every few hours to ensure all sides are getting coated.
I did not have a container large enough to cover the turkey fully with water. This is why I used a turkey bag.
Many people use large food-safe plastic containers that will fit in the fridge and cover the turkey fully. If you're unable to find one, you can use the roasting pan as the base and oven bag to cover the turkey as I did. Place the turkey with bag and roasting pan in the fridge.
Brining Tips
Remove the giblets from inside the cavity first, before brining.
The turkey should be refrigerated during the brining process, not at room temperature.
Do not brine for more than 24 hours. I prefer to brine for 12 hours. Typically I will start the process the night before I plan to roast the turkey which starts the following morning.
While rinsing the turkey, remove all clutter around the sink including dishcloths, plates and bowls, etc. This will avoid any cross-contamination from the raw turkey.
Brined turkeys will produce salty drippings (the liquid at the bottom of the pan after the turkey is cooked). Many people use these drippings to make gravy. Just add a bit at a time to ensure that gravy doesn't become too salty. You can always add water or broth to dilute the flavor.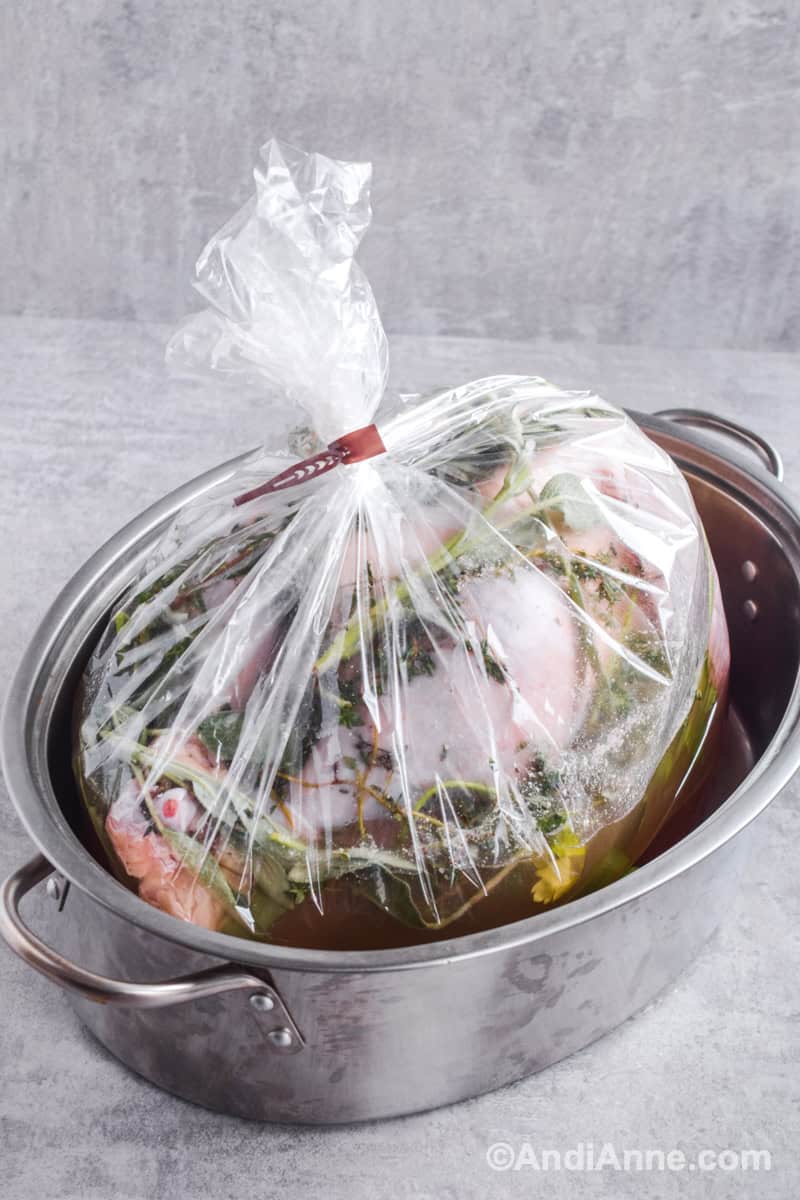 More Turkey Recipes
How To Roast a Turkey is our favorite no-fuss recipe.
How Long To Thaw a Turkey with easy tips and tricks.
Turkey Pot Pie from scratch is our favorite leftover recipe.
Leftover Turkey Casserole is a great way to use up the leftovers for a new dinner.
Turkey Carcass Soup with tomatoes, carrots and wild rice is healthy and delicious.
Did you love this brine recipe? Be sure to leave a rating below!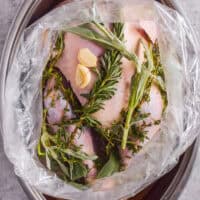 How To Brine a Turkey
This easy turkey brine adds flavor and creates the juiciest turkey meat. It's a simple step in the turkey roasting process that is definitely worth it.
Print
Pin Recipe
Ingredients
1

cup

sea salt

1

cup

brown sugar

6

garlic cloves

-

peeled, mashed or minced

2

fresh poultry herb blend containers

-

oregano, sage, rosemary and thyme

2-3

cups

hot water

9-12

cups

cold water
Instructions
Add salt and sugar to a large bowl along with 2-3 cups boiling water (you can use a kettle or boil water on the stove). Stir to help dissolve. Let sit for a minute or two to cool.

Peel and mash the garlic with the side of a flat spatula. Or you can mince it.

Place the thawed turkey inside a turkey bag in a large container or roasting pan.

Add in the salted water, mashed garlic, poultry herb mix and 9-12 cups of cold water. Seal the bag and place in the fridge to chill for 12-24 hours.

Rotate the turkey every few hours during this process to ensure it's evenly coated with brine.

Rinse the turkey thoroughly under cold water. Pat dry thoroughly with paper towel.

The turkey can now be prepped for roasting (see full instructions here).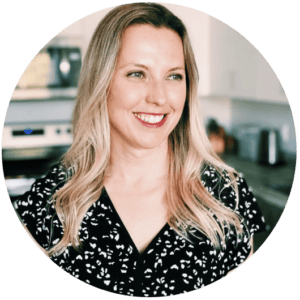 About Andi Anne
Welcome to Andi Anne! Here we focus on simple recipes that are easy to follow with lots of images to guide you along the way! We've created over 500 recipes for you to explore and try out in your own kitchen.