Seedbutter Oat Brownies
*This post may contain affiliate links. Please read my disclosure for more info.
And let's talk about the oat flour for a quick sec.
Oat flour is a healthier alternative to refined flours (like white, and whole wheat flour). And it's cheap, especially if you make your own. I have a full tutorial showing you how to make homemade flour here. Trust me, it's so easy you'll never buy store-bought flour again!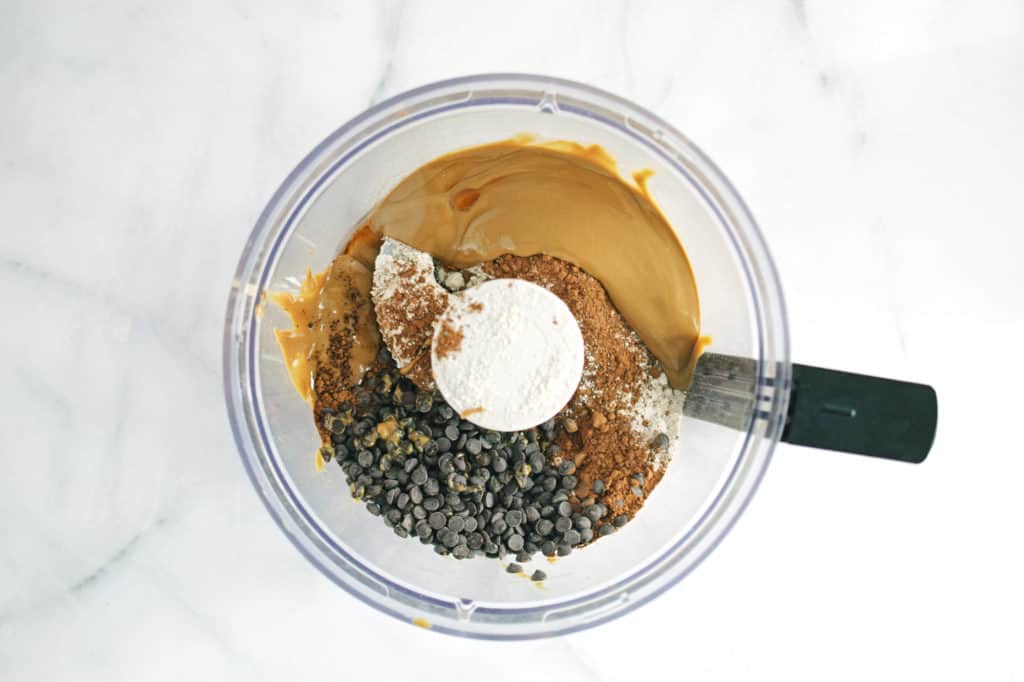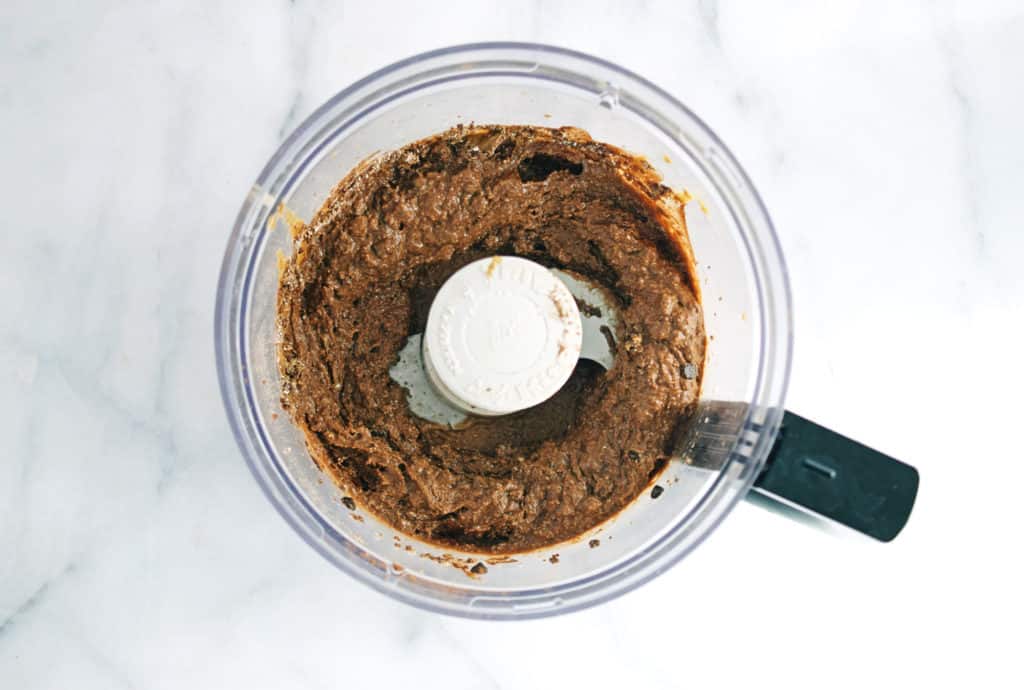 I made the entire brownie mixture in my food processor. First, I added the oat flour, then all other ingredients and mixed on low until everything came together. I love my food processor because it makes recipes like this sooo easy.
The batter will be a little thicker and more dense than you're used to. Just use a spatula to scoop it out and smooth it evenly onto your pan.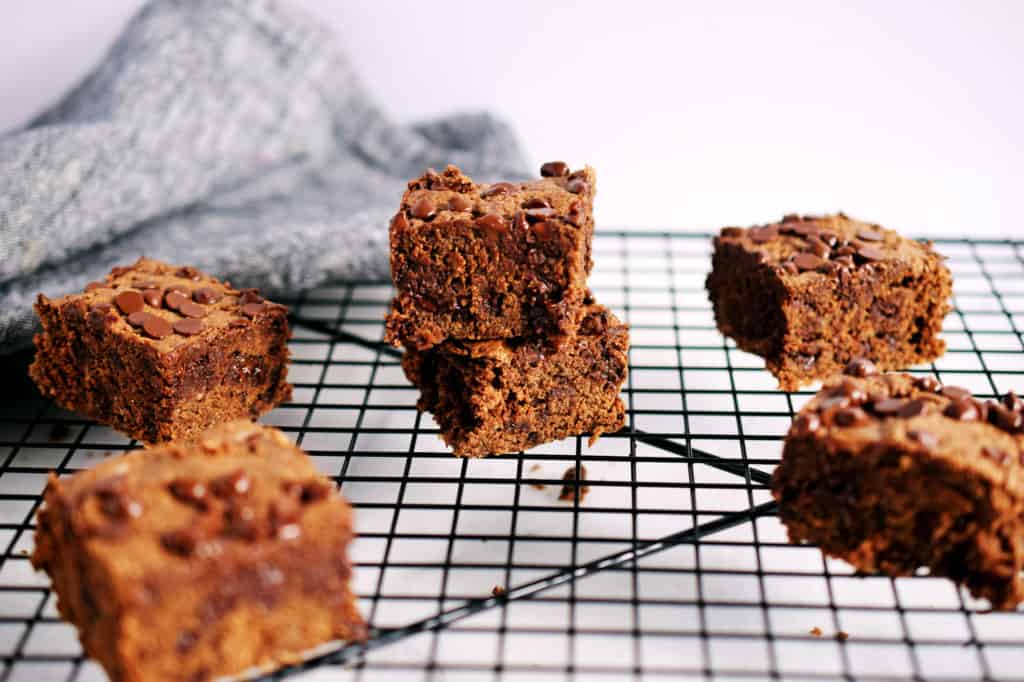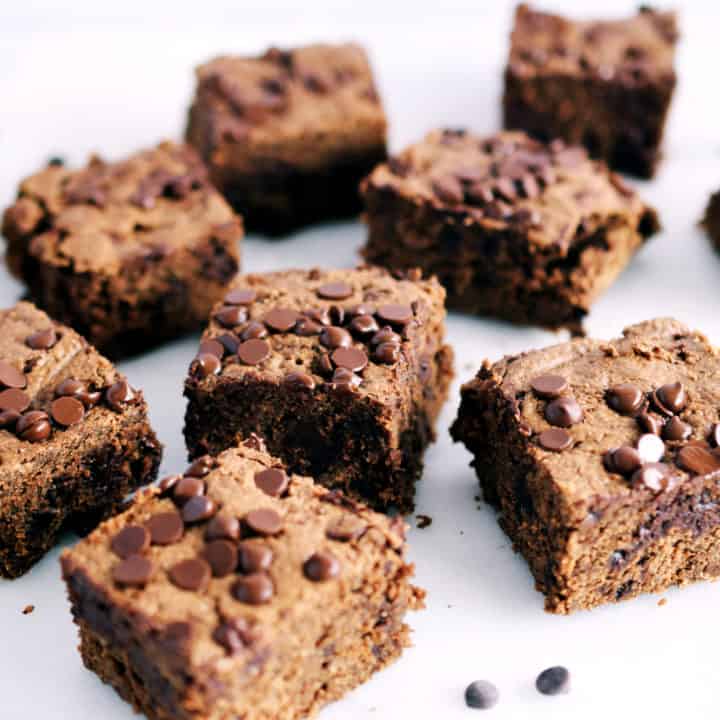 Nut or Seed Butter Oat Brownies
Ingredients
1 1/2 cups oat flour (homemade tutorial here)
1/4 cup cocoa powder
1/2 tsp sea salt
1 egg, beaten
1/2 cup milk
1/4 cup maple syrup
1/2 cup sunbutter (you can also use any good quality nut or seed butter)
1/4 cup mini chocolate chips
Instructions
Preheat oven to 350 F. Line a loaf pan or square baking dish with parchment paper, or spray with non-stick cooking spray (I love avocado oil spray).
In a medium bowl, add oat flour (learn how to make your own here), cocoa powder, and sea salt. Mix together and set aside.
In another bowl, beat egg, then mix in the milk, maple syrup, and sunbutter (or nut/seed butter). Add to the dry ingredients. Once everything is mixed together, stir in the chocolate chips.
Add batter to the loaf plan and spread evenly using a spatula. Sprinkle a few chocolate chips on top. Place in oven and bake for 25-30 minutes or until toothpick poked in the center comes out clean.
Let cool for 10 minutes, then use a spatula to gently loosen the sides and help to scoop out the brownies. Cut into small squares and serve while still warm. Store the rest in the fridge in a glass container for up to 1 week. If you like your brownies warm like I do, heat them in the microwave for 10 seconds on a paper towel.
Notes
See more family-friendly recipes on our website: www.andianne.com