This little secret I'm about to show you will change your life.
Did you know that you can make your own flour at home using a variety of whole grains? Once you do this it's a total game-changer.
Truthfully, I only discovered how to make my own flours a few years ago. But once I did I never looked back. Making homemade flour is more nutritious (you're using the entire grain and not a refined version) and it will save you money so it's definitely worth it. Today I'm sharing how to make oat flour – one of the easiest flours you can make.
WHAT IS OAT FLOUR?
Oat flour is a whole grain flour made from old fashioned rolled oats or steel cut oats. It is gluten-free and has the same nutritional benefits you would get from eating a bowl of oatmeal.
The truth is, you can buy oat flour at many supermarkets and online. But it usually comes at a higher price than just buying whole grain oats and making it yourself at home.
But, if you're in a pinch for time and would prefer to just buy it, Bob's Red Mill and Arrowhead Mills both make great organic oat flours.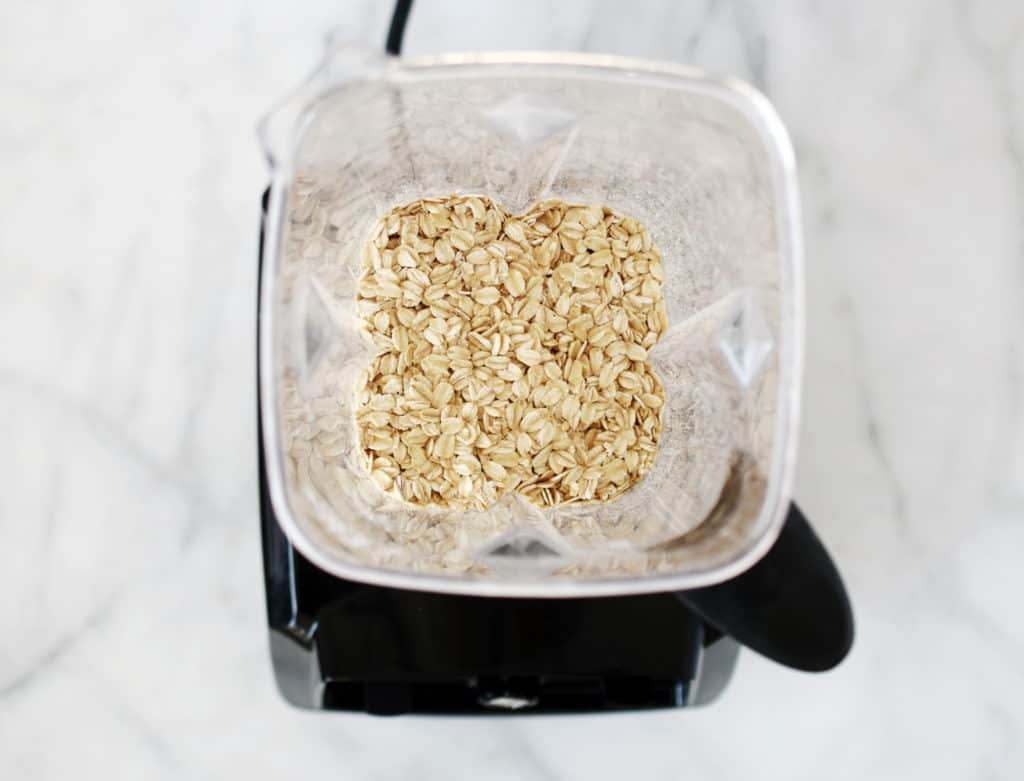 HOW TO MAKE YOUR OWN OAT FLOUR
The process of making oat flour is incredibly simple. First, you'll need either steel cut oats or old fashioned rolled oats. Here I'm using old fashioned rolled oats.
*Please note that I don't recommend that you use quick oats because those have been processed during manufacturing and have lost some of their overall nutrition.
Next, you'll need a high-speed blender or a food processor. I prefer to use my blender for this as I tend to get the best results from it.
All you need to do is add the oats to the blender and blend until everything turns into a flour-like consistency. You might need to stop the blender and give it a shake halfway to make sure everything is mixing smoothly. It will take about 1-2 minutes.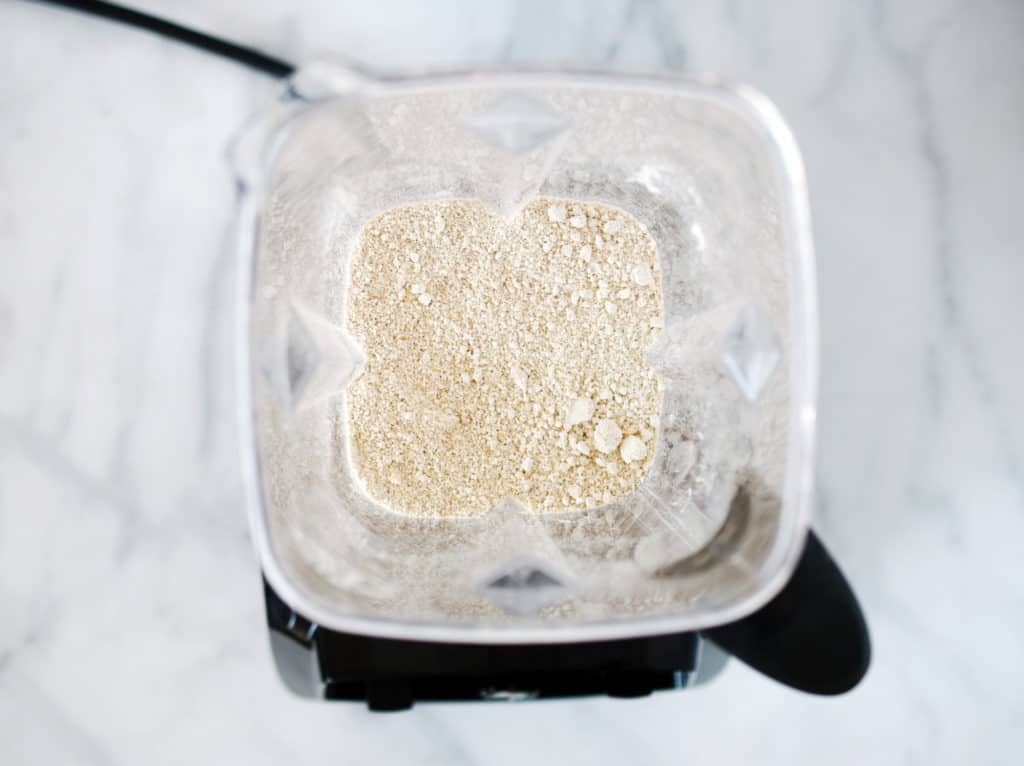 This is what your oat flour will look like. As I said, the process is so incredibly easy that you'll wonder why anyone would ever buy oat flour in the first place.
Oat flour can give your baking a fluffier texture and an extra nutrition boost that refined flours cannot. Sometimes I only use oat flour in a recipe (like I did for these banana oatmeal muffins), and other times I like to combine it with organic all-purpose flour. You can use oat flour to make pancakes, scones, cupcakes, cakes and baked donuts. It's also great for using as a thickener in sauces, soups and stews. The options are endless as it truly is a versatile flour!
HOW MUCH OAT FLOUR SHOULD YOU MAKE?
I prefer to make my oat flour in small batches, usually when I'm making a recipe that calls for it. 1 and 1/4 cup of old fashioned rolled oats will turn into about 1 cup of oat flour.
But you can also make a bigger batch and then store it in an air-tight container in the fridge. The truth is that whole grain flours tend to spoil quicker than refined flours do (mostly because they have a lot more good stuff in them), so keeping them in the fridge will help them to last longer.