Homemade Chocolate Cereal
Disclosure: This post may contain affiliate links.
Homemade chocolate cereal is a fun way to enjoy a special treat with your kids. This cereal is made from scratch with no refined sugar and no preservatives. Serve it with your favorite dairy or non-dairy milk, or plain yogurt. It's a cereal that your kids will be asking for often. This recipe can be made nut-free, gluten-free, and dairy-free.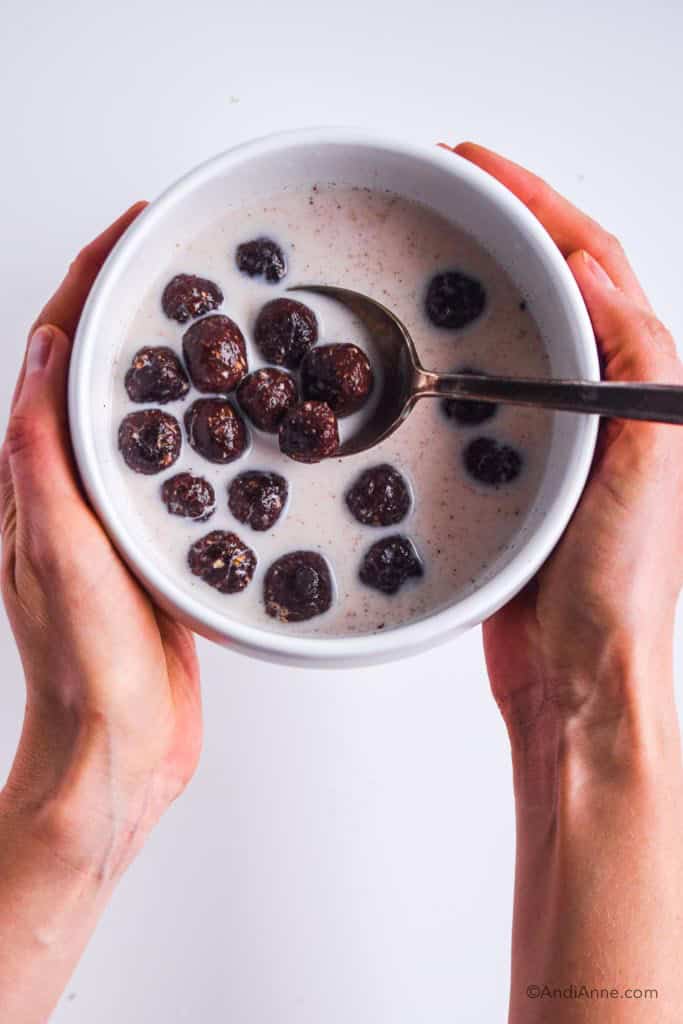 Homemade Chocolate Cereal
These are so fun! Who doesn't love a simple chocolate treat!?
I made these one day last week with my daughter and we had loads of laughs while rolling out the mini balls and just talking. I absolutely love that my daughter is learning how to cook through simple recipes like this one. In my opinion, it's one of the best gifts we can teach our kids.
Recipes like this are perfect for Wintertime when you don't have a lot to do but hibernate. Make this recipe with your kids on a cold chilly day when you're planning to stay home and watch movies under a pile of blankets.
But it's also great for a special treat at any time of the year. What a fun birthday breakfast idea this would be! It really doesn't matter when you make a recipe like this. It's time to connect together and enjoy the simple act of baking.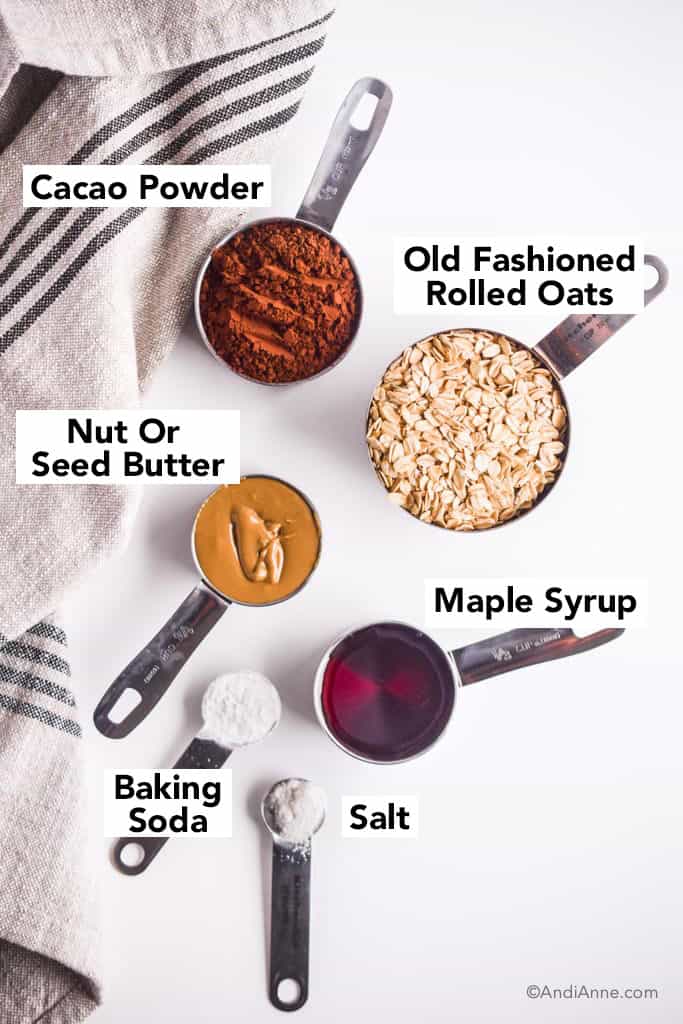 Homemade Chocolate Cereal Ingredients
Whole Rolled Oats – Old fashioned rolled oats are available at most grocery stores. These will be turned into a flour-like consistency in the food processor (see how to do it easily here). You can also use store bought oat flour – Bob's Redmill makes a great gluten free oat flour.
Cacao Powder – Cacao powder is healthier than cocoa powder. Yes, they look the same but they're actually not. Cacao powder can be a healthier substitute for your baking recipes. It's a source of protein, magnesium, iron, potassium, and fiber. You can usually find this in the "health foods" section of your store, or you can purchase it online. If you prefer to use cocoa powder, that works too.
Nut Butter or Seed Butter – This will help to hold the mixture together and make it easy to roll into balls. You can use any kind of nut butter (peanut butter, almond butter, cashew butter etc) or seed butter (sunbutter, tahini, etc) for this recipe. Sunbutter is 100% nut-free and is my go-to for recipes that require nut butter due to my nut allergy.
Maple Syrup – For sweeteners, I like to use maple syrup in my recipes. You can also use liquid honey or Lakanto Sugar Free Maple Syrup.
More Ingredients – You'll also need baking powder, vanilla extract and salt.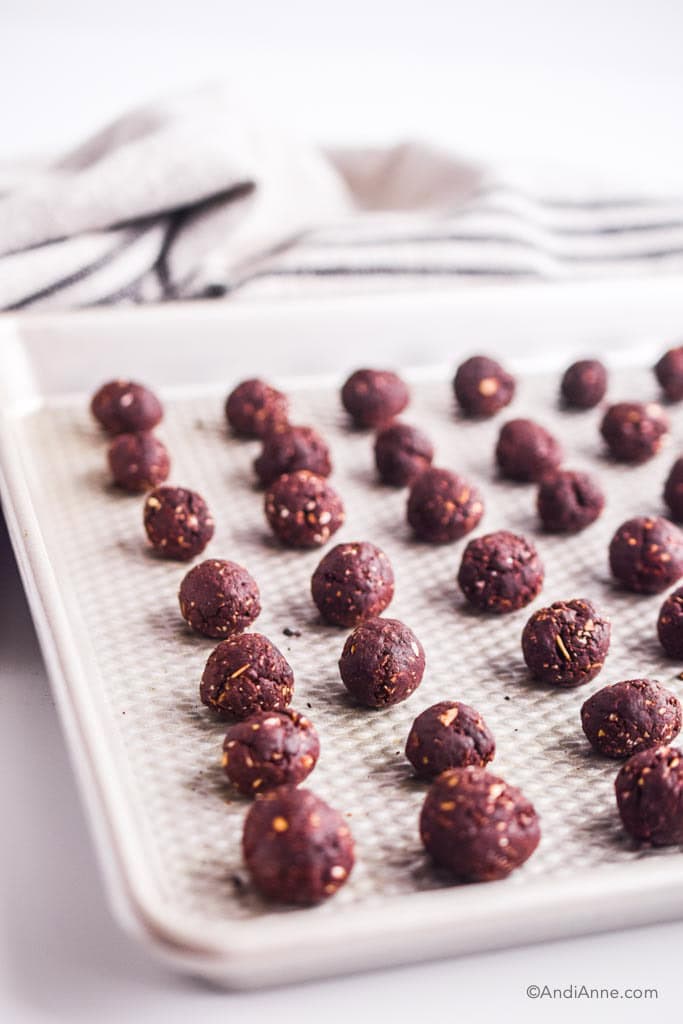 How To Make Homemade Cereal
Make Oat Flour – You can easily create your own oat flour in a food processor with old-fashioned rolled oats (see my instructions here). Just add the oats and blitz them until they form a flour-like consistency. This will take about 1-2 minutes.
Blend Ingredients – Add the rest of the ingredients to the food processor and blend until it starts to clump together. Scoop down the sides with a spatula. The mixture will be dense and thick, which will make it easy to roll.
Roll and Bake – Use a 1/2 tsp measuring spoon to help you measure similar size balls, or just let them be any size you want. Place them onto a baking sheet and bake for 8-10 minutes. Let them cool for 10 minutes before moving them.
Serve – Add 1/2 cup of chocolate puffs to a bowl along with milk or yogurt. Serve and enjoy!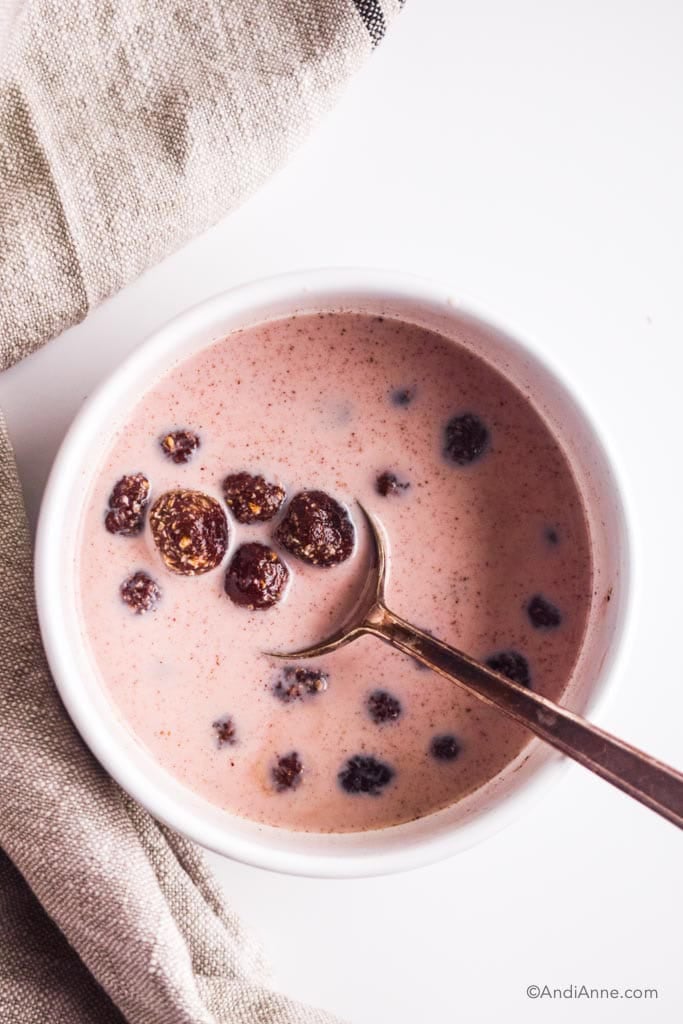 See how the milk starts to turn chocolatey brown after a few minutes? Isn't that always the best part of cereal!?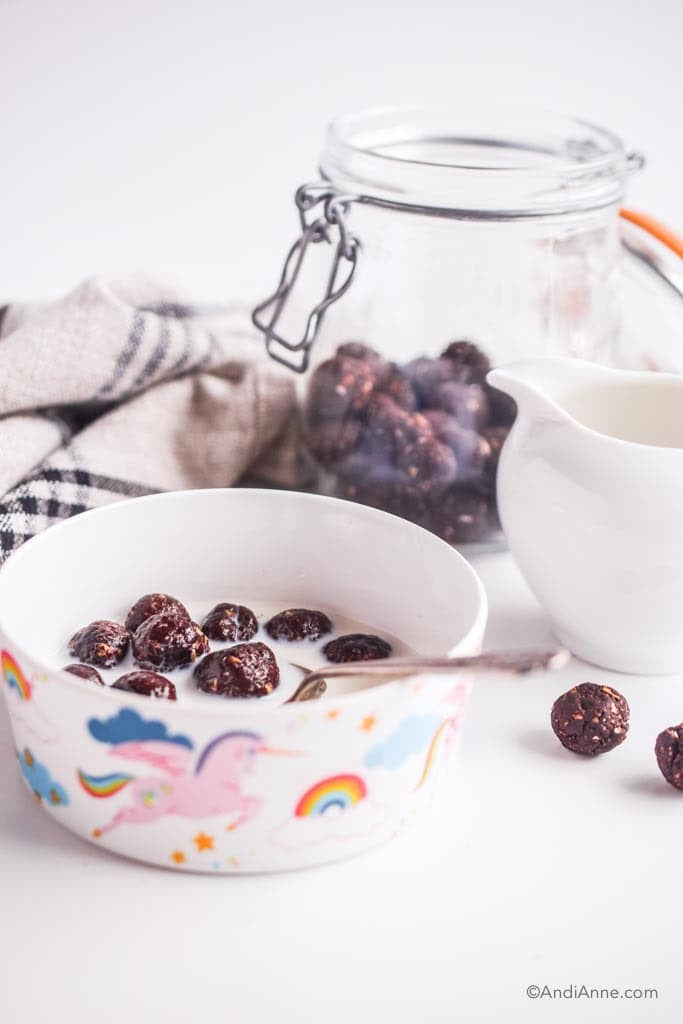 More Recipes To Try
Here are some more fun recipes to make with kids.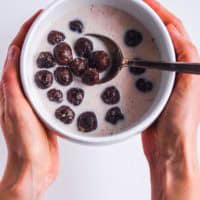 Homemade Chocolate Cereal
This cereal is made from scratch with no refined sugar and no preservatives. Serve it with your favorite dairy or non-dairy milk or plain yogurt.
Print
Pin Recipe
Instructions
Add the oats to the food processor and blend until oats begin to break down and turn into a flourlike texture.

Add the cacao powder, nut butter, maple syrup, baking powder, vanilla extract and salt. Blend until the mixture comes together into a clump.

Using a spoon, roll out small round pieces and lay onto the baking sheet. I used 1/2 teaspoon to get a uniform size.

Place in the oven and bake for 8-10 minutes. Balls will be soft to the touch, but cooked through. Let cool for 10 minutes, then transfer to an airtight glass container.

To serve: add 1/2 cup of chocolate cereal to a bowl along with your favorite choice of milk (dairy, non-dairy, or even yogurt). Eat with a spoon and enjoy!
Recipe Notes:
You can make your own oat flour easily using rolled oats. It's more cost-effective and takes only 2 minutes – see instructions here.
Store the chocolate cereal in an airtight glass container in the fridge or on the counter for up to one week.
Recommended serving size is 1/2 cup of chocolate cereal served with your favorite milk (dairy or non-dairy) or plain unflavored yogurt.
Nutrition info is for chocolate cereal only, without milk. 
Nutrition
Calories:
193
kcal
|
Carbohydrates:
27
g
|
Protein:
6
g
|
Fat:
9
g
|
Saturated Fat:
1
g
|
Sodium:
322
mg
|
Potassium:
312
mg
|
Fiber:
6
g
|
Sugar:
8
g
|
Vitamin A:
1
IU
|
Calcium:
123
mg
|
Iron:
2
mg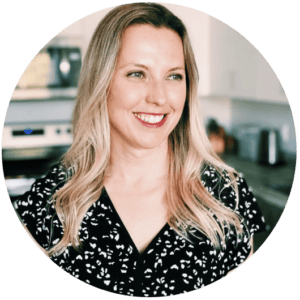 About Andi Anne
Welcome to Andi Anne! Here we focus on simple recipes that are easy to follow with lots of images to guide you along the way! We've created over 500 recipes for you to explore and try out in your own kitchen.