Homemade fudgesicles are healthier than the store-bought versions and made with just four ingredients. These fudgesicles are dairy-free and have no refined sugar. They're the perfect summer treat for kids and adults alike. These are a total hit in my house and I think you're family will love them too.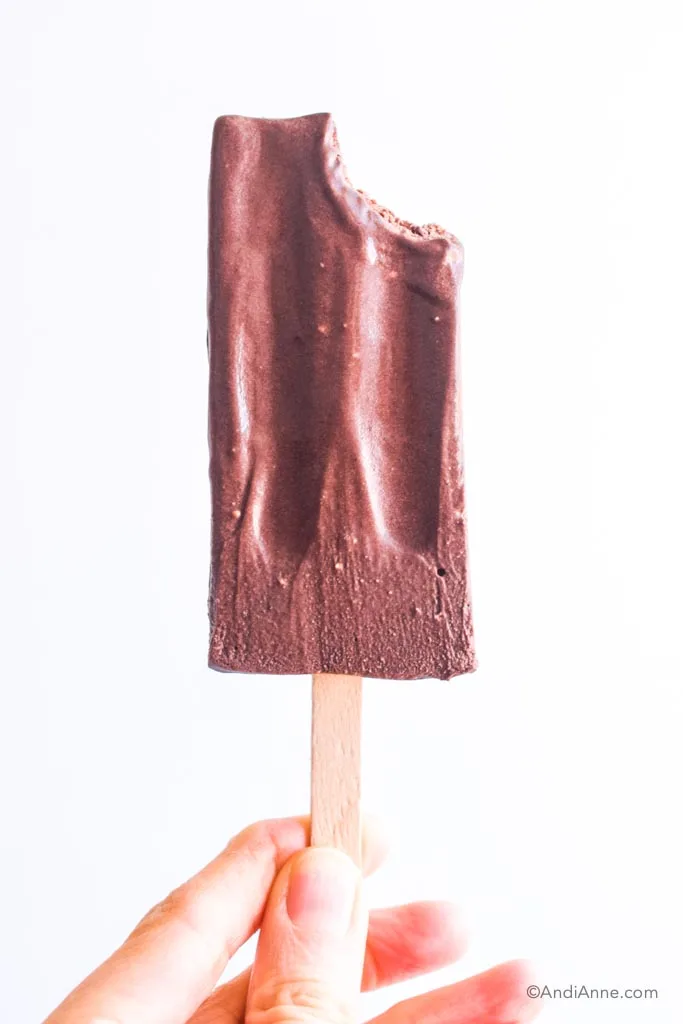 Homemade Fudgesicles
Ready for the easiest homemade summer treat recipe!? They are so easy to make, totally addictive, and something that the whole family will enjoy.
Do you ever make something and have your family sneaking them behind your back? These fudgesicles are THAT. My husband could probably eat all of them himself in one day. Actually, so could my daughter.
These are very fudgy, all thanks to the delicious coconut cream and cacao powder. If you haven't had coconut cream before, you might be hooked after this. It's like the most decadent treat that you won't feel guilty eating because it's actually healthy.
Coconut cream is a great source of healthy fats, protein, antioxidants, magnesium, folate and choline. Healthy fats and protein will provide your body with longer, more sustainable energy.
I make whipped coconut cream and strawberry parfaits with it all the time. We are a family obsessed with coconut cream.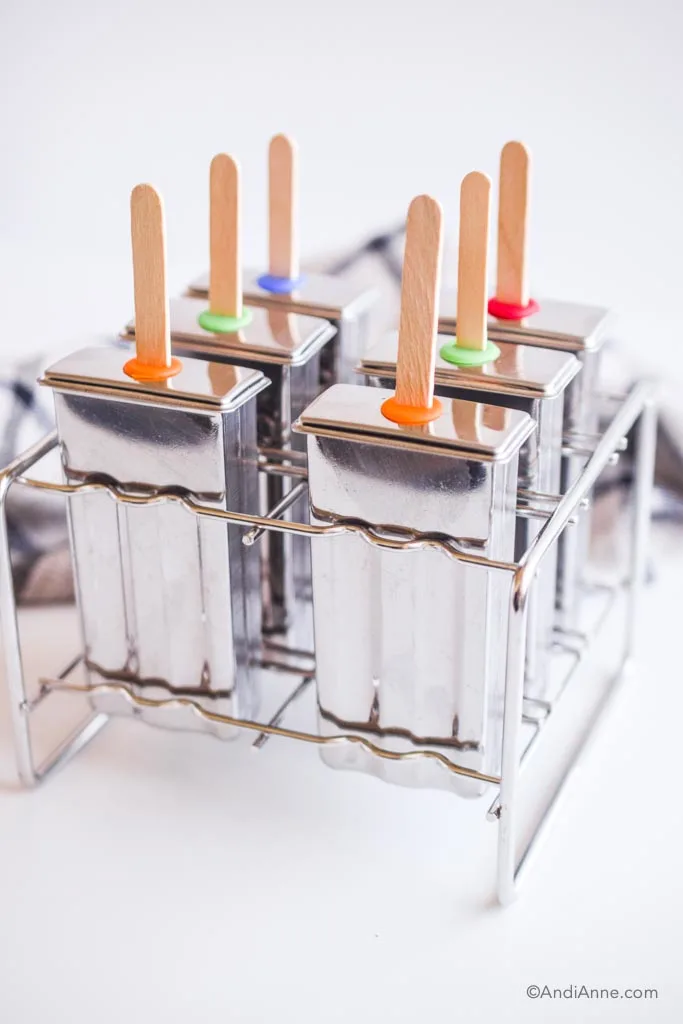 Stainless Steel Popsicle Molds
Can I just take a quick second to share my new purchase!? These popsicle molds are seriously the best!! They are stainless steel and will last forever. Each popsicle mold can be removed from the container to easily pour ingredients into. I've been eyeing this stainless steel version for a while now and will never buy a plastic one again. I love it and I got mine from here.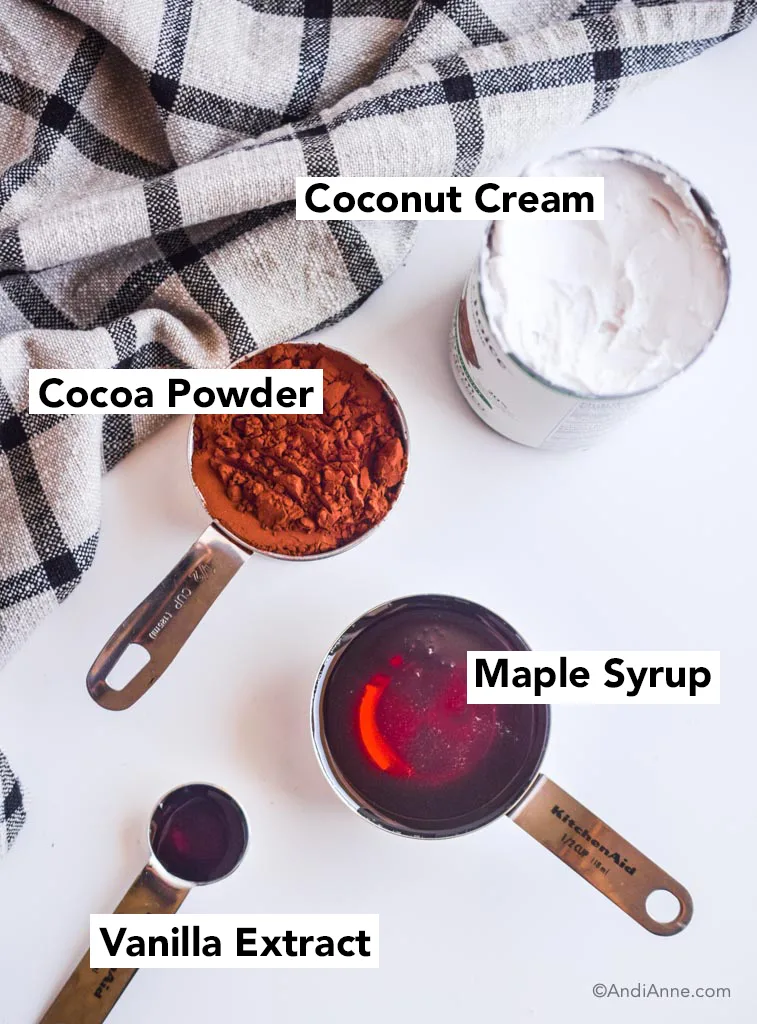 Homemade Fudgesicles Ingredients
You only need four ingredients to make these delicious fudgesicles.
Coconut Cream – To make these fudgesicles extra creamy, use coconut cream (not coconut milk). You might have to try a few different brands before you find one that you like as sadly they don't all taste the same. I've found that the coconut cream from Native Forest and Let's Do Organic are both good!
Cacao Powder – Cacao powder is healthier than cocoa powder. Yes, they look the same but they're actually not. Cacao powder can be a healthier substitute for your baking recipes. It's a source of protein, magnesium, iron, potassium, and fiber. You can usually find this in the "health foods" section of your store, or you can purchase it online. If you prefer to use cocoa powder, that works too.
Maple Syrup – For sweeteners, I like to use maple syrup in my recipes. You can also use liquid honey or Lakanto Sugar Free Maple Syrup.
Vanilla Extract – This one is optional, but I like to add a bit of good quality pure vanilla extract.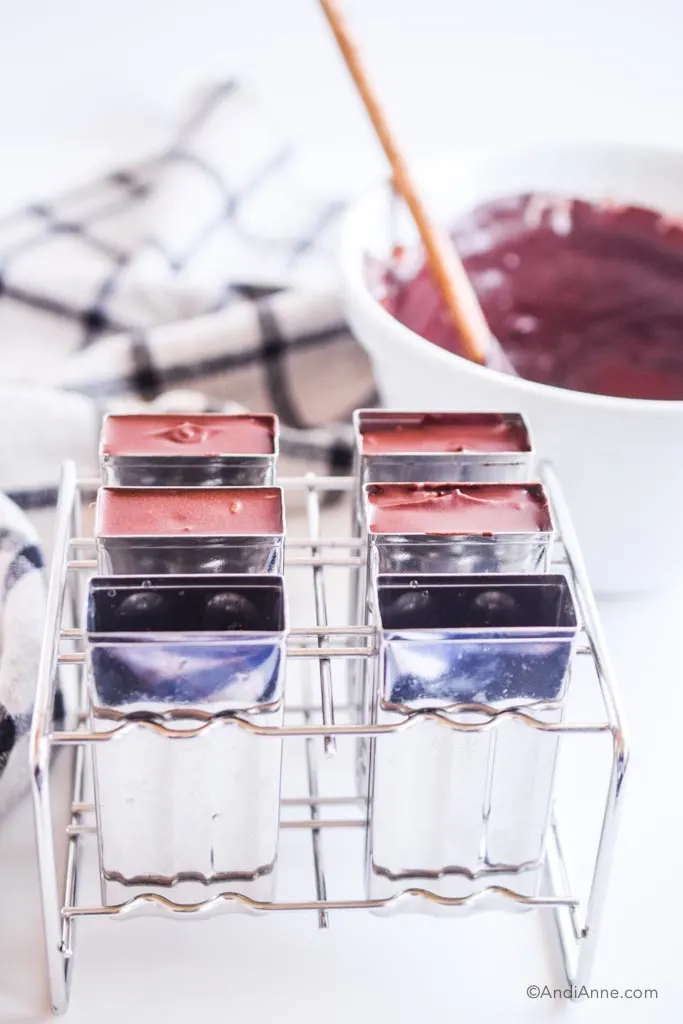 Homemade Fudgesicle Directions
These are so easy to make!
Add all ingredients to a blender or bowl with an electric mixer and mix until smooth and creamy.
Pour into your popsicle molds and place the top and sticks into each one.
You'll need to freeze for a minimum of 4-6 hours but I prefer to do it overnight.
When you're ready to eat, run the popsicle mold under warm water for 10 seconds and gently pull on the popsicle stick to release them.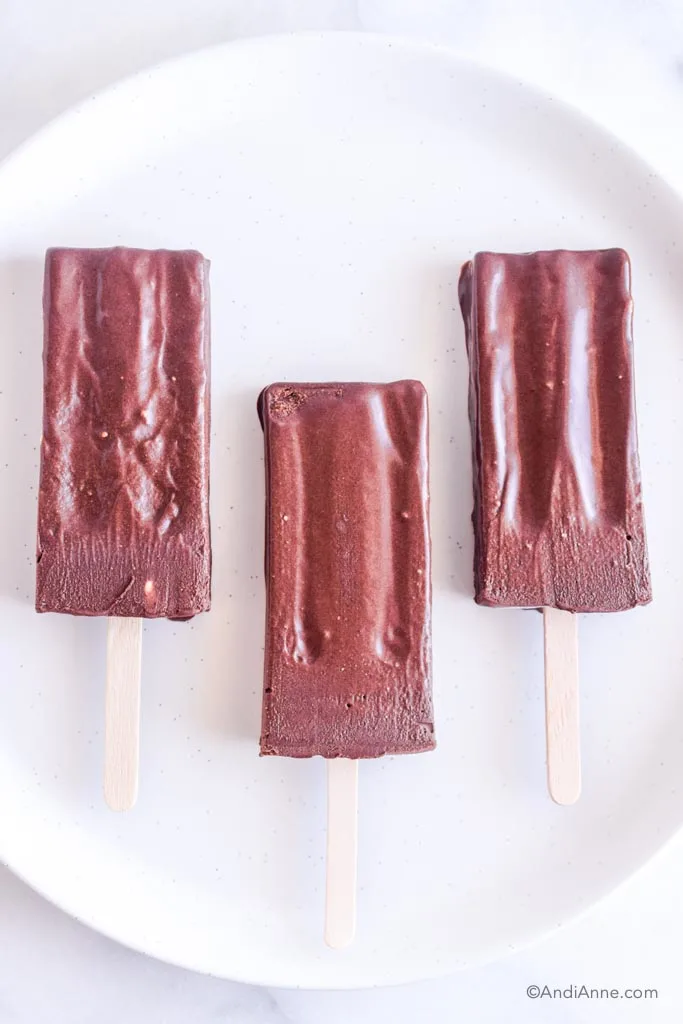 More Sweet Treat Recipes To Try
Want to try some more healthier treats? Here are some of my favorites: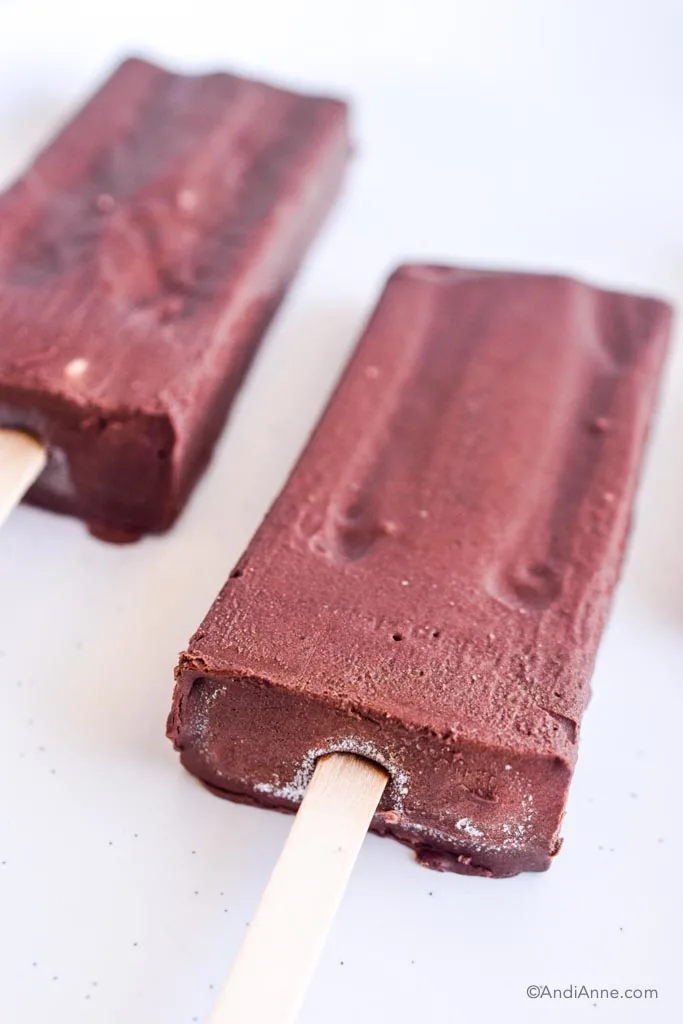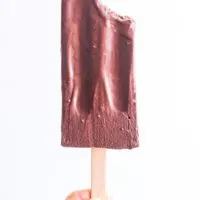 Instructions
Add all ingredients to a blender and blend until smooth and creamy.

Pour into popsicle molds and place the cover on top. Add popsicle sticks to each one. Freeze for a minimum of 4-6 hours, but preferably overnight.

When ready to serve, run the popsicle mold under hot water for a few seconds. Gently pull on the popsicle stick and this should release the popsicle.
Nutrition
The nutritional information provided is an estimate and is per serving.