Whipped coconut cream is rich and creamy, dairy-free, light, and fluffy. If you're lactose intolerant, vegan, paleo, or just want to vary your diet, this is an excellent topping for your desserts, as a frosting for your cupcakes, and even on your lattes.
What Is Whipped Coconut Cream?
Whipped coconut cream is a dairy-free version of regular whipped cream. It is made from the hard part of coconut milk when it is refrigerated. You can create a wonderful light and fluffy texture with it by using a hand mixer. It looks just like regular whipped cream, but it's a great alternative and might be a healthier option for many people choosing a lifestyle with less dairy.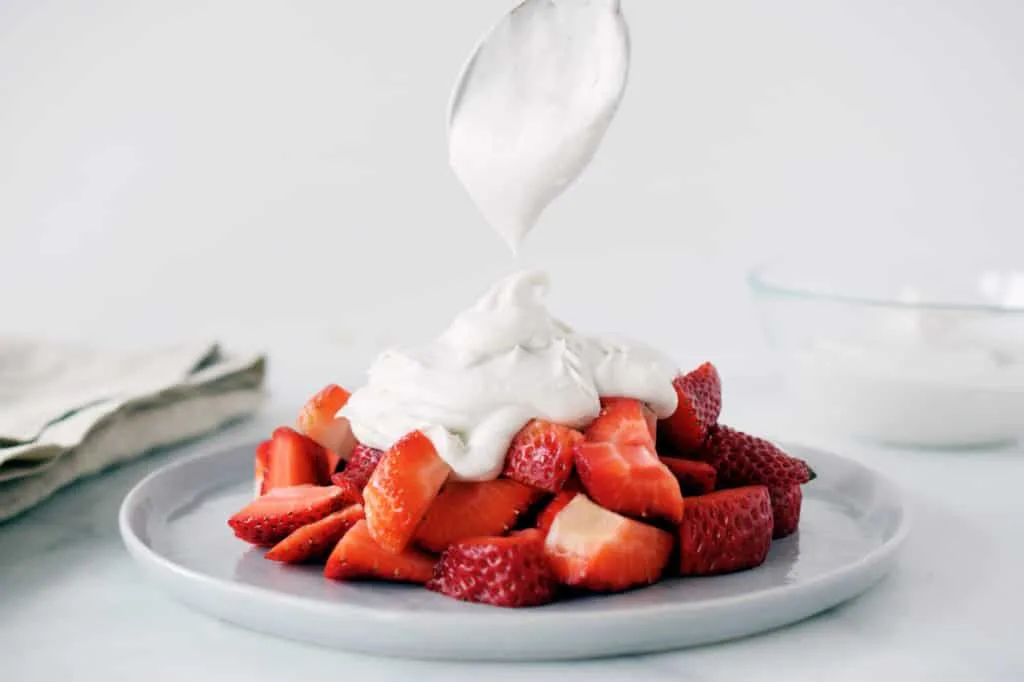 How To Make Whipped Coconut Cream
REFRIGERATE THE COCONUT MILK: Add the can of coconut milk to the fridge the night before you plan to use. This will chill the coconut milk and allow the coconut water to separate from the coconut cream.
CHILL THE TOOLS: Before you're ready to make the whipped cream, place the glass bowl and the mixers in the fridge to also chill for 30 minutes. You will get better results with this method as it will keep everything cold longer.
MAKE WHIPPED CREAM: Open the can and scoop out just the cream portion that will be on top (You can pour the coconut water into a glass and use it in a smoothie later). Add the cream, maple syrup and vanilla extract to the chilled glass bowl. Use electric mixer to mix everything together until the cream begins to turn into light and fluffy peaks.
The Best Way To Store:
Once you've made the coconut cream, you'll want to place it in the fridge immediately. Coconut cream will naturally want to melt so it's best to keep it chilled until you're ready to serve it.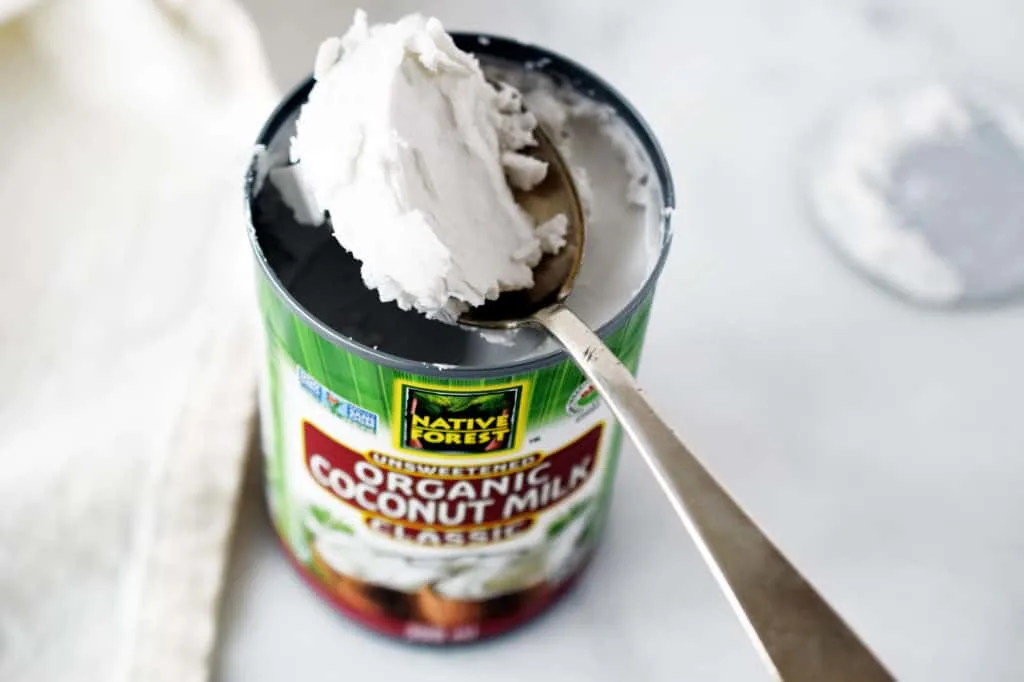 How To Use Whipped Coconut Cream
Whipped coconut cream can be used on basically everything. I love it on top of fresh berries or alongside a slice of fresh pie.
You can add a dollop to the top of your homemade lattes. And this whipped coconut cream can be added to a piping bag with a tip to frost your cupcakes.
Basically, anywhere you would use regular whipped cream, you can use this wonderful alternative.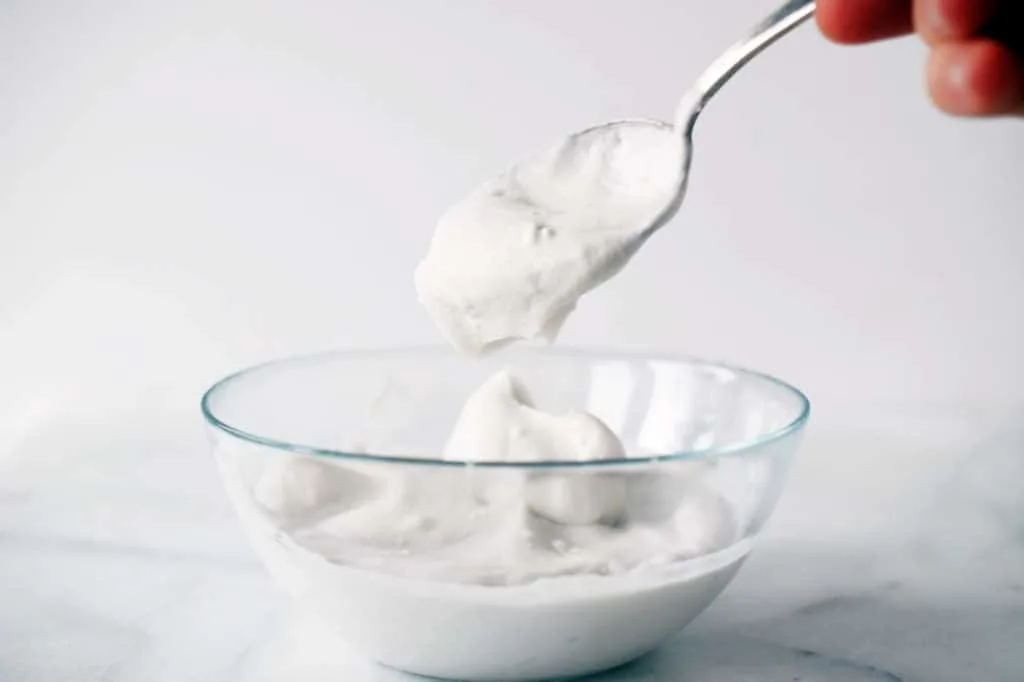 Tips For The Best Whipped Cream
There are a few tips and tricks you should know before making your whipped coconut cream.
This will only work with full-fat versions of canned coconut milk or coconut cream. The low-fat versions and the cartons of coconut milk will not work for this recipe.
Refrigerate canned coconut milk for 24 hours. This will ensure that the solid has fully separated from the liquid inside the can, which is a crucial step to making that perfect consistency.
Different brands work better and it might take a little trial and error with what options are available locally to you. I really like the Native Forest brand which is the one I used for this recipe.
Whipped coconut cream will melt if warm. So it's important to keep it in the fridge until you're ready to serve.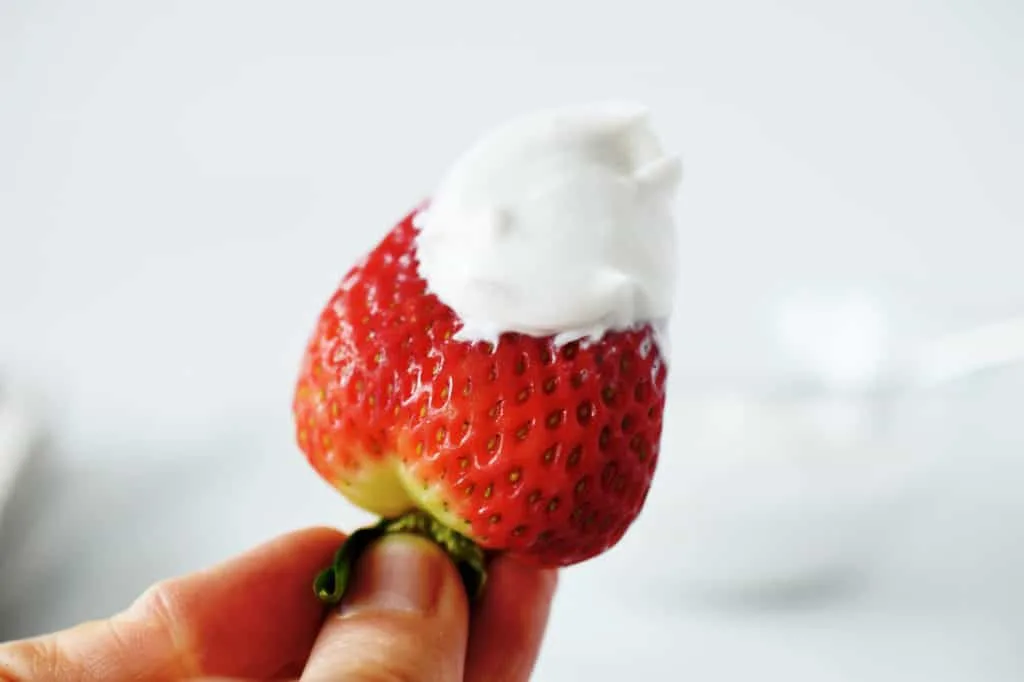 More Recipes To Try
All of these recipes taste delicious with coconut whipped cream on top!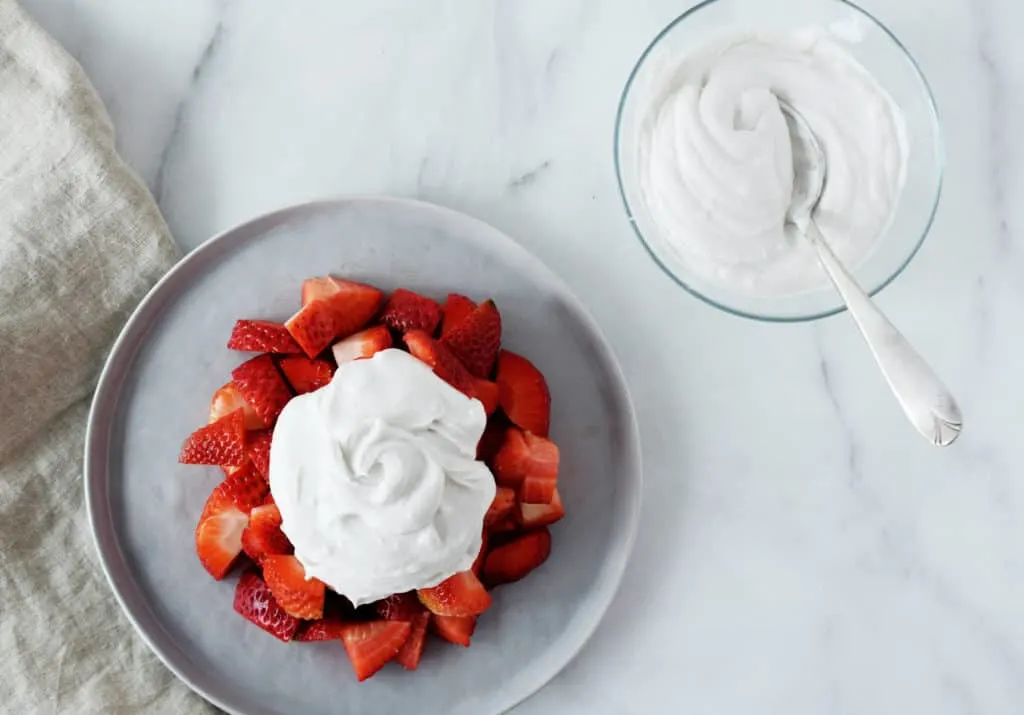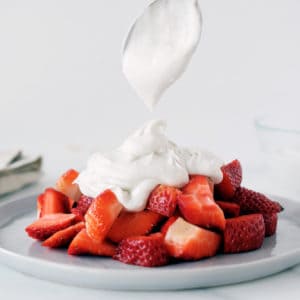 Whipped Coconut Cream
This delicious topping is light and fluffy and can be made in 5 minutes. It's dairy-free, vegan and a paleo alternative to regular whipped cream.
Save Recipe!
Saved!
Pin This
Print It
Instructions
Place the coconut milk in the fridge for at least 24 hours to fully chill. During this time the water will separate from the cream. About 30 minutes before making, place the bowl and mixers in the fridge to also chill.

When you're ready to make, open the can and scoop out the hard cream only into a bowl. Add the maple syrup and vanilla extract.

Using a hand mixer, beat the mixture until it becomes light and fluffy.

Store in the fridge in an air tight container until ready to use.
Recipe Notes:
Serving Ideas:
Serve with your favorite fresh fruit or on top of desserts.

You can also use this coconut cream to ice a cake, or even fill a pastry bag with it to frost cupcakes with.
Nutrition
Calories:
205
kcal
|
Carbohydrates:
6
g
|
Protein:
2
g
|
Fat:
20
g
|
Saturated Fat:
18
g
|
Sodium:
13
mg
|
Potassium:
223
mg
|
Sugar:
3
g
|
Vitamin C:
1
mg
|
Calcium:
23
mg
|
Iron:
3
mg