These air fryer recipes are some of the fastest and easiest ways to cook a variety of delicious healthy foods that get crispy crunchy results. From crunchy parmesan brussels sprouts to air frying a whole roasted chicken, this post will share some of my favorite air fryer recipes that will work in any kind of air fryer.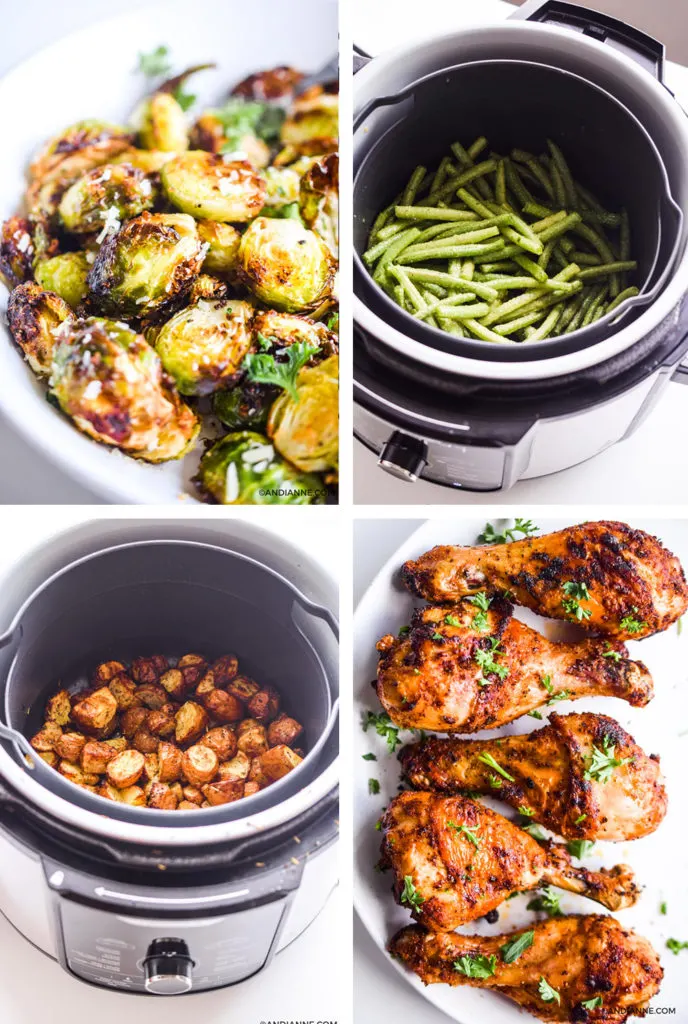 Cooking In An Air Fryer
Air frying is a method of cooking that uses hot air to create crispy results. There's very little oil used versus traditional frying, which makes air frying much healthier. After trying many air fryer recipes, I consider air frying to be similar to baking in the oven but cooked in less time. However, because the food is cooked on both sides (from the top and bottom) it creates a crispier, crunchier outcome.
Air fryers are such a convenient tool to have in your kitchen – especially if you want to eat healthier! You can air fry almost anything!
10 Healthy Air Fryer Recipes To Try
Okay, now let's get on to the easy air fryer recipes. There's lots of variety here. From easy chicken dishes for dinner, crispy vegetable side dishes and snacks and even fish! As I make more air fryer recipes, I'll be adding to this list so be sure to bookmark this post.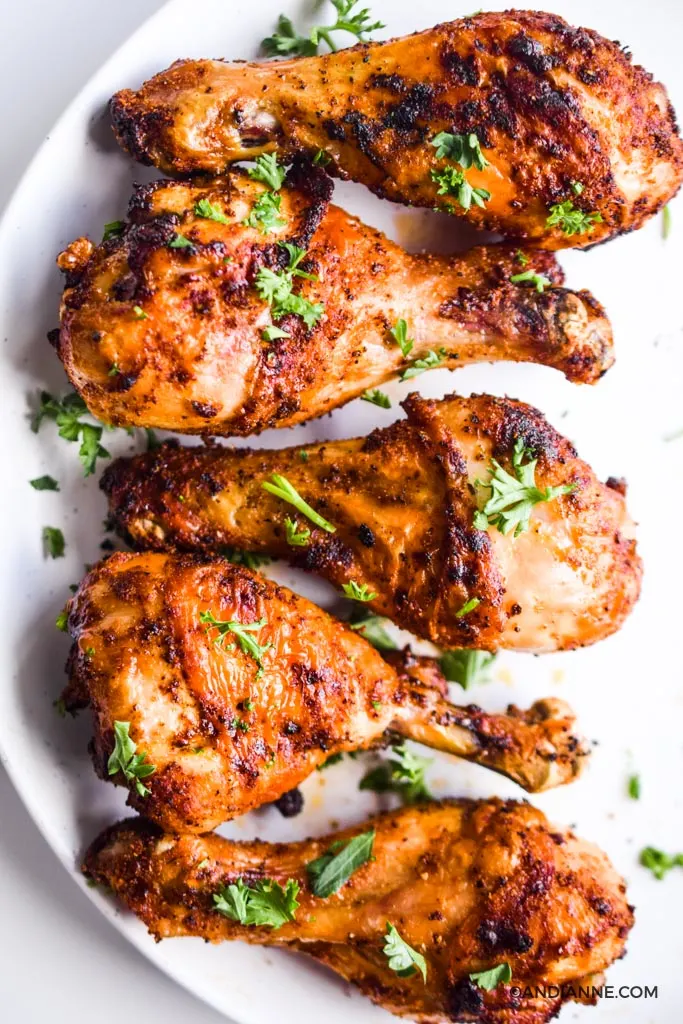 Air fryer chicken drumsticks are one of the easiest ways to cook chicken. They come out crispy on the outside and tender on the inside and are totally delicious. This recipe will show you an easy seasoning to add to the drumsticks plus tips and tricks for getting the best air fried chicken.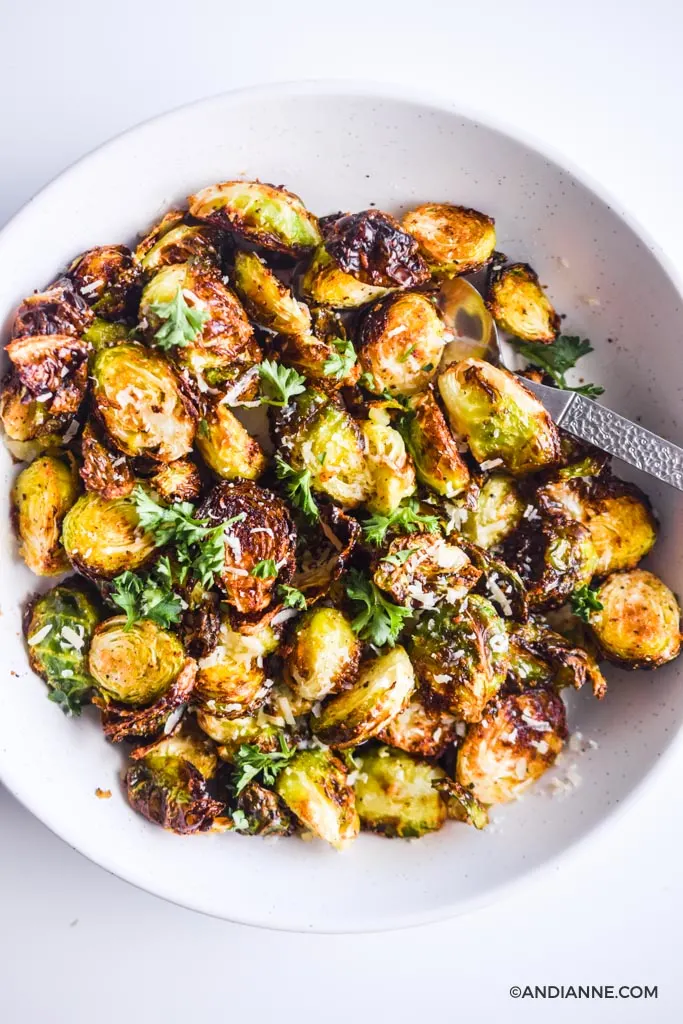 Air fryer roasted brussels sprouts are made with olive oil, salt and pepper and parmesan cheese. These brussels sprouts are one of the easiest side dishes to add to almost any meal. They're healthy, crunchy, and kids usually love them (because of their crispy deliciousness).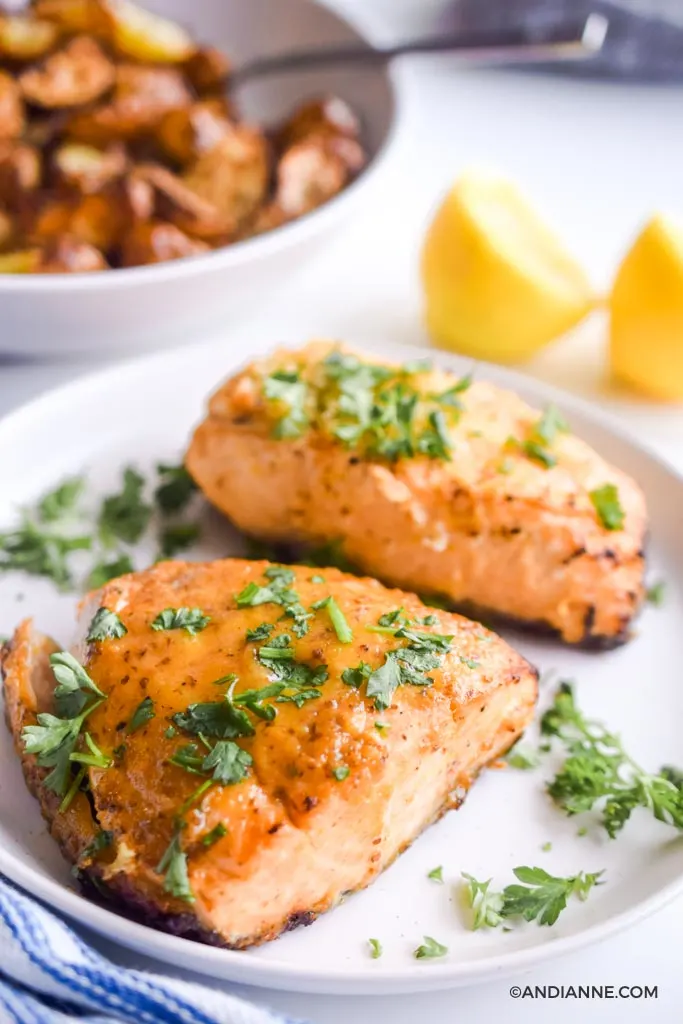 You can even cook your salmon in the air fryer! You'll get a crispy outside and tender inside. This recipe will show you how to cook it and uses a delicious honey mustard salmon marinade. Cooking salmon is so simple, you'll wonder why you haven't tried this before. What I love about air frying salmon is that there's little mess to clean up. And it takes less only 20 minutes to cook.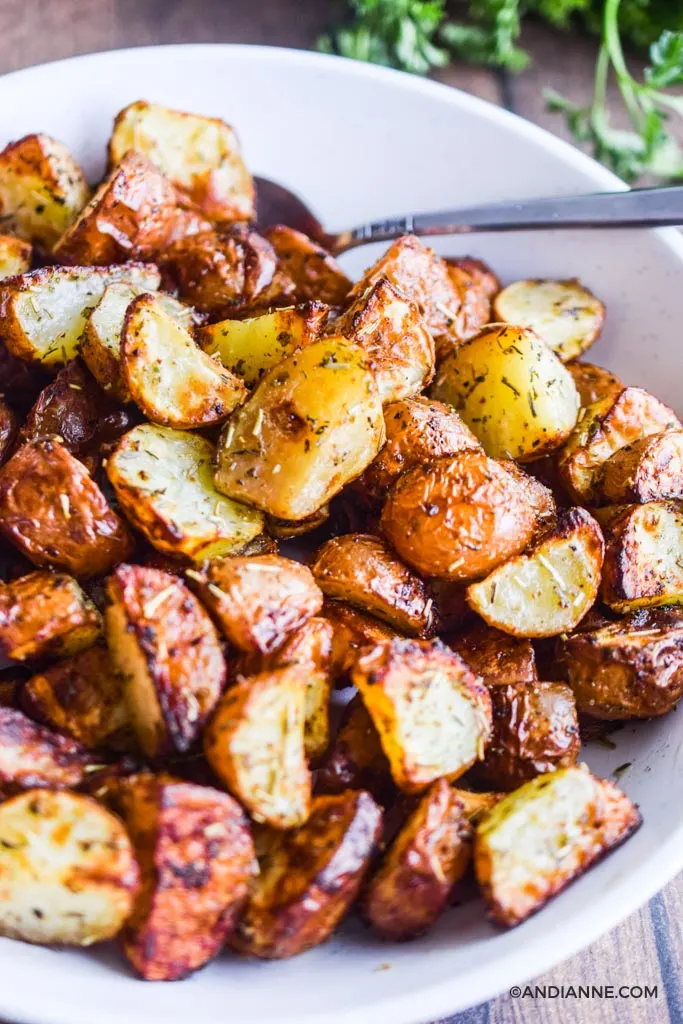 Air fryer potatoes are one of the easiest side dishes you can make for your dinner. Just chop them up, toss with dried herbs and olive oil, then air fry… they'll come out crunchy and sooo delicious.
What I love about these air fryer potatoes is that they're so easy to put together and totally no fuss. I like to buy a bag of 1.5 lb small potatoes, chop them into quarters and toss with olive oil, herbs, and salt and pepper. Getting crispy potatoes in an air fryer is almost fool-proof once you get the hang of it.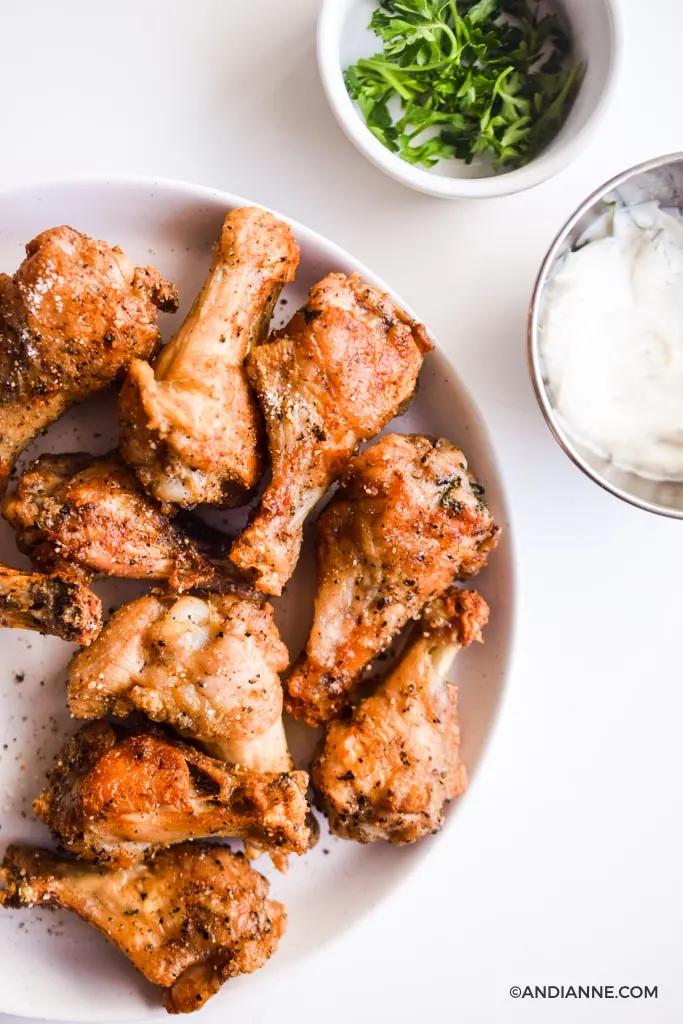 Salt and pepper wings have always been my favorite pub food. Who doesn't love crispy chicken wings – I know I can easily eat a dozen myself (if not more) when I'm out with friends. Well, now you can make crispy salt and pepper chicken wings at home using an air fryer! This recipe will be enjoyed by your whole family. My daughter wanted to eat ALL of the wings herself, so yes, kids love them!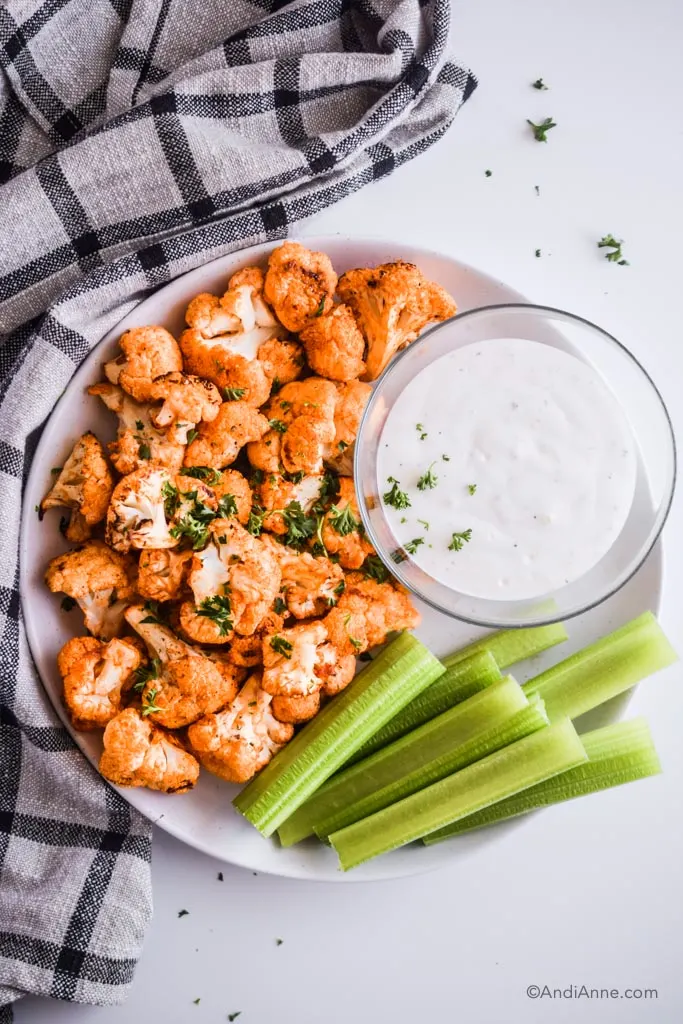 These buffalo cauliflower bites have the perfect kick to them! They can be eaten as an appetizer or side dish for a favorite meal. They're healthy and spicy. I like to serve them with ranch dip and celery sticks.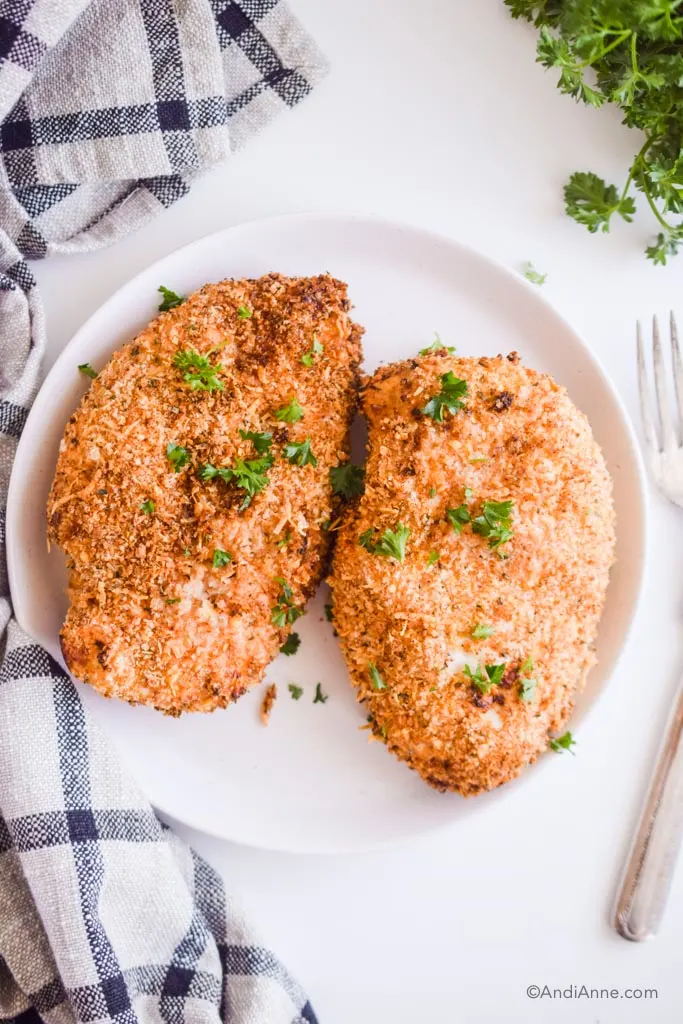 This recipe uses parmesan cheese to create a crispy coating for chicken breasts. They come out crispy on the outside and tender on the inside. This recipe will show you how to cook chicken breast with a delicious crispy coating, plus tips and tricks for avoiding dried-out overcooked chicken.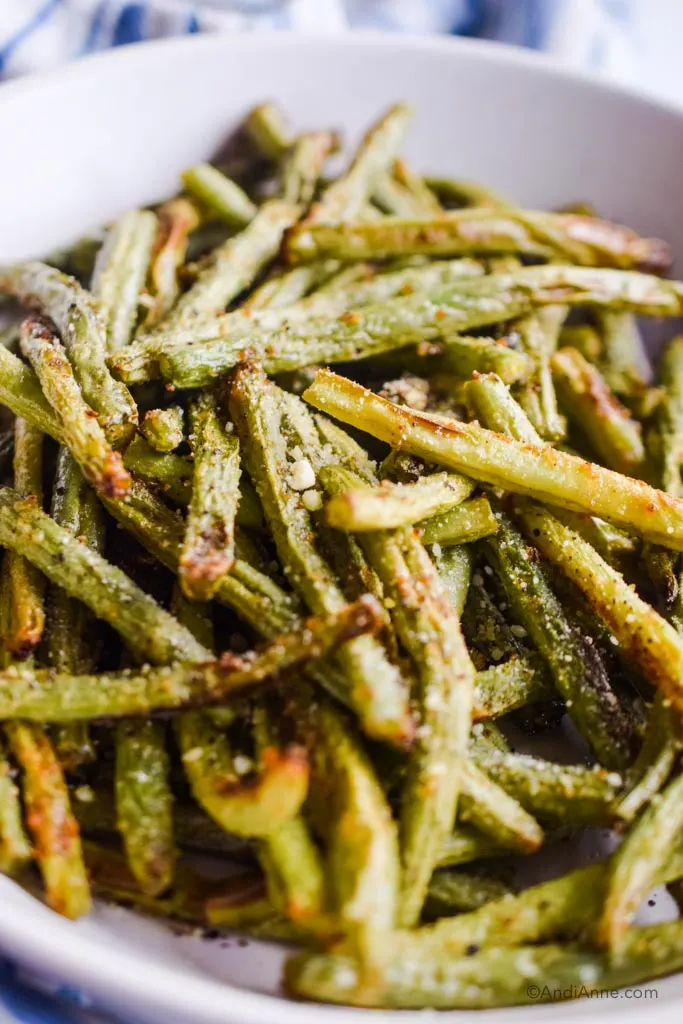 So simple and easy to make, you'll wonder why you didn't do this sooner! Normally, I tend to boil our green beans for a fast side dish. But this can get a little boring after a while. It's nice to switch things up with the air fryer!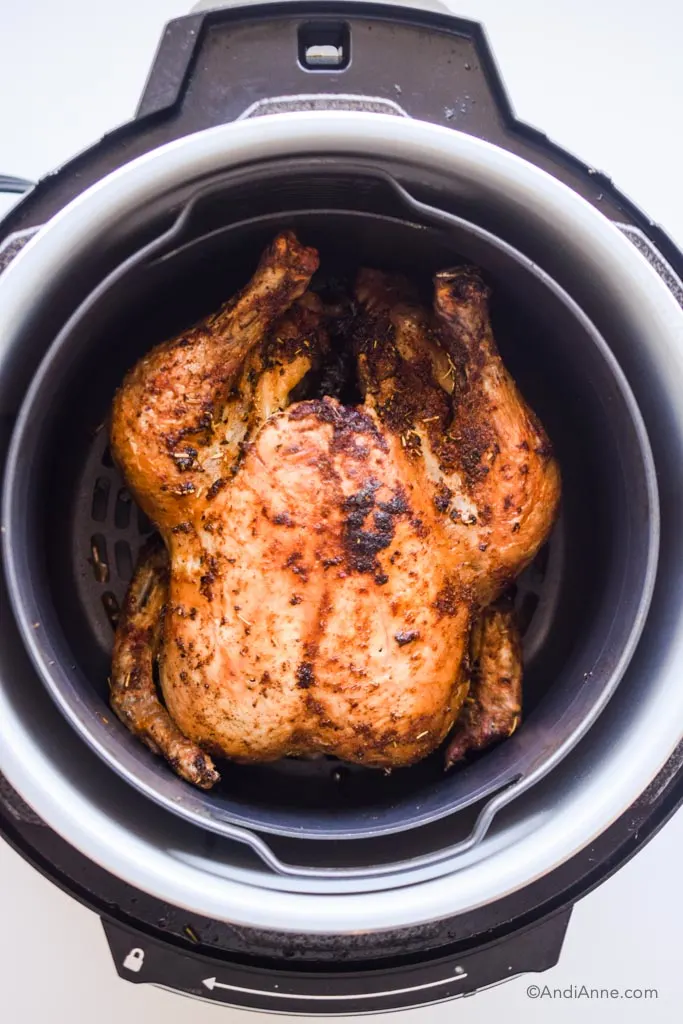 This recipe uses a really simple and delicious spice rub that adds the perfect amount of flavor. After you try this recipe, you'll never want to cook your whole chicken any other way.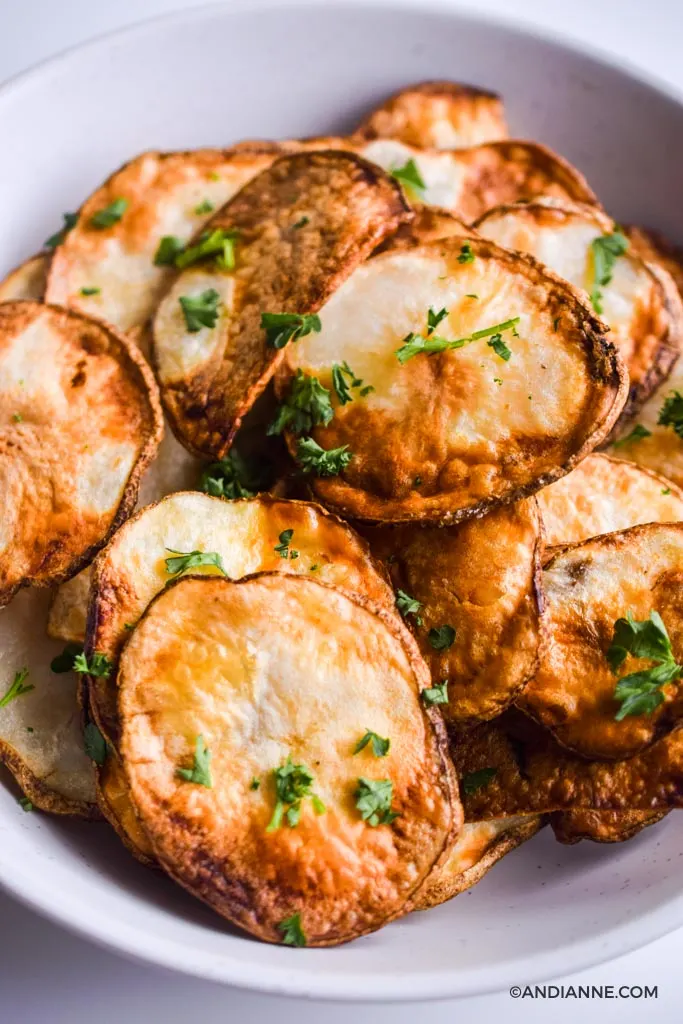 Air fryer potato chips are so easy to make and create incredible crunchy results. Some chips come out totally crispy. Some are crispy on the outside and soft in the middle – these were my daughter's favorite ones. All of them are seasoned with salt and pepper for the perfect classic thick-cut potato chip!