MEAL PLAN #3: Baked In A Casserole Dish
Disclosure: This post may contain affiliate links.
Meal Plan #3 includes five delicious recipes baked in a casserole dish. A variety of recipes include chicken pot pie, sweet and sour chicken legs, cheese bacon pancake casserole, broccoli and fish sticks, and mushroom hamburger casserole. All five recipes are listed below and include a shopping list for you to download and print.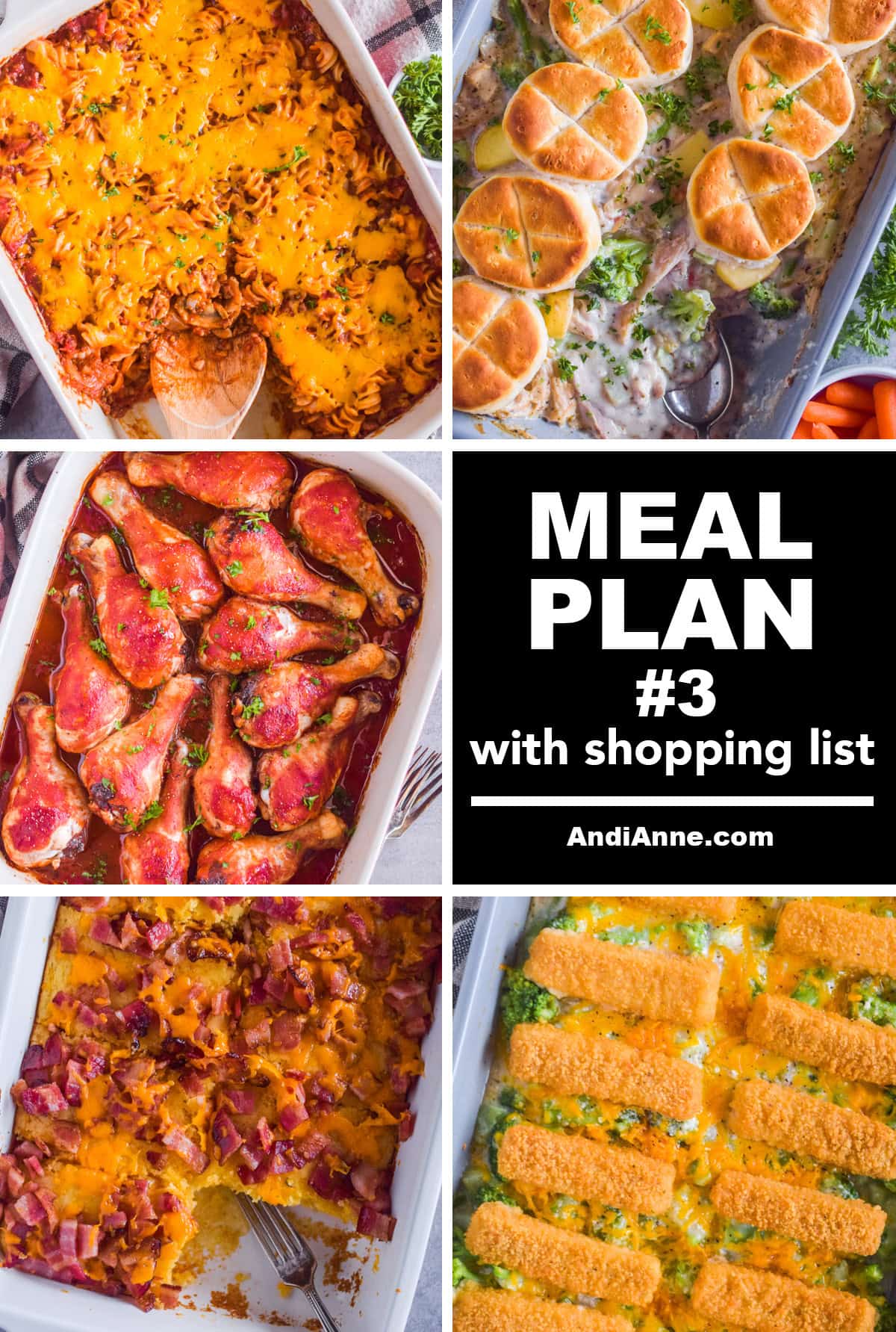 Easy Recipe Baked In a Casserole Dish
We love casserole dish recipes because they're so easy to make and can be really filling. Our goal with this meal plan #3 was to include a variety of recipes that were simple, quick to make and inexpensive. With the cost of groceries continuing to rise, we feel that it is important to share recipes that can be enjoyed on any budget!
Be sure to watch the video below so you can cook along with me!
Why Should You Use A Meal Plan?
Meal plans make life easier, once you get the hang of things.
You'll know what to expect for the entire week, taking the guesswork out of knowing what to cook for dinner.
You'll save money at the grocery store by knowing exactly what to buy, and nothing more.
It allows your family to enjoy a variety of recipes without having to search for new ones yourself.
You'll save time! Everything is planned out for you already. No need to write a grocery list either, I've done that for you!
More Meal Plans To Try
Download The Free Meal Plan + Shopping List:
Download the full meal plan and shopping list for FREE! Click here to download Meal Plan #3.
Watch The Meal Plan Cooking Video:
Meal Plan Tips
Take a look at the meal plan with the shopping list before you go grocery shopping.
Shop your pantry first! For example, there's no need to buy new spices or canned diced tomatoes if you already have some.
Swap out ingredients that you don't like. For example, if fish sticks aren't your thing, try using chicken fingers instead.
Work smarter not harder. Cook a double batch of a recipe and freeze the rest for later. For example, our mushroom hamburger casserole freezes beautifully. Make two and freeze one for a future meal.
Check your local grocery stores for any sales and discounts. For example, one of my local stores was offering 2-for-1 on chicken thighs. I don't normally shop there because it's more expensive, but I made a trip and just bought the chicken!
Pro Tip: Download the apps for local grocery stores near you. These usually include weekly flyers and you can see which stores have sales. I like to stock up when I see buy 1 get one free on items I use regularly.
---
Meal Plan #3 Recipes:
Dinner 1: Chicken Pot Pie Casserole
An easy, impressive all-in-one dinner that can be made any time of the year.
Shredded chicken is mixed with potatoes, celery, and carrots in a creamy sauce and then baked until tender.
Next, the biscuits are added on top and baked until golden brown. Every bite is delicious!
See the full chicken pot pie casserole recipe here.
Chicken Pot Pie Casserole
Ingredients:
10 ½

oz

can cream of broccoli soup

10 ½

oz

can cream of mushroom soup

1

cup

milk

1

tsp

italian seasoning

½

tsp

salt

¼

tsp

ground black pepper

1

cup

baby carrots

or frozen carrots (chopped small)

2

cups

baby potatoes

chopped small

1

cup

broccoli florets

chopped small

2

cups

rotisserie chicken

or cooked chopped chicken breast

7

oz

refrigerated biscuit dough
Click Here For Full Recipe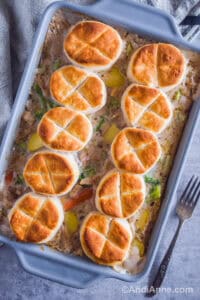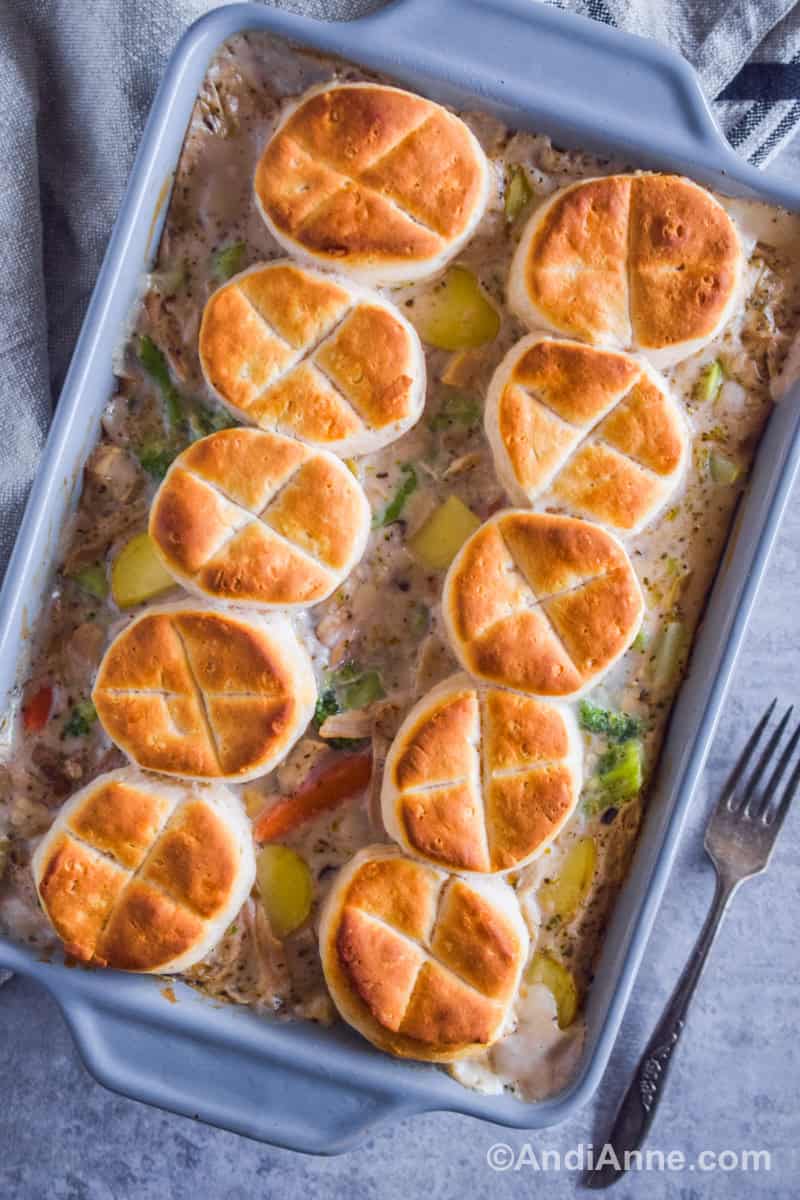 ---
Dinner 2: Sweet and Sour Chicken Legs
Smothered in a sweet and sour sauce for a cheap easy meal idea. We love this recipe because it's a quick and simple way to bake a large batch of chicken drumsticks.
Fuss-Free – These are baked in the oven with sauce poured overtop. What could be easier than that?
Serve – To keep this recipe low-budget, we served the chicken legs over egg noodles. You can also serve it with rice, mashed potatoes or quinoa.
See our full sweet and sour chicken legs recipe here.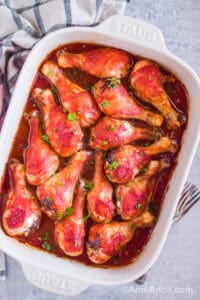 ---
Dinner 3: Cheese Bacon Pancake Casserole
Making regular pancakes can be a bit time-consuming which is why we love dump-and-go pancake recipes like this one. Just add the ingredients to a casserole dish and bake – perfect for serving a crowd!
Versatile – We enjoy these as a sweet and savory breakfast or brunch. We also like to serve these on breakfast for dinner nights!
Faster – Adding the batter to a casserole dish is so much quicker than standing over the stove. Just pour in and bake!
See the full cheese bacon pancake casserole recipe here.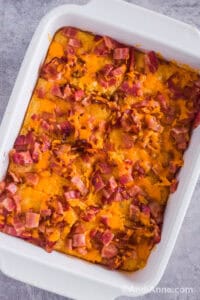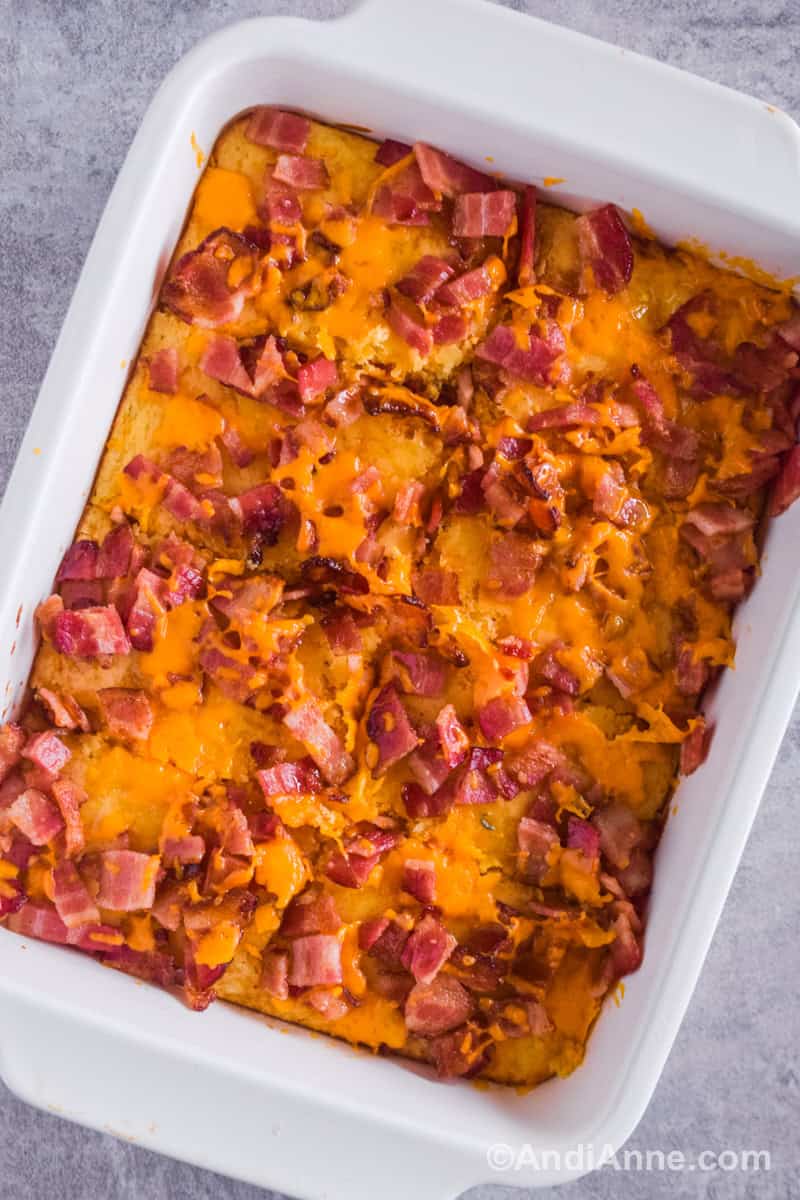 ---
Dinner 4: Broccoli Fish Casserole
Frozen broccoli is added to a creamy sauce made from cream of broccoli soup, milk, and cheese. Everything is topped with frozen fish sticks for an easy all-in-one dinner.
Cheap – All ingredients are affordably priced at the grocery store. This is a great recipe to keep in your back pocket to help cut down on grocery costs.
Fast prep – Just dump, mix and bake! It could be easier using pre-made ingredients like frozen fist sticks, broccoli florets, and Campbell's cream of broccoli soup.
See the full broccoli fish casserole recipe here.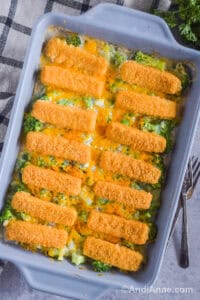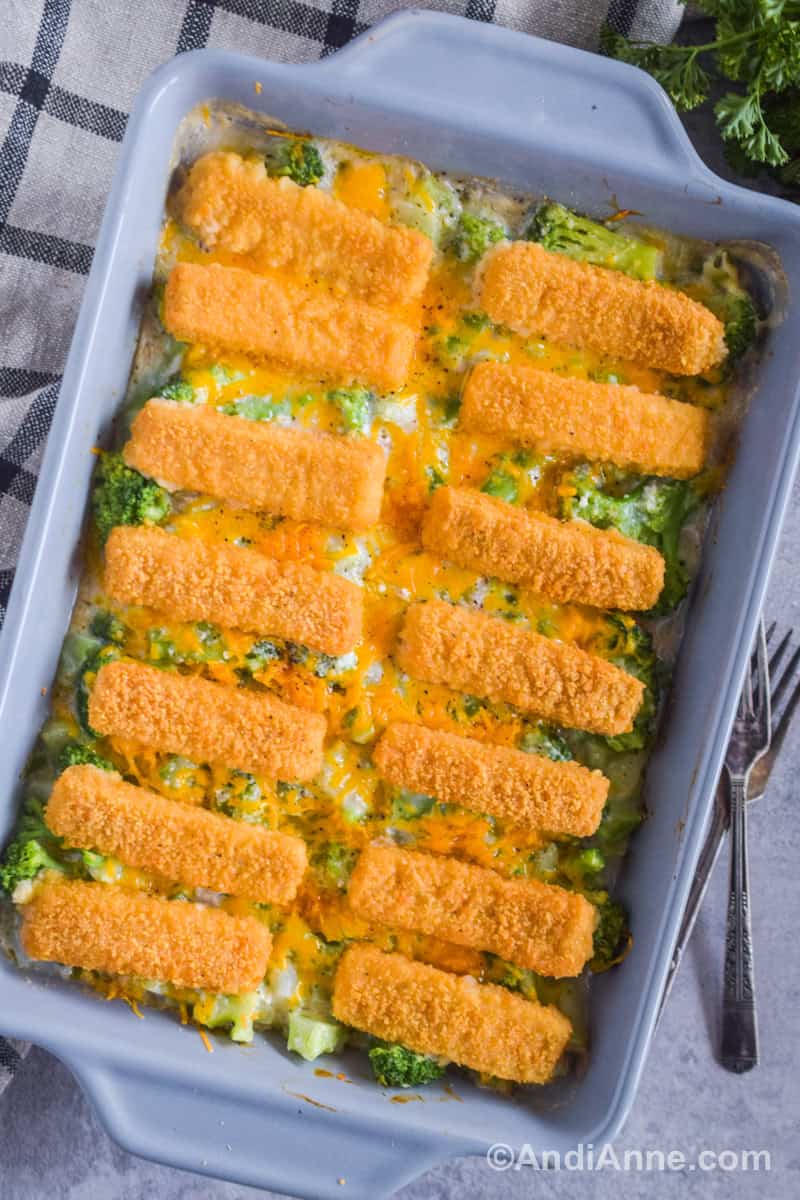 ---
Dinner 5: Mushroom Hamburger Casserole
This hamburger casserole recipe will surely become a new go-to meal idea for a variety of reasons
Easy to make – Cook the ground beef, boil the pasta, then dump all ingredients into a casserole dish to bake!
Cheap – Ground beef is a cheaper meat option and is great for use in casserole recipes.
Family-favorite – It's a filling flavorful weeknight meal idea. With simple tastes and textures that kids even enjoy, you really can't go wrong here!
See the full mushroom hamburger casserole recipe here.
Don't Forget! The FREE printable shopping list and Meal Plan can be found here.