These baked pears are a favorite. With only 5 ingredients needed, this recipe is so easy to make!
A simple sauce of brown sugar, lemon juice, honey, and cinnamon is drizzled overtop of sliced pears and baked. So simple and delicious!
This recipe can be served as an easy dessert when you have guests, or when you're craving something sweet and fast.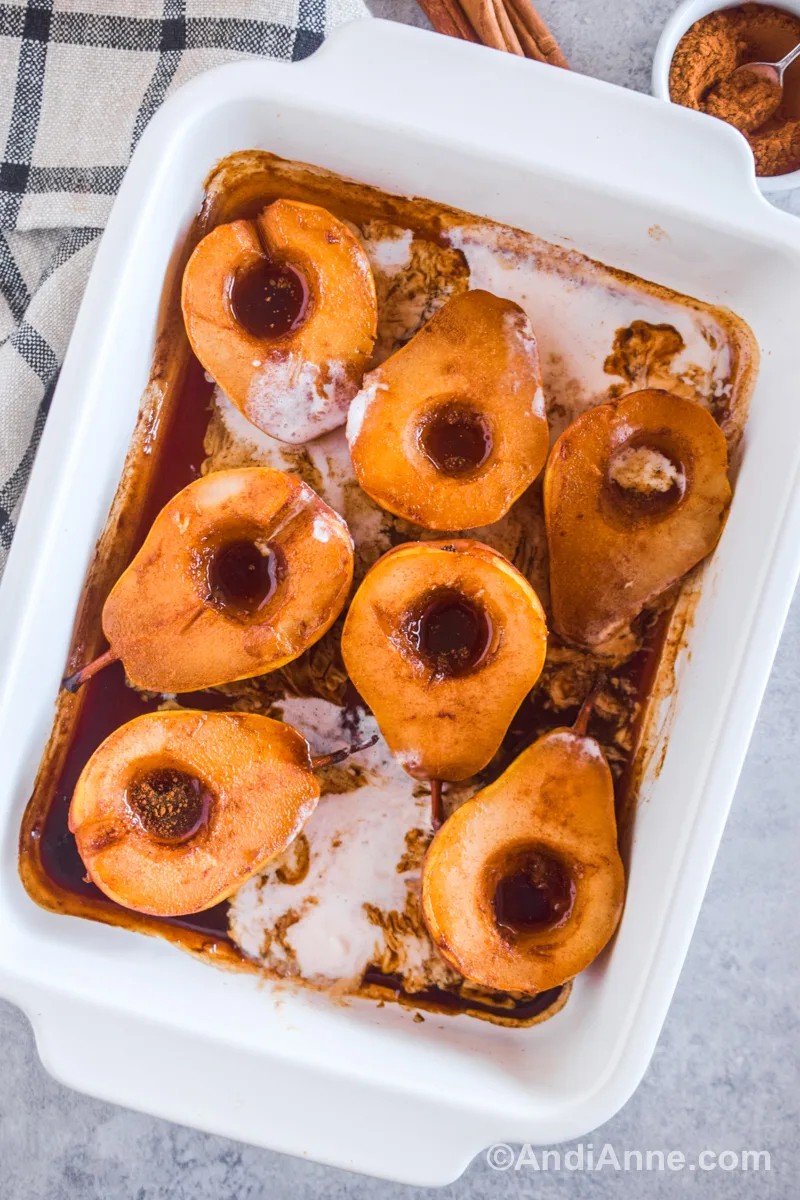 Easy Baked Fruit
I love a good wholesome dessert that's easy to make. Baked fruit is warm and comforting. The perfect dessert for chilly days.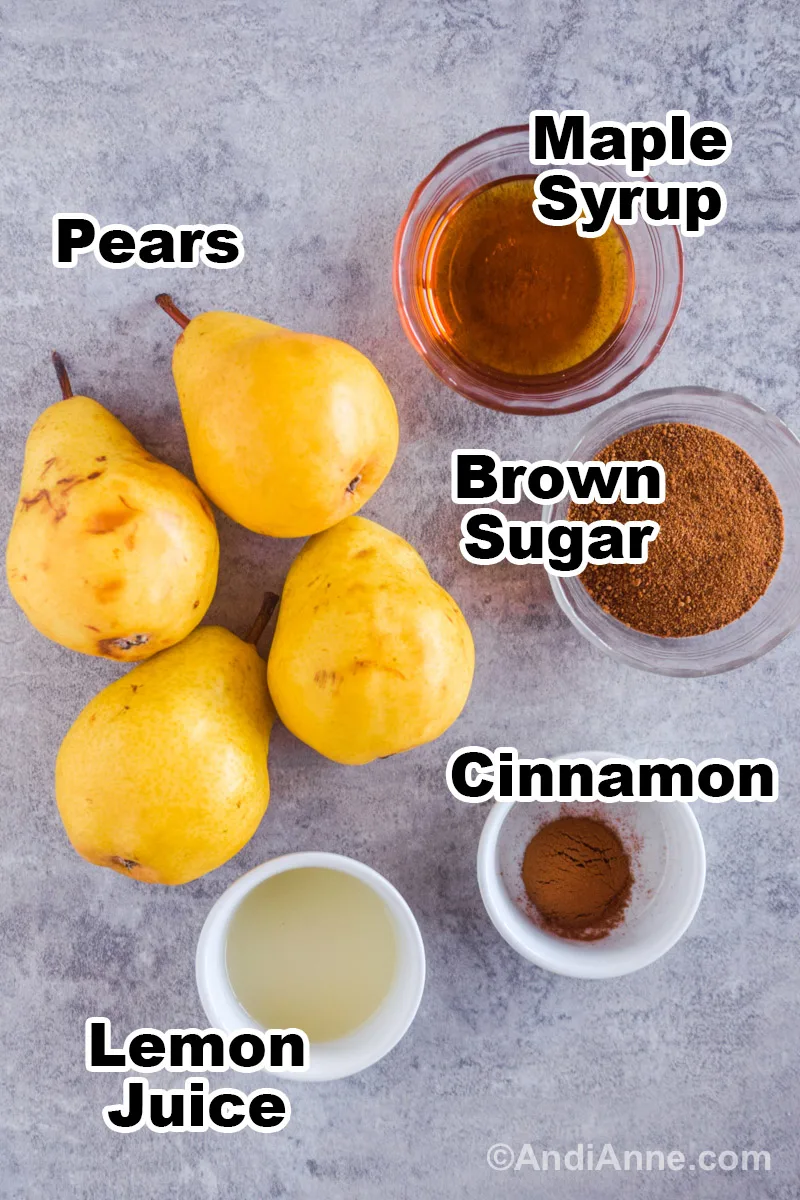 Recipe Ingredients
PEARS: You can use Bartlett or Bosc pears for this recipe. They should be ripe and soft. The skin is kept on for the recipe, so choose pears with little bruising and marks if possible.
SAUCE: The sauce is pretty simple to make. Brown sugar is mixed with lemon juice, honey and cinnamon and is drizzled overtop of sliced pears.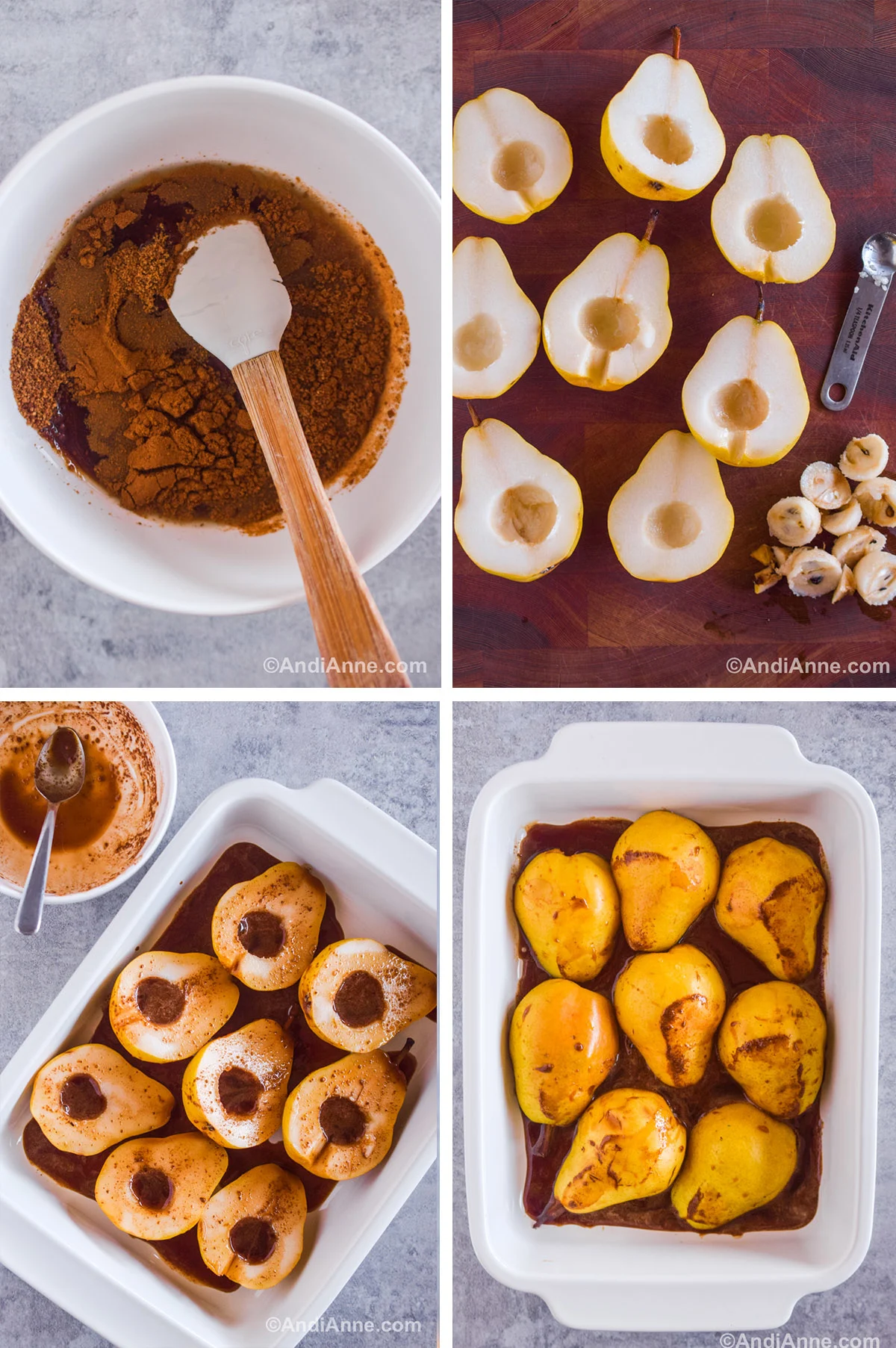 How To Make Baked Pears
Mix the sauce ingredients in a bowl. Slice the pears in half, also scooping out the core and stem.
Add pears to a casserole dish and drizzle the sauce overtop. Place them facing down and bake until almost tender. Flip them up and bake for 5 more minutes.
Scoop more sauce over top of each pear just before serving.
Serve the pears warm with vanilla ice cream or whipping cream.
Leftover pears can be stored in an airtight container in the fridge for 3-4 days. They can be reheated in the microwave or stove.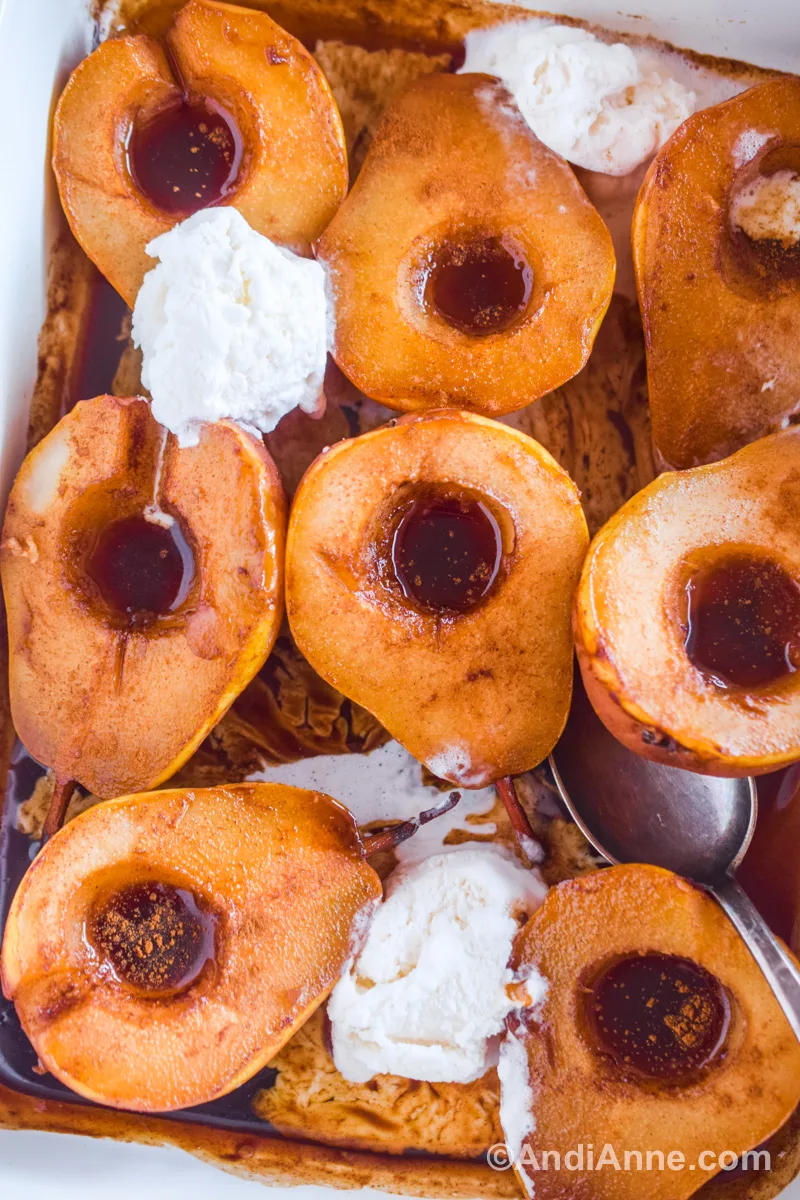 Recipe Tips
Pears should be baked until tender when poked with a fork.
Use a metal measuring spoon to scoop out the inner core. Use a pairing knife to remove the pear stem.
Drizzle sauce over the pears while baking for more flavor. Save the extra sauce and drizzle overtop of the pears and vanilla ice cream before serving.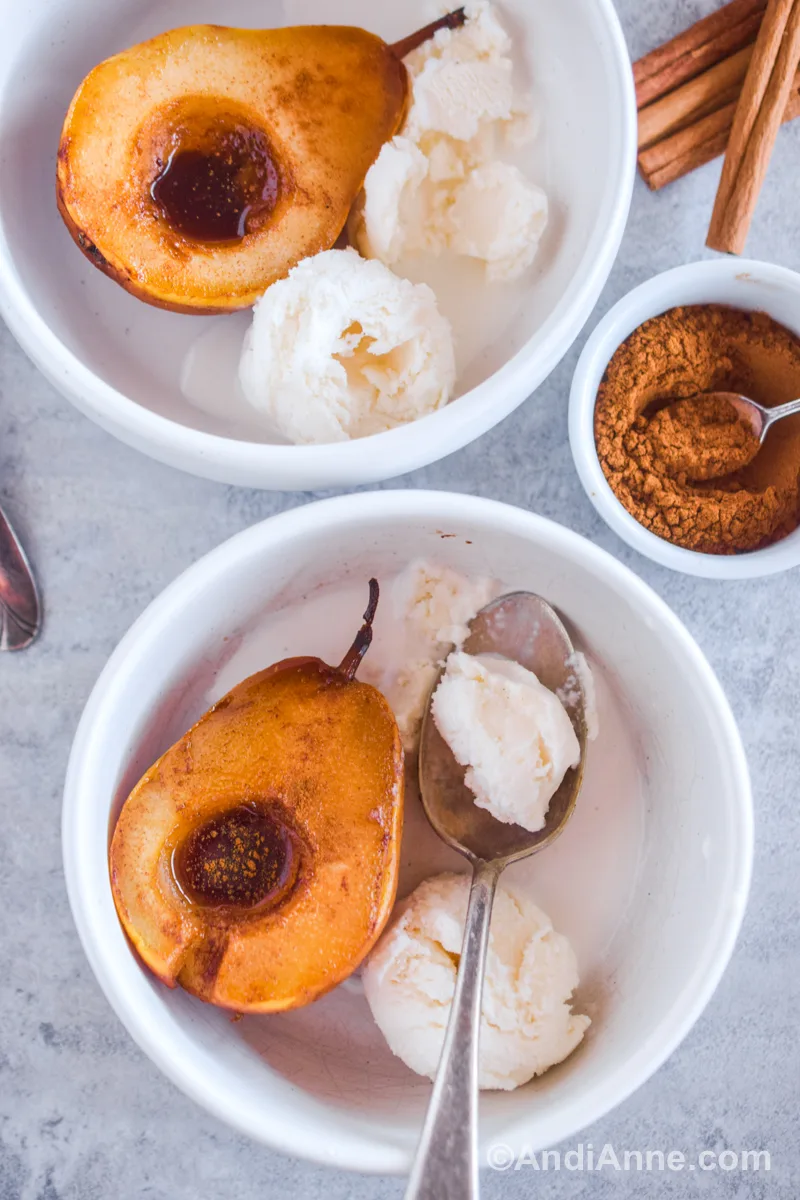 More Recipes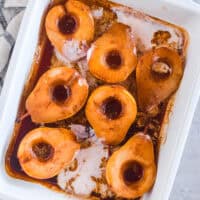 Instructions
In a small bowl, mix together the brown sugar, lemon juice, honey, and cinnamon.

Slice each pear in half. Use a 1 tsp measuring spoon to scoop out the core. Use a small knife to cut out the inner stem.

Place pears in a casserole dish slice side up. Pour the sauce overtop of each one. Flip them over, slice side down.

Flip them to be slice side up and bake another 5 minutes. Drizzle sauce over top of them and serve while still warm.