These healthy holiday recipes include side dishes and desserts to serve with Thanksgiving or Christmas meals. These recipes are gluten-free, paleo, keto and dairy optional.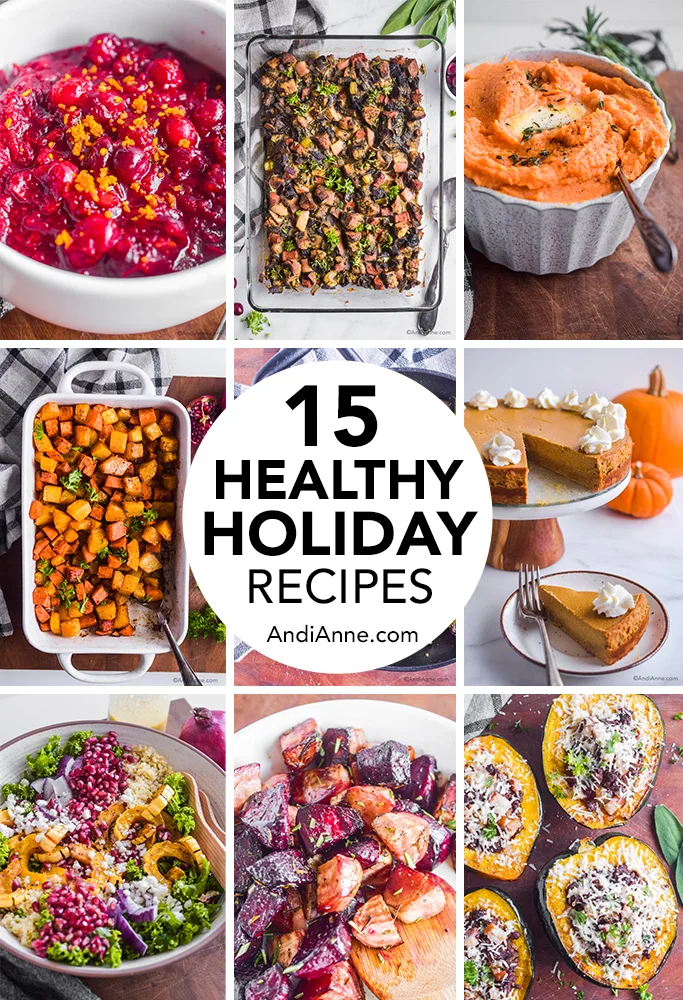 15 Healthy Holiday Recipes
Looking to eat healthier this holiday season? I've got you covered! Today I'm sharing 15 healthy holiday recipes to enjoy as side dishes and desserts with your turkey, roast beef, ham or whatever else you're serving this holiday season.
From a low sugar pumpkin cheesecake to keto Christmas stuffing. These recipes are gluten-free, dairy-optional and made with no refined sugar. Pick a few favorites to try out this season!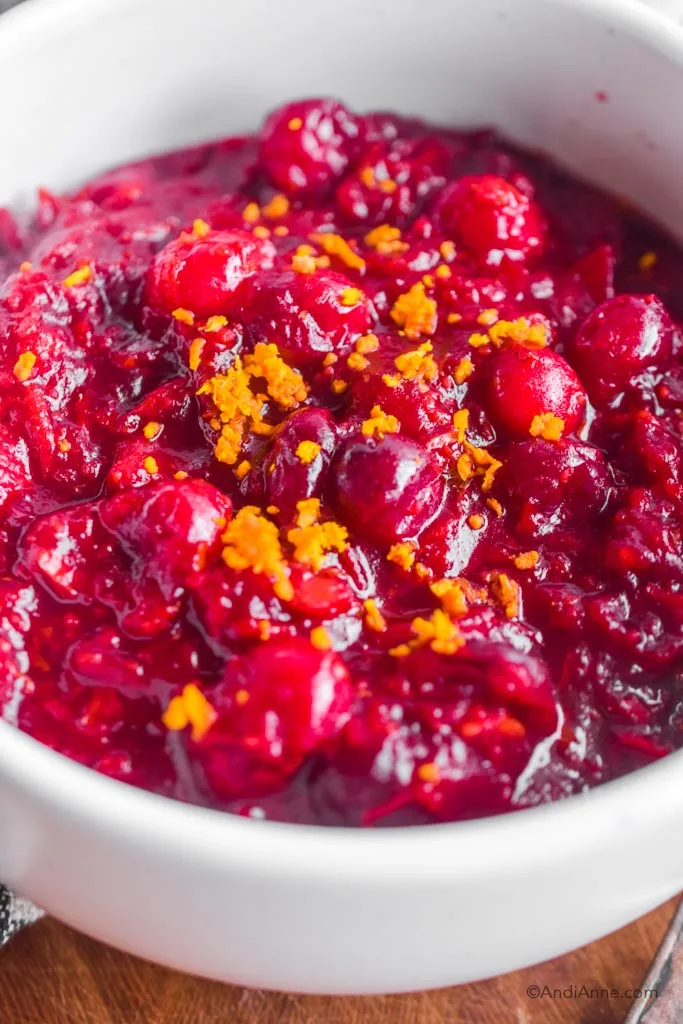 1. Cranberry Orange Sauce – Healthy Holiday Recipes
Cranberry sauce with orange zest will make your holiday dinner to the next level. Truly, the orange zest makes all the difference! All you need are 4 ingredients and 20 minutes to make a sauce that pairs incredibly with turkey and chicken. This recipe can be made sugar-free as well.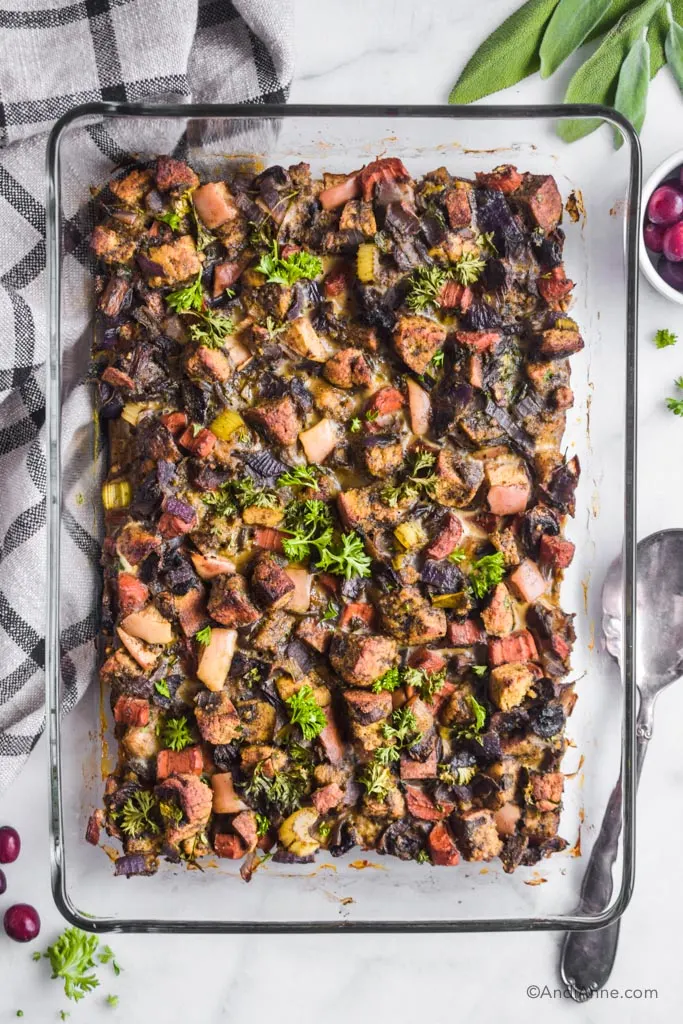 2. Low Carb Gluten-Free Stuffing
I created this Keto stuffing for anyone who struggles with gluten or nut allergies and is also diabetic. This stuffing is full of flavor and delicious healthy ingredients. It's low carb, gluten-free, nut-free and sugar-free.
The breadcrumbs are made using my coconut flour biscuit recipe. It's paired with stir-fried vegetables and fresh herbs, which are then baked in the oven. You can serve this stuffing recipe for Thanksgiving or Christmas with turkey, ham or roast beef.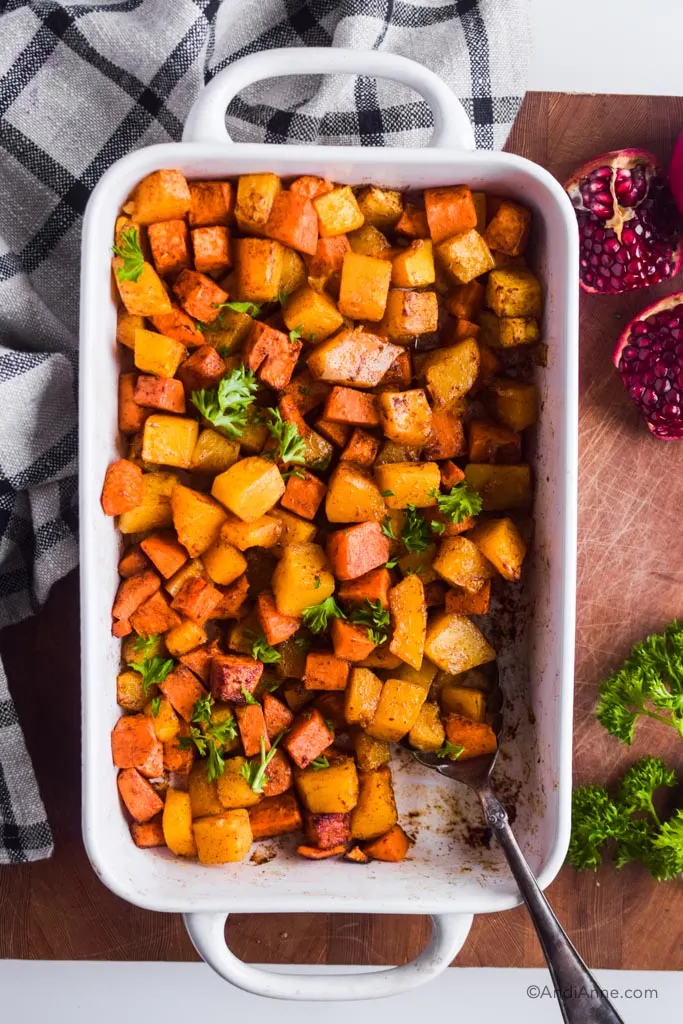 3. Cinnamon Sweet Potato and Squash
Looking for a simple dish that pairs with almost anything? This cinnamon sweet potato and squash recipe is perfect for your Thanksgiving turkey, Christmas ham or any other meal in between.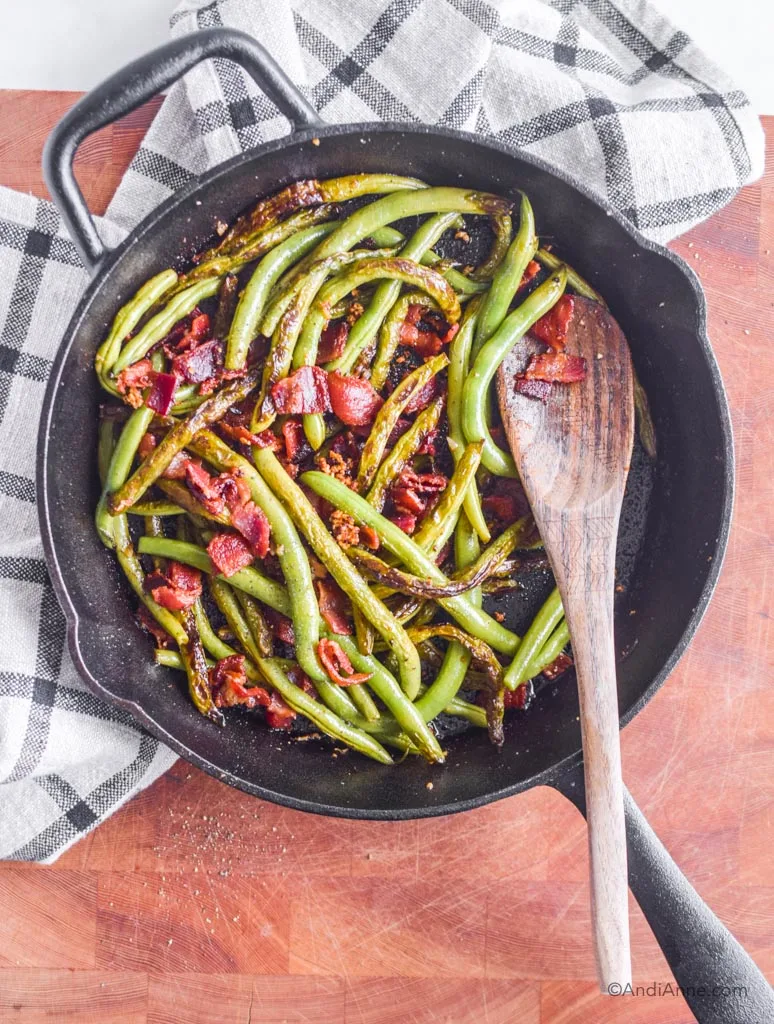 4. Garlic Green Beans With Bacon
Got too many dishes cooking in the oven? Make these garlic green beans with bacon. They're cooked in a skillet on the stove. If you can, grab a bag of green beans straight from the Farmer's Market – they're always greener, crisper, and have more flavor.
Adding a bit of bacon to a vegetable is *chef's kiss*! It's a simple idea that gives very flavorful results. My husband gobbled these right up! Daughter did too.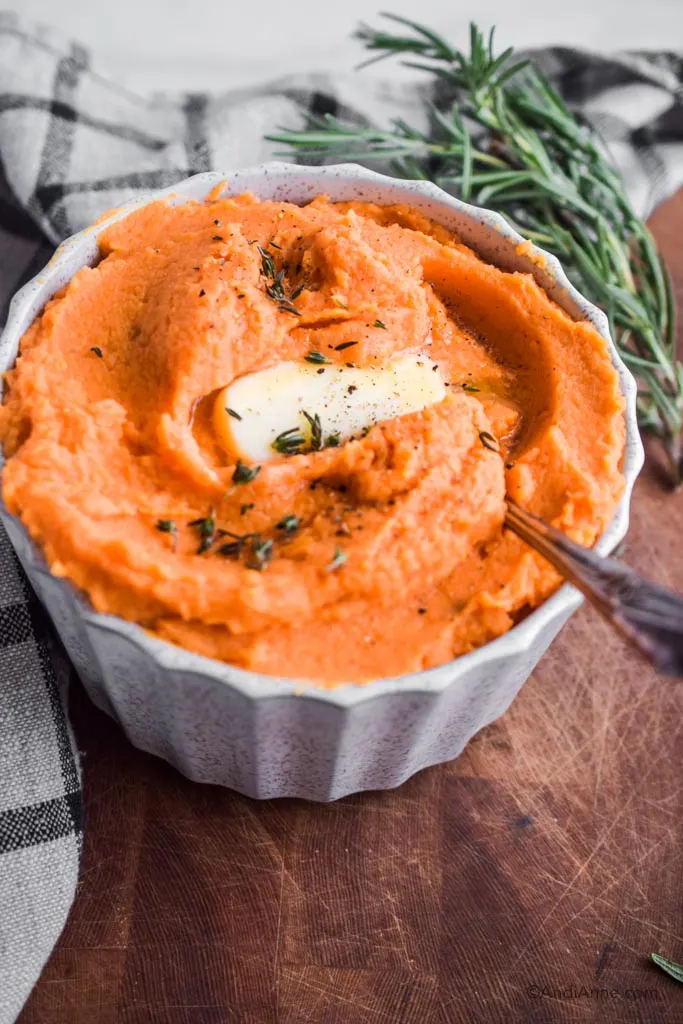 5. Mashed Sweet Potatoes – Healthy Holiday Recipes
Mashed sweet potatoes are lower in carbs than traditional mashed potatoes. They're quick to make, have a naturally sweet taste, and can be topped with fresh herbs and butter. Perfect for your healthy holiday recipes!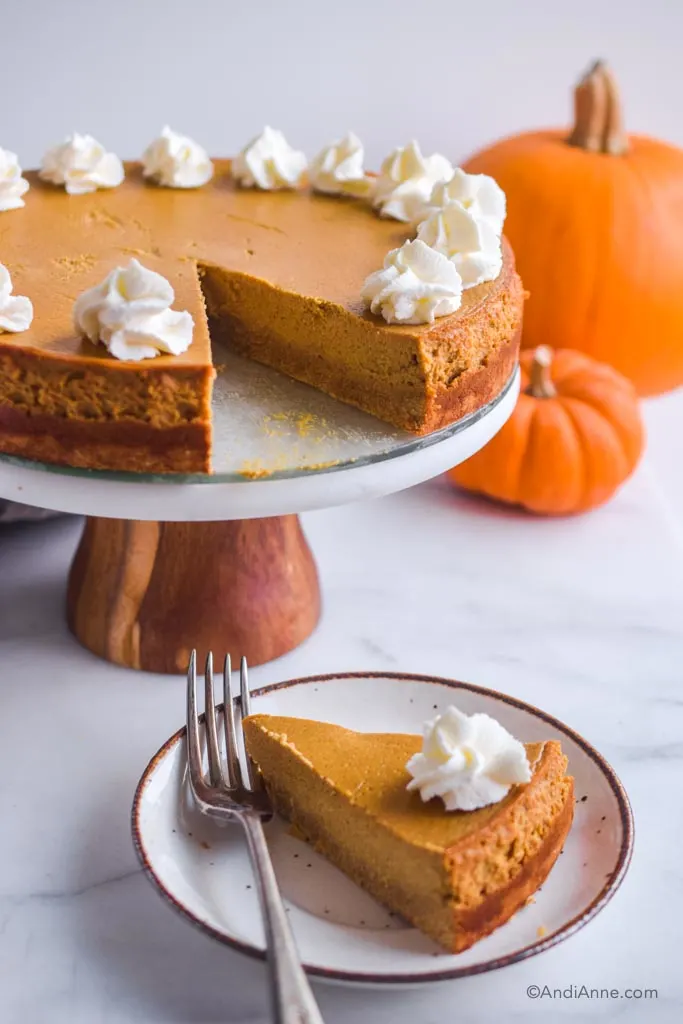 6. Low Sugar Pumpkin Cheesecake – Healthy Holiday Recipes
This pumpkin cheesecake is sugar-free, gluten-free and nut-free. It's made with a coconut flour crust, and combined with pumpkin puree, cream cheese and spices to create the most beautiful flavors.
It's the perfect sugar-free dessert for Thanksgiving, Christmas or any Fall treat.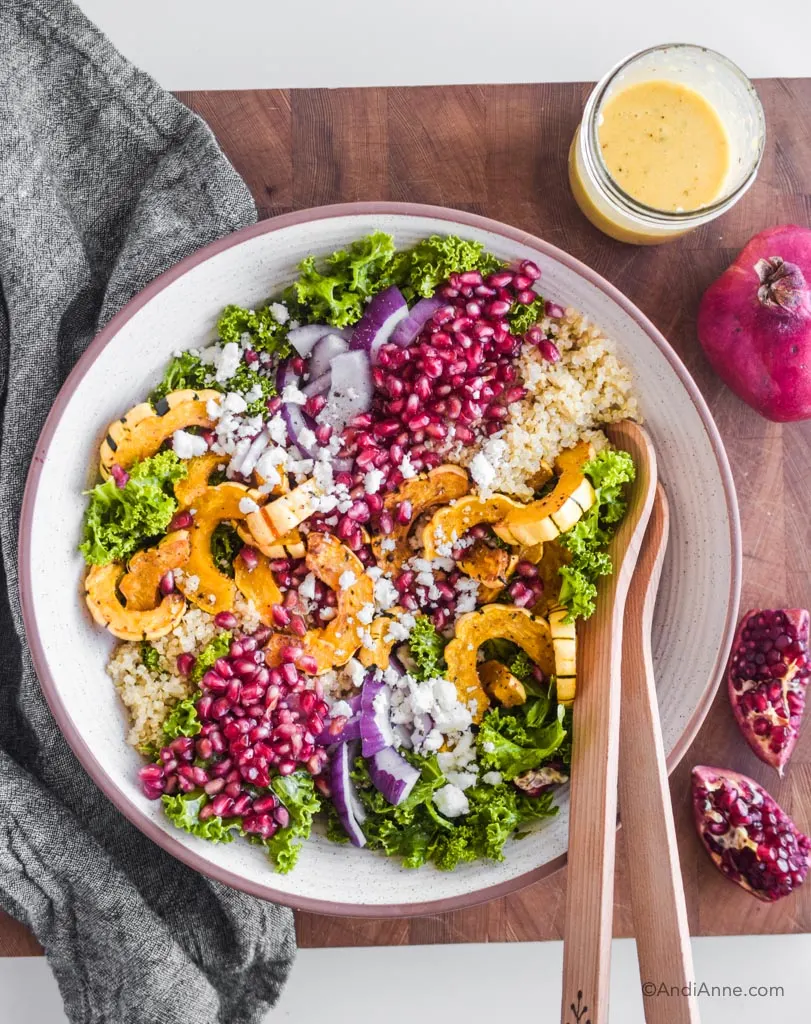 7. Fall Harvest Salad with Delicata Squash, Pomegranate and Kale
Isn't this a beautiful salad? What a wonderful way to celebrate the new season. I like to think of this as a Fall harvest salad.
Even the colors – oranges, dark reds, purples and greens remind me of the season. Not only is it beautiful (your guests will LOVE it) it's also delicious! There are so many incredible flavors here – all coming together to create a salad that everyone will be complimenting you for.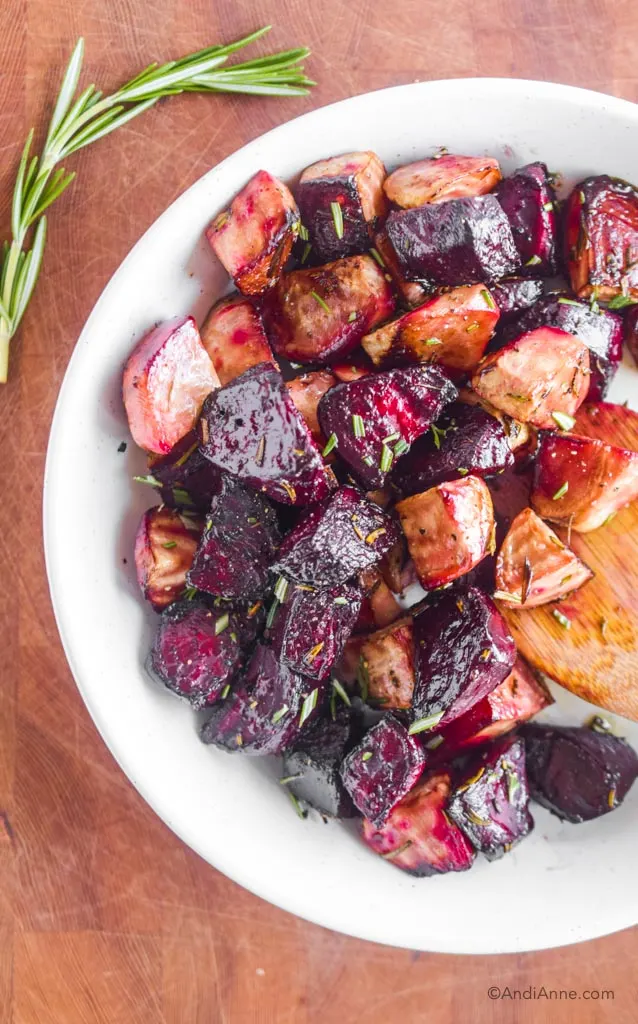 8. Roasted Balsamic Rosemary Beets
Balsamic rosemary beets are sweet and taste delicious when roasted. First, the beets are tossed with a balsamic rosemary marinade. Then they're roasted in the oven for about an hour. The result is a simple side dish full of flavor. This pairs nicely with chicken, turkey, or beef.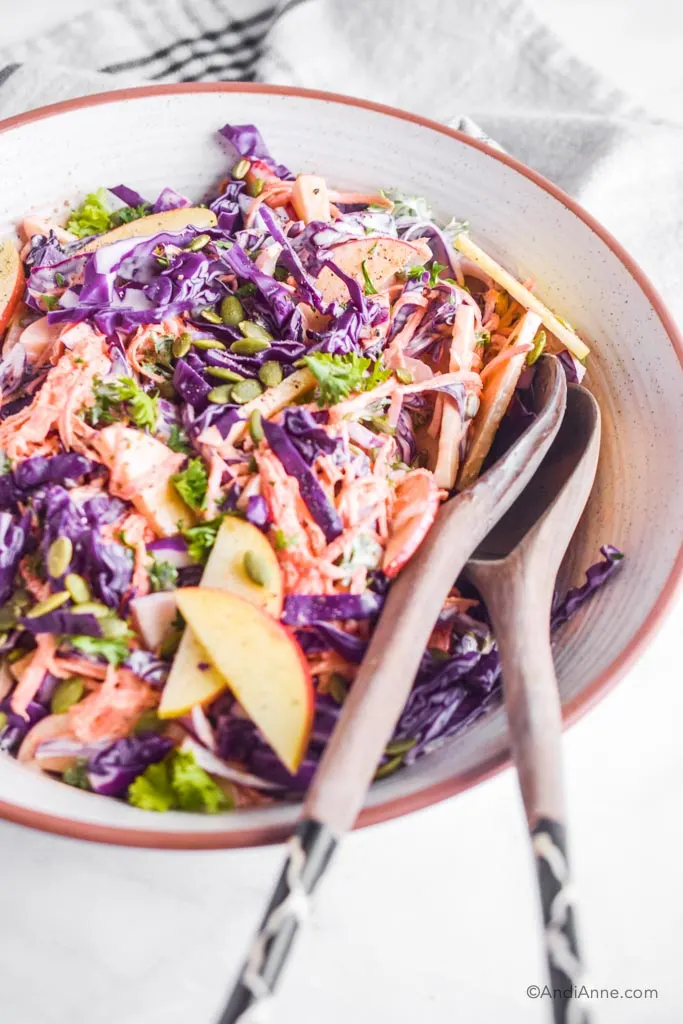 9. Carrot Apple Cabbage Coleslaw
I love to serve coleslaw with my holiday dinners! This carrot apple cabbage coleslaw is made with crispy vegetables, pumpkin seeds, and a paleo mayonnaise dressing. Leftovers store great in the fridge too.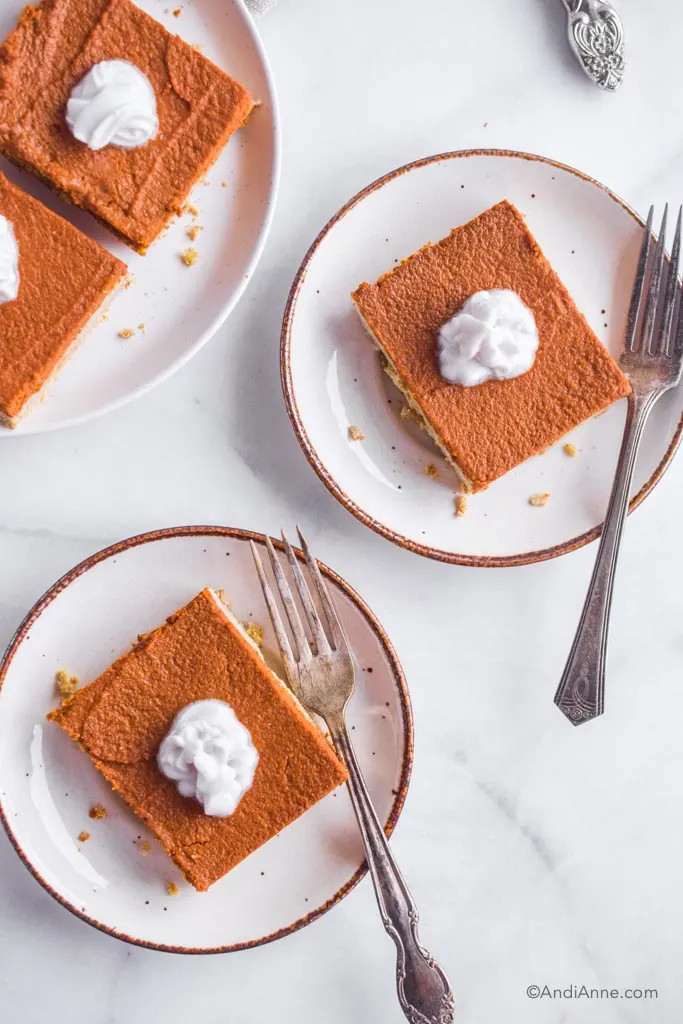 10. Paleo Pumpkin Pie Bars Healthy Holiday Recipe
Paleo pumpkin pie bars are no-dairy, no-sugar, gluten-free and nut-free. They're made with a coconut flour crust and an easy pumpkin filling. These bars require a lot less fuss than a traditional pie. You can use a rectangular baking dish and then slice it into bars for an easy Thanksgiving or Christmas dessert!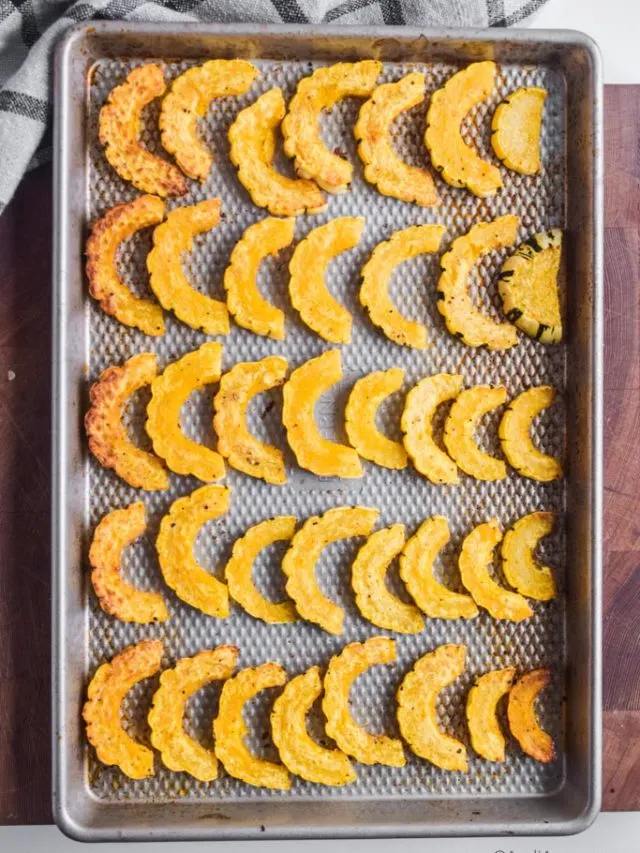 11. Baked Delicata Squash – Healthy Holiday Recipes
Delicata squash is a little unique – Why? Because you can eat the skin on this one! All other winter squashes have skin that is too tough to eat (like pumpkin, butternut, acorn, spaghetti squash etc.) But delicata squash has a softer skin and can be eaten after being roasted. You can serve as a simple side dish or add to salads.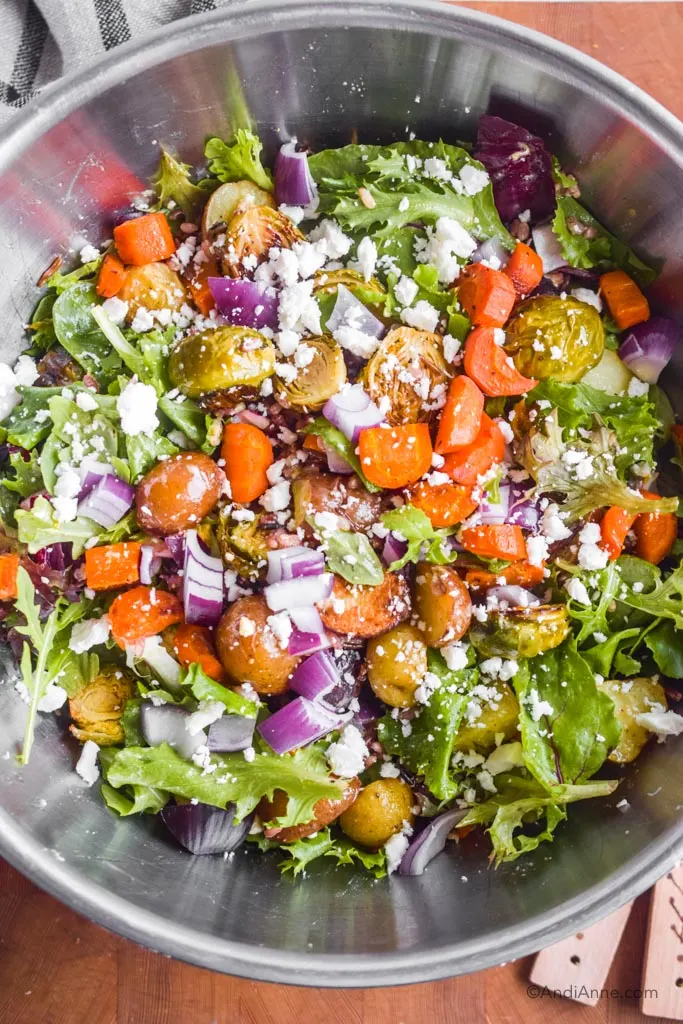 12. Roasted Vegetable Wild Rice Salad
Roasted vegetable wild rice salad is healthy and full of flavor. It's made with roasted brussels sprouts, carrots, and baby potatoes. A delicious apple cider vinegar dressing is drizzled over top with feta cheese. This salad is gluten-free and sugar-free.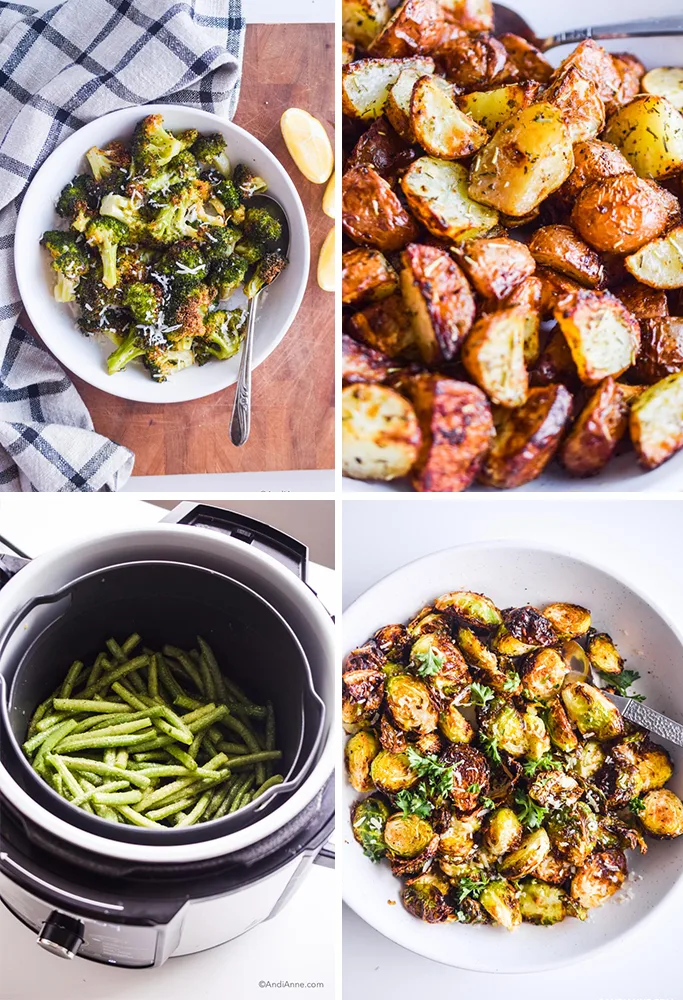 13. Healthy Holiday Recipes For Air Fryer
If you have an air fryer, put it to work for your holiday meals. This will free up oven space. Here are a few side dishes to try: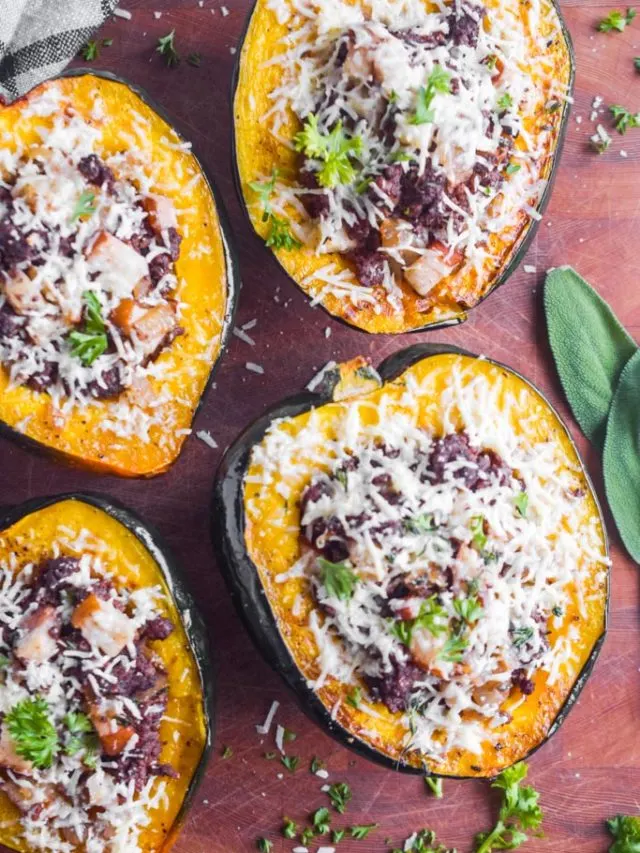 14. Stuffed Acorn Squash with Ground Beef, Pears and Parmesan
This stuffed acorn squash recipe is full of flavor and very filling. Acorn squash is roasted, then topped with a ground beef and pear mixture that's prepared in a skillet. It's scooped into the center of each squash and topped with grated parmesan cheese.
You can serve this for the holiday season on Thanksgiving or Christmas. Or just enjoy on a Sunday when you have a little more time to prepare food for your family.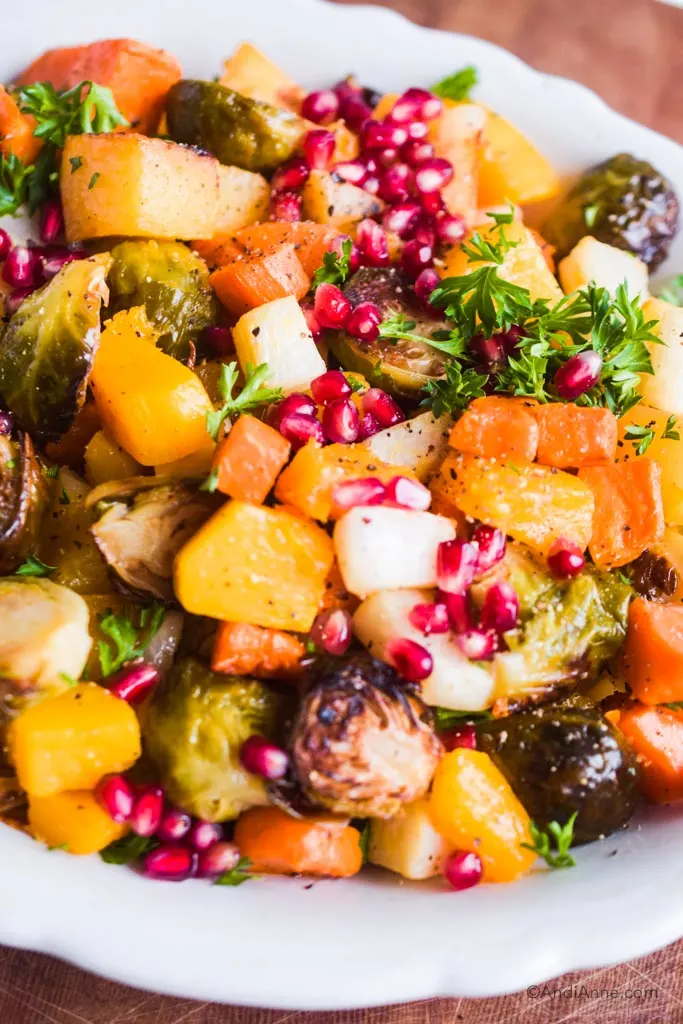 15. Roasted Root Vegetables with Pomegranates – Healthy Hoiday Recipes
These roasted root vegetables are so simple to make and pair beautifully with turkey, but you can also eat it with steak, chicken, and pork. Butternut squash, sweet potatoes, rutabaga, turnips and brussels sprouts are baked in the oven, then topped with fresh pomegranate seeds.